Get a Pisa the action with cheap Pisa flights from GoCompare
If you're leaning towards a Pisa holiday, compare flights to Pisa with GoCo and discover a whole new slant on airfares.
Key points
Booking your flight to Pisa early could be a smart move in terms of getting a steal. The price of flights tends to creep up the longer you leave it
Similarly, booking up at the last minute can also get you an attractive price, although flights aren't guaranteed to be available
Comparing prices through is a quick and easy way to gauge the market price, while also highlighting some of the better-priced rates around
One of the most popular tourist cities in Italy, Pisa is a much-loved destination for British holidaymakers and home to one of the most famous monuments in the world. The Leaning Tower is a sight to behold! 
However, there's a lot more to Pisa than just the wonky structure. In fact, there's a whole host of historic sights throughout the city, from the Church of Santa Maria Della Spina to the Piazza dei Miracoli. Propped up by the various art galleries and street performers dotted throughout the city, Pisa is a holiday haven of Azzurri culture. 
If you're looking to tuck into a slice of Pisa this year, why pay more for flights? Let GoCompare pad out your spending money with this handy rundown of all things Pisa flights. 
How long are UK flights to Pisa? 
Situated towards the top of the cartographic 'boot' that is the Italian landscape, just 730 miles separate London and Pisa. As such, UK flights to Pisa are a relatively short affair. Flights from London to Pisa typically last around two and a quarter hours, while flights from Pisa to London are usually very similar, potentially up to 15 minutes longer.
Which UK airports fly direct to Pisa?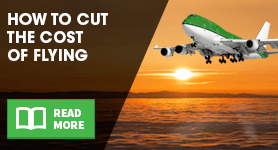 As one of the biggest tourist destinations in Italy, Pisa is well covered when it comes to air travel. In fact, flights to Pisa from UK locations occur daily, and direct routes to Pisa are available from a variety of airports nationwide. In addition to the aforementioned London crossing, direct flights to Pisa can be found in most regions of the UK. 
Direct flights from Manchester are available on a daily basis, as are direct flights from Bristol. Meanwhile, Birmingham and Edinburgh flights to Pisa are also commonly available throughout the week, with varying exceptions. In addition to these, direct routes are also available from airports such as Leeds, Liverpool, Newcastle, Nottingham, and Glasgow, albeit on a far less frequent basis. 
While it can be cheaper to fly indirect to some locations, there are plenty of cheap UK flights to Pisa available that go direct from A to B. As such, a layover is unnecessary. That said, it may work out cheaper to fly from one UK airport than another, so it's worth weighing up your options if there's a cheaper airport within commuting distance. 
It's also well worth remembering that prices often fluctuate from one airline to another. Due to the attractive prices associated with budget airlines, Ryanair flights to Pisa are particularly popular, as are easyJet flights to Pisa. Meanwhile, the tenure of national favourite – British Airways – also makes BA flights to Pisa a common choice for Brits en route to the Italian city. 
Where can I find the cheapest flights to Pisa? 
If you're on the hunt for cheap flights to Pisa, you're far more likely to find an affordable flight if you free up your diary. Allowing yourself the flexibility to fly on a variety of days can be the difference between breaking the bank and bagging a bargain. 
Weekend flights are typically more expensive than weekdays, with Tuesday and Wednesday flights generally working out as the most economical. However, this isn't always the case, so be sure to check rates throughout the week. Similarly, the time of day can also influence the cost of your airfare. Flying at unsociable hours can be hugely beneficial and avoiding peak times of the day is a great way of dodging a hefty-priced ticket. 
Did you know...?
Notorious Italian dictator, Benito Mussolini, wasn't a fan of Pisa's world-famous Leaning Tower. In fact, Mussolini attempted to correct its tilt in 1934 by ordering a team of men to rectify its posture.The renovation job ultimately made things worse and actually caused the tower to lean even more. Mamma mia!
How to save money on Pisa flights 
As is often the case with holiday bookings, getting in early is a great way of keeping costs down and protecting the bank balance. Early-bird rates tend to be cheaper than the same booking made further on down the line, so getting ahead of the curve can be both smart and lucrative. 
Having said that, there's a strong argument to be made for tardiness here too, as last-minute flights to Pisa can be surprisingly economical. Late bookings can often return some stellar prices if they're available. But that can be a big if. There's always risk associated with this option, as there's no guarantee flights will remain if you leave it too late. Nonetheless, it can work out well for those looking to take a spontaneous break. 
Finally, one of the simplest ways to gauge the market price and find low price flights is to simply compare flights to Pisa. GoCompare's comparison service can do all the searching for you at the tap of a keyboard or screen, making the hunt for cheap flights a Pisa cake! 
Prepare to land 
The primary airport serving Pisa is uncoincidentally Pisa International Airport (PSA), AKA Galileo Galilei (Figaro Magnifico-o-o-o) Airport. Okay, the 'Bohemian Rhapsody' part is optional, but you get the gist. 
The airport itself has a long history dating back to WWII, and was even used as a base for the US Air Force at the tail end of the war. Today, Pisa International is the main airport of the entire Tuscany region, serving well over five million passengers in 2017. With so many people passing through its doors, Pisa International isn't short on facilities, with enough variety to appease all. 
The wealth of coffee shops, wine bars and restaurants on offer ooze Italian charm, and get the Pisa experience off to an immediate start for arriving tourists. Gone are the standard McDonalds and Burger King outlets, replaced instead by authentic Italian brands and local eateries. The shops and duty-free outlets offer a similar Italian flavour, with a predominantly Italian influence to the various stores throughout. 
By Martyn Grant