After a short-haul trip? Compare flights to Portugal!
When it comes to booking your Portugal flights, the only difficult decision should be choosing your destination! Compare flights to Portugal to see how you could save some cash.
Key points
Comparing Portugal flights means you can weigh up all your options and decide what suits your needs best. You can sort your flights based on the fastest, cheapest, or the best of both
As Portugal is a short-haul destination, it's easier to get direct flights there instead of layover flights
Keeping your travel plans flexible allows you to take advantage of early or late booking savings
Portugal is in the very south-west of mainland Europe, with great weather, plenty of beaches, sun-kissed cities, cultural architecture and historical landmarks.  
Oh and did we mention the delicious custard tarts, Madeira cake and Port wine? Yum! 
Why wouldn't you want to compare flights to Portugal? 
Cheap flights to Portugal 
You could save money on your flights to Portugal by GoCompare-ing! 
When you compare flights, you can measure up the costs of different airlines, flight types and ticket classes, as well as determine whether a return booking or individual single-way flights are more cost-effective. 
Try to stay flexible when comparing flights, as you could save yourself some money by travelling midweek rather than at the weekend.  
You might also be able to take advantage of early-bird rates, or last-minute deals if you like to be spontaneous.  
Portugal airports 
Portugal has six airports: Faro, Lisbon, Porto, Madeira, Ponta Delgada and Terceira Lajes.  
Faro Airport is two and a half miles away from the city, and became a hub for Ryanair in 2015. British Airways, easyJet, Flybe, Jet2.com, Thomas Cook and TUI are other airlines that make trips between the UK and Faro. 
Lisbon Airport is four miles from Portugal's capital city, and it served over 26 million passengers in 2017 with its two passenger terminals.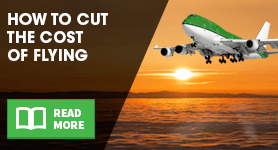 Francisco Sa Carneiro Airport is six miles away from Porto, the home of Port wine, and is a base for easyJet and Ryanair.  
Madeira International Airport Cristiano Ronaldo is based in Santa Cruz, in Madeira. Due to the airport's location, pilots must have additional training to land there! Madeira cake, anyone? 
Situated one mile away from the city of Ponta Delgada, Joao Paulo II Airport is the busiest in the Azores. Most of its busiest routes are to other places in Portugal, like Lisbon and Porto.  
Lajes International Airport can be found on the Azores Island of Terceira. It shares its runways, control and support structures with Lajes Air Base, but it's unlikely your flight will land here, as it mostly serves Portugal, America and Amsterdam.  
Direct flights to Portugal 
A direct flight will fly straight from your departure airport to your destination. 
Direct flights are usually the quickest way of getting from A to B. Flights from London to Portugal, for example, take between two and a half to three hours, depending on which Portugal airport you land at.  
These are just a few of the UK airports that offer flights to Portugal: 
London 
Manchester 
Bristol 
Cardiff 
Liverpool  
Birmingham 
Layover Portugal flights 
A layover means your flight will stop in another airport before you get to Portugal, for example London to Frankfurt to Faro.  
As flights to Portugal are so quick, it's harder to find a layover flight than it is to fly direct! 
You can get layover flights from most of the airports mentioned above, but it's probably more convenient to fly direct.  
You can also get layover flights to Portugal from: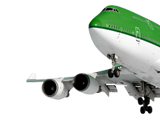 Belfast 
Edinburgh 
Glasgow 
Jersey 
Newcastle 
Aberdeen 
Leeds 
Southampton 
Norwich 
Ticket classes and flights to Portugal 
Ticket class refers to the level of luxury you travel to Portugal in. There are three main types of ticket class: economy, business and first class. Some airlines also have premium economy tickets too.  
Economy is usually the cheapest ticket class, and it gets you standard seats, legroom and choice of food and drink. Premium economy tickets get you a bit more legroom.  
Business and first-class tickets get you larger, comfier seats, more legroom and a better range of food and drink to choose from.  
On some airlines, business and first-class perks are very similar, even though business-class tickets tend to be less expensive than first class.  
Check with the airline before you book your flights to Portugal to see if it's worth paying the extra money for first-class tickets, or if you can save yourself a few quid by going business, and still get similar benefits.  
As your flights to Portugal won't take too long, it might be worth saving your money to get a better hotel room, or getting that box of Pasteis de Nata you've been eyeing. 
By Amy Smith