Visiting the Bay of Smoke? Step this way for flights to Reykjavik
Interested in staying in one of the greenest, coldest and cloudiest capital cities in the world? Compare flights to Reykjavik to bag a bargain.
Key points
You can get direct flights to Reykjavik from London, Manchester and Glasgow, but for other UK departure airports, you'll need to consider layover flights
Try to avoid peak travel times and be flexible with your plans. Comparing various options helps you narrow down suitable flights and could save you time and money
Remember to sort out your travel insurance as soon as you book your flights to Reykjavik – you never know when it might come in handy!
Reykjavik is Iceland's capital city and is the world's northernmost capital of a sovereign state.  
It's thought to be the location of the first permanent settlement in Iceland and was voted the Greenest City in the World in 2018 by TravelBird.  
The weather there is chilly (as you'd expect from somewhere called Iceland), so it's also one of the cloudiest and coldest capital cities.  
Reykjavik is a popular tourist destination, so the limited flights there tend to get snapped up quickly. Let's have a look at what kind of flights you can get to Reykjavik.  
Reykjavik flights 
If you're flying in to Reykjavik, you'll likely land at Keflavík International Airport (KEF) which is sometimes known as Reykjavik-Keflavik Airport.  
It's 31 miles away from Reykjavik, but it's the main hub for international flights in Iceland. British Airways, easyJet, Flybe, TUI and WOW Air have routes between the UK and Reykjavik-Keflavik Airport.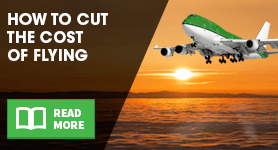 Primera Air is planning on introducing a route between the airport and Birmingham in December 2018, and TUI plans to run flights between Reykjavik and Bristol in November 2018.  
Direct flights to Reykjavik 
With a direct flight to Reykjavik, you'll be taken straight there without having to make a stop along the way.  
You can get direct flights to Reykjavik from London, which takes around three hours.  
Other UK airports that offer direct flights to Reykjavik include Manchester and Glasgow. If you want to get Reykjavik flights from other UK airports, you may have to check out layover flights. Always compare first to be sure though. 
Reykjavik layover flights 
A layover flight means there will be other stops before you get to Reykjavik. For example, you might fly from Bristol to Amsterdam and then to Reykjavik.  
You can get cheap layover flights to Reykjavik from places in the UK like Birmingham, Bristol, Edinburgh, Belfast, Leeds and Southampton. 
Did you know...?
Reykjavik is sometimes known as the Bay of Smoke because of the steam from the hot springs
Ticket classes for Reykjavik flights 
Usually, the cheapest ticket type is economy, which gets you the standard fare. For a bit of extra room, compare premium economy tickets. 
If you want to fly in style, business and first class offer comfier and larger seats, more legroom and a wider selection of food and drink.  
First-class tickets tend to be more expensive than business, so check to see what the airlines are offering for both ticket classes. If the benefits aren't much different, but the pricing is, then why not opt for business class to get similar perks and save yourself a bit of money.  
Cheaper flights to Reykjavik 
If you can, be flexible with your travel plans and avoid busier times like school holidays. Travelling off-peak means you might be able to benefit from some discounted flight prices.  
Find out whether it's cheaper to book return flights or individual one-way tickets. It might also be worth seeing if you could save by booking your accommodation and flights together as part of a package deal.  
They say the early bird catches the worm, but it's also true that it's never too late. Well, almost never. Keep an eye out for early savings or last-minute cheap flights to take advantage of discounted rates. 
No matter your budget or travel plans, comparing flights to Reykjavik with a comparison site (hello!) can help you narrow down cheap flights that suit your needs much quicker than searching through various websites yourself.  
Don't forget to compare travel insurance for Reykjavik too – it could save you heaps of money if something doesn't go quite to plan.   
By Amy Smith