Ready to hit the Rhodes Jack? Then compare flights to Rhodes now!
Compare quotes on flights to Rhodes and enjoy this sunny Greek island with more euros in your pocket. With lots of direct flights for airports around the UK, find your ideal flight now!
Key points
Rhodes is one of the most popular Greek Islands with British tourists. If you're thinking of flying in for a holiday, you have the choice of 19 airports in the UK
Rhodes is a busy airport, but only in the summer months. If you're looking to come in winter there's no direct flights, and you'll probably have to change planes in Athens
There's lots of competition when it comes to flights to Rhodes. With 10 airlines offering flights, make sure to compare prices to find the best deal for you
Rhodes is everything that's great about a break in the Greek islands. Guaranteed sunshine, beautiful beaches and ancient history. Oh, and the nightlife… we're looking at you, Faliraki! 
Whether you're coming for a quiet time with the family or to paint the town red, make sure you compare prices on flights to Rhodes.  
Flights to Rhodes, Greece 
The largest of Greece's Dodecanese islands, Rhodes is well connected by boat to other Greek islands and Marmaris in Turkey. But if you're coming from the UK, the chances are you'll be flying in and that means one thing. You'll be landing at Rhodes International Airport. 
Rhodes International Airport (RHO)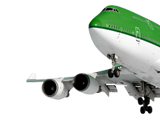 Right up on Rhodes' northern coast is Rhodes International Airport, commonly called Diagoras Airport. It's 10 miles west of Rhodes Old Town (less than 30 minutes by car) and it's about the same distance and travel time to Faliraki. 
Hitting the big resort towns further south, such as Lindos, Lardos, Pefkos and Fourni? Factor in a transfer of an hour to 90 minutes from Rhodes International Airport. You may wish to hop in your transfer quickly as the reviews of RHO aren't exactly stellar. Still, it's the only airport on this Greek island, and you don't come to Rhodes for the airport. 
Compare the prices of direct flights to Rhodes from the UK  
As Greece's fourth-busiest airport, you'll find plenty of seasonal flights to Rhodes from the UK. All the info below on airlines and airports was correct at the time of writing in June 2018. Try an online comparison to find the latest prices and options. 
Which UK airports fly direct to Rhodes? 
Airports the length and breadth of the UK have direct flights during the summer season, which usually runs April to October. If you're coming to Rhodes for some summer sun then you could fly from: 
Did you know...?
You might want to be careful with hand gestures and body language in Rhodes and wider Greece. The OK sign (👌) is a rude gesture and the thumbs up (👍) is rarely used as is it once had negative connotations. Also, a shake of the head means yes and raising it means no. Best whip out that phrasebook to avoid any confusion!
Aberdeen 
Bournemouth 
Doncaster-Sheffield 
Exeter 
Leeds-Bradford 
Liverpool 
London (Gatwick, Luton, Stansted) 
Newcastle 
Norwich 
A visit to this Greek gem in winter will involve flights with a transfer from the UK. It's likely that Athens will be the airport where you switch planes. 
Which airlines fly direct to Rhodes from the UK? 
A whopping 10 airlines fly the route from the UK to Rhodes. Some are charter flights and all are summer-only operations: 
ASL Airlines France 
British Airways
easyJet 
Enter Air 

Jet2.com 
Norwegian Air Shuttle 
Ryanair 
Small Planet Airlines 
Thomas Cook Airlines 
TUI Airways 
Flights to Rhodes from Manchester  
Leave Lancashire behind for Lindos and the rest with a direct flight out of Manchester Airport. These five airlines can get you there. 
ASL Airlines France 
Jet2.com 
Ryanair
Thomas Cook Airlines 
TUI Airways 
Flights to Rhodes from London 
London is very well connected to Rhodes, with three of the city's airports offering direct flights. 
Gatwick = British Airways, easyJet, Enter Air, Norwegian Air Shuttle, Small Planet Airlines, Thomas Cook Airlines and TUI Airways 
Luton = easyJet and TUI Airways 
Stansted = Jet2.com, Ryanair, Thomas Cook Airlines and TUI Airways
With this much choice, squeeze in a comparison to make sure your euros go further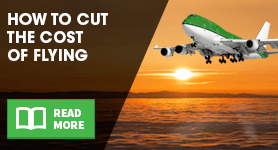 Flights to Rhodes from Bristol  
It's just the two big holiday companies that offer direct flights out of Bristol - Thomas Cook Airlines and TUI Airways. Despite them being tour operators, you can book flights with them without signing up for a package holiday. Compare prices to see what's what. 
Flights to Rhodes from Birmingham 
Take your pick from Jet2.com, Thomas Cook Airlines and TUI Airways. Also, you might want to look up the road at East Midlands Airport, which has direct flights to Rhodes too. 
Flights to Rhodes from Glasgow 
Head to the South Aegean from North Lanarkshire with the following airlines: Jet2.com, Thomas Cook Airlines and TUI Airways. You might also want to check for flights from Edinburgh too as a couple of airlines go from there as well. Finally, Aberdeen has flights with TUI Airways from May 2019.  
Flights to Rhodes from Newcastle  
From the northeast to the Dodecanese, you have the option of four airlines. You can select from easyJet, Jet2.com, Thomas Cook Airlines and TUI Airways. 
How long is the flight from the UK to Rhodes? 
The flight time is just under four hours from London to Rhodes. From Glasgow it takes four-and-a-half hours to cover the 2,022 miles to Rhodes.  
Do I need a visa for Rhodes?  
No. As a British passport holder you don't need a visa to enter Rhodes or anywhere else in Greece. You can stay as a visitor for up to three months. For longer stays you must apply for a residence permit. 
Top tips for cheap flights to Rhodes 
While summer is undoubtedly the peak season for Rhodes and its resorts, it doesn't mean that flight prices always shoot up too. The sheer number of airlines that pile into Rhodes International Airport from April to October means that with a few tips and tricks you might find a bargain: 
Can you avoid the school summer holidays? Prices tend to go up when the kids are out. 
Can you fly midweek? International flights are often more expensive around the weekend. 
Book far in advance - prices change while flights are on sale and tend to increase. 
But if there's spare seats, airlines can slash prices. Yet there's no guarantee this will happen. 
Block out your diary. If you're flexible with your dates, you can play around more to find cheap flights. 
Don't always book a return with the same airline. Two singles with different carriers can be less. 
Flying indirect with a transfer can bring down the cost of flights, but this is usually one for long-haul flights.  
Whoever you fly with and whenever you want to go, compare before booking. You might make some serious savings when it comes to cheap flights to Rhodes. 
By Sam Easterbrook