Samba for your way to Sao Paulo with a Brazilliant deal on cheap flights
Book cheap flights to Sao Paulo and compare prices with GoCompare. Step this way and save some reals for Brazil's biggest city.
Key points
For a direct flight to Sao Paulo from the UK, you'll have to make your way to Heathrow
As two airlines – British Airways and LATAM Brasil – compete for business, shop around and compare prices
Flying with a transfer is often a good way to bring down the cost of long-haul flights. You have lots of options on either side of the Atlantic for Sao Paulo flights, so a quick comparison can help you find the best route at an attractive price for you
Sao Paulo is the largest city in South America and one of the richest. This ginormous city, the 'New York of the Tropics', flaunts its wealth with skyscrapers, culture and cuisine. Food is a big part of Sampa's appeal, and that's likely down to the diversity of Paulistanos (residents of Sao Paulo). The city is home to the largest Japanese and Italian communities outside of those countries, and there's also many people of German, Arab and Chinese descent here. It all adds up to an amazing, complex world city that's waiting to be explored. Now let's look at how to get here with flights to Sao Paulo. 
Flights to Sao Paulo, Brazil 
The city of Sao Paulo has two airports. The big one, which handles international traffic, is São Paulo–Guarulhos International Airport (GRU). The other is Congonhas-São Paulo Airport (CGH) but since 2008, it's only been used for domestic flights. So, if you're flying in from the UK then it's Guarulhos where you'll land. 
São Paulo–Guarulhos International Airport (GRU) 
Ready for a serious Scrabble score? Its full name is São Paulo Guarulhos–Governador André Franco Montoro International Airport. Thankfully it's often called GRU Airport, as Despicable Me is very popular in Brazil, and is 25 miles from Central Sao Paulo. 
Did you know...?
Sampa is one of Sao Paulo's nicknames. It comes from a famous song of the same name by Caetano Veloso. Yet locals rarely use it and tend to call the city SP (esse-pay) instead
Yet Paulistanos usually refer to it as Cumbica Aeroporto after the suburb it's in. 
International flights tend to use terminal 3 at GRU, which had a major refurb in 2014. Expect top-class food options, shopping and amenities at GRU.  
Rated as the fifth-best airport in South America by Skyscanner in 2018, GRU is the largest airport in South America and a hub for many international airlines in South America. But what does that mean for direct flights from the UK? 
Compare the price of flights to Sao Paulo from the UK 
All the info below was correct when this was lovingly crafted in July 2018. For the latest prices and deals, pop your dates into the search box and compare away.  
Which airlines fly direct to Sao Paulo from the UK?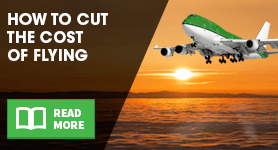 Just the two of us 
Building castles in the sky 
Just the two of us 
British Airways and LATAM Brasil. 
Both airlines use London Heathrow as the departure point. 
Flights to Sao Paulo from London 
So, for direct flights it's Heathrow and a choice between British Airways and LATAM Brasil. But if you're willing to change planes on your way, you'll have more choice of airlines as well as airports to go from. You may also end up paying less, as flying with a transfer when going long-haul is common trick to bring costs down. Consider going via Madrid, as they have four airlines with direct flights to Sao Paulo.  
Other possible routes include going via the USA and airports in New York or Miami - just remember your ESTA if you go this way.
What's the flight time from London to Sao Paulo? 
It takes almost 12 hours to fly direct between London and Sao Paulo. So be sure to stretch those legs and rotate those joints! On the flipside, as you're going mainly north to south, jet lag shouldn't be too much of an issue. Caipirinhas all round! 
What's the time difference between Sau Paulo and London? 
Between three and four hours depending on daylight saving which both Sau Paulo and the UK observe. Sao Paulo is in the Brasilia time zone, which is three hours behind GMT/UTC.  
Do I need a visa for Brazil? 
Not usually. British passport holders can generally enter Brazil without a visa if they're coming for tourism and staying less than 90 days. Border officials may ask for details on your hotel and return flight. 
Also, if you're travelling with a child as a single parent or guardian, you might need extra documentation. See GOV.UK's advice for the full breakdown.† 
Anything else I should be aware of in Sao Paulo? 
The UK government website advises against visits to the favelas, such as Sau Paulo's Heliopolis, even on group tours. And while street crime can be a problem, most visits to Brazil pass without a hitch. Double down with some decent travel insurance for peace of mind. 
Make sure it has good medical cover too as GOV.UK also reports an increase in cases of yellow fever and Hepatitis A in Sao Paulo. You may want to speak to your GP before you go.   
How to find cheap flights to Sao Paulo 
While the Rio carnival is known around the world, São Paulo's Carnaval is also a big deal. Its date is linked to Easter and moves around between February and March. Prices for flights will go up around Carnaval. 
Otherwise here's a couple more tips when looking for cheap flights to Sao Paulo from London: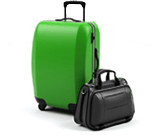 Sao Paulo is long-haul - so look at flights with a transfer as they can work out less than going direct 
Sometimes two one-way tickets are cheaper than a return - especially with different airlines 
Midweek international flights usually cost less than weekend ones – can you be flexible with your dates? 
Book early if you can or, if you have the chutzpah, super late. 
And... you know what we're going to say... search and compare prices to find the best deal for you. 
By Sam Easterbrook