Need some Korea advice? Make sure your flights to Seoul land at Incheon
Find cheap flights to Seoul with GoCompare. Search now and compare prices for all major airlines to South Korea's capital. Save yourself money and a long dark night of the Seoul in the process!
Key points
Seoul's main airport is Incheon International Airport (ICN) and only London Heathrow has direct flights to it from the UK
The three airlines that go direct between the UK and South Korea are Asiana Airlines, British Airways and Korean Air
For flights from other UK airports consider going via Amsterdam, Paris or Dubai. Flying with a transfer may take longer, but can be cheaper. Shop around and compare prices to find the right deal for you
Seoul blends Korean tradition and cutting-edge tech to create one of the great cities of the world. 
Coming for the kimchi? Striking a deal with Samsung? Or throwing shapes to Psy and K-Pop? Whether it's business or pleasure that brings you to South Korea, chances are you'll be looking to fly here. So, let's have look at comparing flights to Seoul from the UK.  
Flights to Seoul, South Korea 
Seoul is home to two international airports. Yet chances are if you're coming in long-haul style then it's Incheon where you'll be landing.  
However, if you're taking a convoluted route you could be landing at Gimpo International Airport (GMP). Gimpo handles most of Korea's domestic air traffic as well as some connections to China, Japan and Taiwan. 
It's always best to double-check where you'll be touching down. Yet it's almost certain to be at Incheon even if you're transferring at Beijing, Shanghai or Tokyo along the way. 
Incheon International Airport (ICN)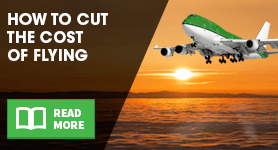 It's South Korea's busiest airport and the hub for northeast Asia. Located 30 miles from Seoul, Incheon is one of the world's greatest airports. It's been in the top three of Skytrax's Airports of the year every year since 2007.  
Why? It might be the futuristic design. Or the excellent staff. Perhaps it's the ice rink? The award-winning duty-free shopping? The high-class restaurants? It might be the nearby golf course with the free five-minute shuttle bus. Find out for yourself why Incheon is such a Korea winner. 
Compare the price of flights to South Korea  
For the latest prices and routes, try an online comparison with someone like... um... well, you could use GoCompare :) All the info on airlines and airports was correct in July 2018.  
Which airlines offer direct flights to Seoul from London?  
Asiana Airlines, British Airways and Korean Air are the three that fly between Seoul and London. All three airlines use Heathrow and Incheon and there's flights seven days a week. 
Flights to Seoul from Manchester  
Heathrow is the only UK airport with direct flights to South Korea. For flights out of Manchester, or anywhere else in the UK, then you're going to have to fly with a transfer. 
While this can take longer, it may also be cheaper. Splitting up long-haul flights into shorter legs is one of the more common tricks when it comes to cheaper flights. 
Popular routes to Incheon include changing planes in Amsterdam, Paris and Frankfurt in Europe. For a more even split consider Dubai, Doha or Istanbul. Alternatively, travel down to London for direct flights from Heathrow to Seoul. 
London to Seoul flight time 
It takes 11 hours to cover the 5,500 miles between Seoul and London. Take a good book and remember to stretch those legs! Flying with a transfer can add anything between two and 12 hours to the trip depending on how long a layover you have. 
What's the time difference between Seoul and London? 
Between eight and nine hours depending on the time of year. Korea Standard Time (KST) is UTC/GMT +9 and the country doesn't observe daylight saving time like the UK does. 
Did you know...?
You're more likely to be hit by lightning than have your bag go missing at Incheon. The airport has a 0.0001% baggage mishandling rate
Do I need a visa for South Korea? 
You won't need a visa to enter South Korea if... 
you have a British passport 
your visit is less than 90 days 
tourism is the reason for your trip 
you have a return or onward travel ticket 
How to find cheap flights to Seoul 
Seoul and South Korea doesn't really have a peak or low season. Saying that, tickets might be slightly less over the summer as this is typhoon season, and no-one wants to be dealing with that on their holidays, do they? Spring and autumn are the nicest times to visit.  
Aside from going during typhoon season, here's a couple more things to try when searching for cheap flights to Seoul: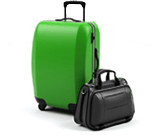 Book very early or right at the last-minute - one is safe, the other risky. 
Buying two singles rather than a return with the same airline can be cheaper. 
With international flights like this, flying midweek tends to cost less than on weekends. 
It's a long-haul flight to Seoul and the direct ones are with premium carriers. Look at splitting the journey into shorter legs to bring the price down for your Korea adventure. 
Finally, find the time for a spot of online comparison *cough* GoCompare *cough*. Shop around, compare what's out there and see what you might save. 
By Sam Easterbrook