Enjoy the Seville service with flights to Seville!
If you're looking for cheap flights to Seville, you've come to the right place.
Key points
Booking your flight to Seville sooner rather than later could be an ideal strategy, as the cost of flights tends to creep up as the days and weeks go on
Last-minute bookings can also attract a bargain price tag. However, availability isn't guaranteed
Comparing flights with GoCompare can instantly highlight some cheap flights to Seville. If you're prepared to be flexible, you stand a better chance of scoring a bargain
Seville is the capital city of the autonomous community of Andalusia and the province of Seville. World famous for its culture and artistic heritage (and birthplace of the Flamenco), the picturesque Spanish city also boasts a myriad of awesome architectural wonders, from beautifully crafted buildings to magical historical monuments. And, oh my – the food! 
Whatever brings you to Seville, flights will play a big part in actually taking you there. Luckily, GoCompare is here to make sorting those flights a cool, Spanish breeze. 
How long are UK flights to Seville? 
Direct flights from London to Seville typically cover over 1,000 miles of skyline. Luckily, this only translates to a short-haul flight, with London to Seville flights typically lasting around 2h 45m. Meanwhile, flights from Seville to London are a similar length, if not about quarter of an hour faster. 
Which UK airports fly direct to Seville?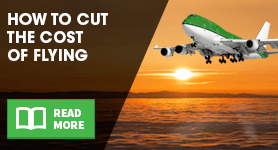 Direct flights to Seville are available in a number of locations across the UK. In addition to the aforementioned London route, the most regular of these are direct flights from Manchester to Seville, Edinburgh to Seville and flights from Nottingham. Meanwhile, flights from Bristol to Seville are also available. However, these are less common, and are often available on just a handful of days. 
While indirect flights are often cheaper than the simpler direct route, the relatively short length of the flight from UK to Seville means that the A-to-B flight itself is fairly cheap to begin with. In fact, the difference in cost between direct flights and those with a stopover can be as little as mere pounds.  
However, it's worth noting that there's often a different price relative to each airline. This is particularly noticeable for budget airlines when compared to more premium flight providers. For example, easyJet flights to Seville are likely to be far cheaper than BA flights to Seville. Although always compare to be sure. 
Finally, if finding the cheapest possible airfare is top of your agenda, it may be worth checking the cost of flights from other airports, as opposed to simply settling for the closest airport to you. Prices fluctuate from one location to the next, so it can work out more cost-effective to simply bite the bullet, travel to a cheaper airport and fly from there. 
Finding cheap flights to Seville 
In addition to the above tactics, there are a number of other factors that can play a big part in the price of your flights. Timing in particular can be an important part of determining the price, so a flexible outlook can be handy if you're hell-bent on getting the lowest rate possible. 
Allowing yourself the freedom to fly a few days either side of your ideal departure date can see the price of your airfare drop dramatically. This is particularly evident when it comes to weekends, as weekend flights are typically more expensive than the midweek counterpart. 
Similarly, flying at unsociable hours can also see your price of the airfare drop noticeably. Simply opting to fly earlier in the morning or late in the day will often prove to be more economical than flying during peak times of the day. 
It's also wise to avoid flying during popular times of the year, if possible – such as school holidays and Christmastime – as flights are often more expensive during these periods. While it can sometimes be unavoidable to fly during these times, if you can evade these vacation windows, it could save you a bundle. 
How to save money on Seville flights 
One of the easiest ways to save money on flights is to simply be prepared. Getting ahead of the game with an early-bird flight could bag you an early-bird rate to boot, allowing you to save big in the process. Flight costs typically increase gradually as time goes, so it definitely pays to book up in advance. 
On the other hand, if you've missed the boat and left it last minute, it doesn't mean you're going to be sentenced to an over-the-odds airfare. In fact, last-minute flights to Seville can work out even cheaper than those booked up way ahead of time, as airlines often slash the prices of unsold seats if they remain vacant in the run up to departure day. 
Did you know...?
Seville is a hotbed for movies and TV programmes, with countless high-profile productions filmed in the Spanish city. Notable movies include Lawrence of Arabia, Knight & Day and Star Wars: Episode II. Meanwhile, several scenes of small-screen favourite Game of Thrones were also filmed in Seville.
Having said that, the last-minute route isn't foolproof – there's an element of risk involved. There are no guarantees that seats will be available if you leave until the eleventh hour and your options are likely to be very limited the later you book. Nevertheless, if you're open minded and in need of a spontaneous escape, a last-minute flight can be the golden ticket. 
Regardless of which option you decide to take, it's well worth taking a moment to compare before you finalise your booking. Comparing flights with GoCompare can give an instant overview of the airfares, while also potentially highlighting some really cheap flights with just a few taps. 
Prepare to land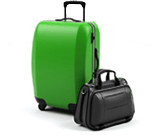 Situated just over six miles from downtown Seville, the Seville Airport (SVQ) is ideal for those looking to visit the bustling Spanish city and the primary international airport serving the Western Andalusia region. It also serves as a hub for popular British airline, Ryanair. So, if you plan on booking Ryanair flights to Seville, suffice to say you're in good hands. 
As for the airport itself, landing in Seville will see you greeted by all the usual mod cons you'd expect from a 21st-century airport, from pharmacies and convenience stores to ATMs and free WiFi. There's also a number of VIP services and conference facilities for those that need to take their work with them on the go. 
Meanwhile, the host of duty-free outlets and gift shops on hand provide the perfect avenue to treat yourself, surprise a loved one or simply use up the remaining euros burning a hole in your wallet/purse. The food and drink options at Seville Airport are also well stocked, ranging from fast food staples and coffee shop comforts to tapas bars and Spanish restaurants. 
By Martyn Grant