Why are people travelling to Bulgaria? Check out flights to Sofia to find out!
Great scenery, castles, monasteries, ruins, old towns and a gateway to pristine beaches - Sofia is where it's at! Here's a look at flights to Sofia, so you can hopefully bag a bargain.
Key points
You can get direct flights to Sofia from places like London, Manchester, Liverpool, Bristol and Glasgow
Layover flights are more widely available than direct flights, which you can get from airports like Doncaster, Norwich, Jersey and Castletown
Have a go at comparing flights to Sofia to see how prices are shaping up. You can filter your results by preferred airlines, number of stops and search for the cheapest month
Bulgaria has become a popular holiday destination, due to its untouched-by-commercialism charm. The beaches there are pretty much unspoilt. and not particularly touristy. Plus there's plenty of ruins, castles, monasteries and historic features for you to get your culture fix.  
The weather in Bulgaria also has a lot going for it, as it's usually sunny in the summer and snowy in the winter. A country in which you can both sunbathe and ski! 
It's no surprise then, that there are plenty of flights to Sofia, Bulgaria's capital city.  
Sofia Airport (SOF) is the main international airport in Bulgaria, and can be found around six miles outside the capital. A direct flight between London and Sofia usually takes around three hours.  
Cheap flights to Sofia 
Because Bulgaria is a fairly new addition in the book of popular holiday destinations, prices are generally cheaper than some of the more traditional destinations like France and Spain. 
Of course, our number-one top tip is to compare flights to Sofia using a price comparison site. This allows you to easily see cheap flights that suit your needs in one place, rather than searching the internet one webpage at a time. 
You can filter your Sofia flights by things like budget and preferred airlines to see results that better suit your needs.  
If you can be flexible with your flights to Sofia you're more likely to find a good deal. Browse around for different dates and times and look out for off-peak deals.  
Your ticket class can affect the price of your flights to Sofia. The cheapest ticket type is economy, which gets you the standard fare. If you want something extra, opt for business or first class, but be prepared to pay more.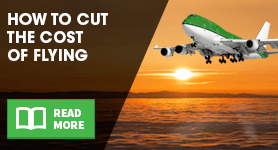 Direct flights to Sofia 
Direct flights will take you straight to your destination without making any stops along the way. 
You can get flights to Sofia from UK airports including:  
London Heathrow, Stansted and Luton
Liverpool 
For flights to Sofia from other UK airports, have a gander at layover flights.  
Layover flights to Sofia 
A layover flight will take you via another destination before you get to Sofia. So, you might leave from Manchester, stop off at Budapest, and then carry on to Sofia.  
Airports that have direct routes usually have layover flights too, so here's a (fairly ample) handful of other airports that only offer layover flights to Sofia:  
Doncaster 
Inverness 
Aberdeen 

Leeds 
Southampton 
Humberside 
Durham 
Norwich 
Jersey  
Castletown 
Exeter 
Newquay 
Dundee 
Cambridge 
Layover flights tend to be cheaper than direct, as airlines can squeeze two or more stops in to one flight, so it saves them having to fork out on another plane, pilot, crew…  
When you compare flights to Sofia, you'll be able to select direct and layover flights, so you can see which works out cheaper – yay!  
By Amy Smith