Doing the splits might make your eyes water, but finding cheap flights to Split needn't!
Cheap flights to Split, Croatia can be yours if you search for deals with GoCompare. Don't split hairs, split prices by comparing now!
Key points
There are eight airlines that fly direct, including flag carriers like British Airways and Croatia Airlines, as well as budget airlines such as easyJet and Wizz Air
Split is a popular summer destination, and up to 15 airports across the UK have direct flights during peak times
Yet there are no direct flights to Split from the UK during winter. Consider flying via Germany or into Dubrovnik instead. However you want to reach Split, search now and compare prices!
The big dog on the Dalmatian Coast, Split makes for a great weekender or stepping stone to some of Croatia's glorious islands in the Adriatic. Diocletian's Palace, sumptuous cuisine and lots of summer flights – what's not to like? 
If you're ready to Split then let's look at how to get to Croatia's second city from the UK. 
Flights to Split, Croatia 
If you're coming to Split and the Dalmatian Coast then you're likely to be landing at Split Airport, as Zagreb is 250 miles away and inland. You might hear the name Resnik Airport used about, but that's just another name for Split Airport. 
Split Airport (SPU) 
Croatia's second city is home to Croatia's second-busiest airport, and planes pile in from all over Europe during the spring, summer and autumn. Things turn rather quiet in winter, mind. In fact, there's no direct flights from the UK during Split's low season. 
Still, most people come for the sunshine, and if that's you then Split Airport is where it's at. We should say that SPU can get crowded and it doesn't have great user reviews. However, it isn't the worst airport out there, and it's handily located to reach the gems of Croatia's coast.  
Compare the prices of direct flights to Split from the UK  
All the details below were correct in July 2018. But obviously things change, so if you want the latest deals, routes and prices then search for flights with us right here, right now. 
Where in the UK flies direct to Split? 
Airports all over the UK have seasonal flights to Split. Is your nearest one on the list? 
Bristol 

Leeds Bradford 
London (Gatwick, Heathrow, Luton, Stansted) 
Which airlines fly direct to Split from the UK? 
Here are the eight airlines that fly between Split and the UK over the summer season: 
Did you know...?
While most members of the EU have burgundy-coloured passports, Croatia's are blue
British Airways 
Croatia Airlines 
easyJet 
Jet2.com 
Norwegian Air Shuttle 
Thomas Cook Airlines 
TUI Airways 
Wizz Air 
For flights in winter, your best bet is to go via Germany, as a couple of its airports have direct connections throughout the year. Frankfurt and Munich are likely to be the most convenient. Alternatively, British Airways flies to Dubrovnik out of Gatwick all year, but it's 150 miles from Split.  
London-Split flights  
Unsurprisingly, London has the greatest choice when it comes to direct flights to Split: 
Gatwick = Croatia Airlines, easyJet, Norwegian Air Shuttle, Thomas Cook Airlines and TUI Airways 
Heathrow = British Airways, Croatia Airlines and easyJet 
Luton = easyJet and Wizz Air 
Stansted = easyJet and Jet2.com 
All the above are seasonal flights, ie there's no direct flights in winter. Still, if you're Split-bound the rest of the year you've got plenty of choice. So shop around and compare deals – you never know what savings you could make. 
Flights to Split from Manchester  
Manchester is also well-served when it comes to summertime connections to Split. Select from the following for direct flights: easyJet, Jet2.com, Thomas Cook Airlines and TUI Airways.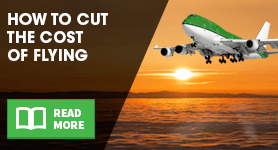 Flights to Split from Bristol  
It's just the one airline that has direct flights to Split in the summer season, and that's easyJet. For more options consider flying with a transfer out of Bristol or heading to London. 
Flights to Split from Birmingham  
Jet2.com is the only airline that we can see that fly direct between Birmingham and Split. If you're after greater flexibility and choice, think about travelling up to Manchester or down to London. 
Flights to Split from Edinburgh  
It's your boys Jet2.com again, connecting Midlothian to the Dalmatians. Glasgow also has direct flights to Split, with easyJet doing the honours. 
Flights from Belfast to Split  
Northern Ireland has direct flights to Split, Croatia too – and it's easyJet that joins the dots. Aer Lingus has flights out of Dublin if it's easier to head across the border. Otherwise look at indirect flights if you want more options. 
How long does it take to fly from the UK to Split? 
On average it takes two and a half hours to fly between London and Split. Add an extra 45 minutes for flights out of Edinburgh. Croatia uses Central European Time and is one hour ahead of the UK (UTC/GMT +1). 
Do I need a visa for Croatia?  
Croatia is a member of the EU, so you don't need a visa to enter for trips up to 90 days. Business or pleasure is fine if you have a British passport and the means to cover your stay and trip back. Talking of passports, you must keep yours on you wherever you go in Croatia, as it's the only form of ID that Croatian authorities accept.  
A couple more things to remember about Croatia. Take your European Health Insurance Card (EHIC), which entitles you to the same medical treatment as Croatian citizens. It's not a replacement for good travel insurance, but is useful to have in your back pocket and it's free to get one. And despite being a member of the EU, Croatia is not part of the eurozone and uses the Croatian Kuna as its currency.   
Top tips for cheap flights to Split 
For most places, flying during the peak season is usually more expensive than during the low season. But this is not the case with Split. The sheer number of airlines that offer direct flights to Split from the UK during the summer means that costs come down as competition is fierce.  
For lower costs while you're in Split, consider coming in September when it's still warm. It's a little quieter, but there's still plenty of flights from the UK. 
More things to think about when finding cheap flights to Split include: 
Flexibility - if you can play around with dates, you're more likely to find a belter.
Timing - book very early (safe option) or right at the last minute (risky option).
Wednesdays - midweek international flights are usually cheaper than around the weekend.
Compare - use a price comparison website, like that one with the opera singer, to see what deals are out there.  
By Sam Easterbrook