Looking for flights to Stockholm? GoCompare it!
Get your Swedish trip off to a flying start with cheap flights to Stockholm.
Key points
An advanced booking to Stockholm can attract an early-bird price that may be cheaper than the same booking made later on
Late bookings made at the last minute could also attract a lower airfare. Be warned though: there's no guarantee flights will be available
Comparing flights with GoCompare can help unveil some super-cheap flight availability, while also highlighting alternative options you may have overlooked
As the capital of Sweden, Stockholm is a popular destination for those looking to take a city break in the Nordics. 
With ancient sights, beautiful scenery and some truly stunning architecture, the allure of Stockholm is one that has made it a tourist haven. It's the ideal destination city for anyone that wants to soak up the Scandinavian culture. 
Luckily, Stockholm is also home to a pretty damn good transport system – which is great news for those booking flights! Enough chit chat, let's get down to business and lift the lid on Stockholm flights. 
How long are flights from UK to Stockholm? 
Just a short hop across the North Sea, there are 890 miles separating London and Stockholm. As such, direct flights to Stockholm are relatively short, with flights from London to Stockholm typically lasting around two hours and 20 minutes. Meanwhile, return flights from Stockholm to London are virtually identical in length, give or take around 15 minutes. 
The following routes were correct in summer 2018. 
Which UK airports fly direct to Stockholm?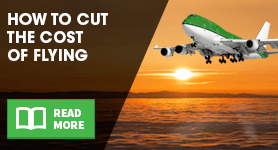 In addition to London Stockholm flights, you can fly uninterrupted from a handful of other locations across the UK. Direct flights to Stockholm from Manchester take place virtually on a daily basis, as do Edinburgh to Stockholm flights. 
Flights to Stockholm from Bristol are also available directly on certain days of the week, albeit on a far less frequent basis. Unfortunately, there are currently no direct flights to Stockholm from Birmingham. However, indirect routes are available. And new routes become available frequently, so always compare to be sure. 
While indirect flights can often work out cheaper than the straightforward A-to-B route, direct flights to Stockholm from UK locations can be surprisingly affordable and are often the cheapest option. It's also worth remembering that prices will vary depending on the airline, so Ryanair flights to Stockholm will likely be cheaper than BA flights to Stockholm, while SAS flights to Stockholm will likely be different again. 
Finding cheap flights to Stockholm 
If you're looking to bag yourself the cheapest flights to Stockholm possible, one of the first things you may need to do is clear your diary around the time you want to go. Allowing yourself the leeway to work with a few days either side of your ideal departure date can be all you need to shave a considerable amount off the airfare. 
Did you know...?
Stockholm has given the world a number of notable actors over the years, a number of which have left a pretty prominent mark on the silver screen. These include Academy Award winner Ingrid Bergman, and three-time Oscar nominee Greta Garbo. Meanwhile, Stockholm has also spawned several high-profile music acts, including pop legends ABBA, and iconic DJ, Avicii
Weekend flights are often more expensive than the same journey made during the week. As such, if you can avoid travelling on the weekend, it could well be a smart move. Tuesdays and Wednesdays are typically the cheapest days to fly. However, flight prices can fluctuate widely depending on a number of criteria, so it's still well worth checking the other days just in case. 
Similarly, flying at unpopular times of the day is as foolproof as it gets when it comes to securing cheaper flights. Flights that depart early in the morning or late at night are almost always cheaper than those that take place during peak times of the day. If you don't mind flying during unsociable hours, you could well be rewarded for the inconvenience with an attractive flight price. 
How to save money on Stockholm flights 
Just like the timing of your flight can make a difference to the cost of the airfare, so too can the timing of the booking itself. As is often the case when it comes to all things holidays, it pays to be prepared and getting ahead of the curve with an early booking can see you rewarded with an early-bird price. Better still, the earlier you book, the longer you have to save up to fund your trip. 
If you do happen to miss out on an advanced booking, there's always the option to cash in on a last-minute deal. Airlines often slash their prices as a means of filling unsold seats, the closer it gets to flight day. As such, last minute flights to Stockholm can be just as cheap as an advanced booking and, in some cases, even more so. However, you do run the risk of flights being fully booked.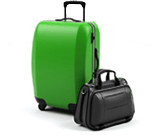 Whichever route you ultimately opt to take, no flight search is complete without a fly-by visit to GoCompare. A simple search with us can instantly help identify some of the cheapest flights available, while it can also highlight alternative options you may not have even considered.  
Prepare to land 
While the airports of Skavsta (NYO) and Vasteras (VST) are both favourites of Ryanair, each location is a notable distance from the city centre – both around 65 miles away, in fact. For efficient city travel, the two most popular airports are Arlanda and Bromma. 
Stockholm Arlanda Airport (ARN) 
Ranked among the top three best airports in northern Europe by Skytrax, Stockholm Arlanda is found around 20 miles north of Stockholm. It's also the largest airport in Sweden. As the biggest, it's naturally well stocked with facilities, from free WiFi to lounge services. You can even get married at the airport if the mood strikes! 
However, it wouldn't be stand-out Skytrax airport if it didn't boast a string of shops to boot. Arlanda doesn't disappoint, with everything from fashion and electronics to newsagents and pharmacy services. There's even a florist on-site if you want to surprise your partner and a toy store to surprise your kids, nephews or nieces. 
Meanwhile, every terminal has a duty-free store for you to fill your retail boots, with a whole host of cosmetics, fragrances, tobacco, alcohol and sweets for your perusal. You can even pre-order your duty-free online for an additional discount if you really want to get your money's worth. 
Outside of retail, Arlanda also boast a healthy selection of eateries and seateries to choose from. Whether you're looking to chow down or drink up, you won't be disappointed with what's on offer at Arlanda. 
From chilled-out cafes, delis and burger joints to gastropubs, trendy wine bars and Scandinavian tapas, there's undoubtedly glasses for the masses and plates for every taste at Arlanda Airport. 
Stockholm Bromma Airport (BMA) 
While considerably smaller than Arlanda, Stockholm Bromma is located just 4.5 miles of downtown Stockholm and the closest airport to the city centre. 
The range of amenities at Bromma Airport is pretty sparse, with just three shops, three restaurants and two bars. It does offer free WiFi for three hours though, and has a lounge called the Yellow Room, should you need to work on the go. 
Meanwhile, Bromma has a limited selection of duty-free on hand, predominantly focused on perfumes, skincare and cosmetics. It also stocks chocolates and sweets, as well as a small range of accessories. 
While the services may pale in comparison to the almighty Arlanda, its proximity to the city centre makes it more of a gateway to Stockholm than a destination itself, and the convenience of the location more than makes up for the lack of facilities. 
By Martyn Grant