ABBA look at bargain flights to Sweden and save some 'Money, Money, Money'!
Compare cheap flights to Sweden with GoCompare and pad out your spending money in mere moments.
Key points
Looking for a good value flight to Sweden? Booking up early can be your friend, as prices tend to creep up the longer you leave it
Late bookings made at the last minute can also attract a lower airfare. On the flipside, there's no guarantee flights will be available
Comparing flights with GoCompare can help unearth some bargain flights, while also highlighting alternative options you may have overlooked
There's more to Sweden than just meatballs and vodka... although those are definitely two of the best exports from the Scandinavian country. Having said that, they also gave the world flatpack furniture, inciting domestic arguments worldwide for generations, so we think that evens things out! 
Frustrating furniture aside, Sweden is a popular travel destination for both holidaymakers and business folk alike. If you too happen to be Scandinavia-bound, you're in the right place! Read on for everything you need to know about flights to Sweden. 
How long are UK flights to Sweden? 
Depending on where you're travelling, London flights to Sweden can vary in length by as much as three hours. For example, flights from London to Gothenburg can take as little as just two hours, while flights to Kiruna in the northernmost area of the country can take over an hour longer. However, Kiruna flights are rarely available directly and usually involve a layover, typically extending your London-Sweden flight time by over double. 
Which UK airports fly direct to Sweden?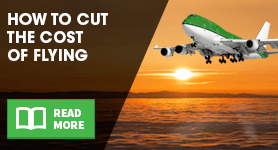 If you're looking for direct flights to Sweden, uninterrupted flights are regularly available if you're en route to Stockholm or Gothenburg. Outside of those two destinations, direct flights to Sweden from UK airports are few and far between. However, there are a handful of locations that offer these particular Sweden flights on a regular basis.  
In addition to flights from London to Sweden, flights from Manchester take place daily. Meanwhile, flights to Sweden from Scotland are also consistent throughout the week, with flights from Edinburgh operating on most days. For those based in Wales or the west, flights to Sweden from Bristol also take place sporadically throughout the week. 
If you're looking for cheap flights to Sweden, it may be worth considering flying from London. You can find cheap flights to Sweden from London fairly easily, while the price itself is often half the cost of flights from Manchester. In fact, if you're flexible about when you fly, flights can be had for less than £100. 
It's also worth remembering that the price can also differ greatly depending on the airline. For example, as a budget airline, Ryanair flights to Sweden will likely be a lot cheaper than BA flights to Sweden or even SAS flights. 
Did you know...?
In addition to ABBA, Sweden has produced countless musical artists over the last few decades. These include such bands as Europe, Roxette and The Cardigans, as well as numerous international DJs, from Eric Prydz and Swedish House Mafia to Avicii and Basshunter
Finding cheap flights to Sweden 
Flexibility can be your best weapon when taking the offensive fight to expensive flights. 
Clearing your diary to allow a day or two either side of your ideal flight date can make a massive difference in overall cost, particularly if you can avoid flying on the weekend. Weekend flights are often more expensive than midweek, with Tuesday and Wednesday commonly emerging as the cheapest days to hit the air. 
Similarly, opting to fly at unpopular times of the day can see your airfare drop immediately. Unsociable hours, such as early in the morning or late in the day, are often cheaper than flying during peak hours of the day. When coupled with a midweek flight, you could be well on your way to bagging a bargain flight. 
How to save money on Sweden flights 
If you're really dead set on finding the absolute cheapest flights to Sweden from UK locations, tactfully planning exactly when you book can be a great way of ensuring a low airfare. Booking up in advance can often attract an early-bird rate that's notably cheaper than the cost of flights later on. Flight prices tend to increase gradually as the weeks progress, so the sooner you book up, the better. 
Having said that, if you do happen to miss the early-bird window, all's not lost. You can still take flight for a real steal, even if it's late in the day. In fact, last-minute flights to Sweden can be found just as cheap, if not more so than booking up in advance. However, there's an element of risk involved, as there's no guarantee of availability. Nevertheless, if you don't mind the gamble, it could pay off big.  
Whether you're an early bird or a latecomer, it's always worthwhile stopping by GoCompare before you book your flights. A simple search with us can help you compare flights to Sweden from plenty of airlines. 
Prepare to land 
When it comes to air travel to Sweden, Stockholm is considered the nucleus of the region and a hub for flights. However, for British travellers, Gothenburg is also a popular airline destination. As such, most travel to Sweden will see you land in one of these airports, even if you're using it to connect to another flight to an alternative domestic flight elsewhere in Sweden. 
Stockholm-Arlanda Airport (ARN)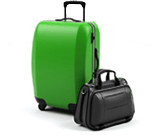 For more information on Arlanda Airport, please read up on flights to Stockholm. 
Goteborg Landvetter Airport (GOT) 
Sweden's second biggest airport behind Arlanda, Goteborg Landvetter is found 13 miles outside of Gothenburg. It's the only commercial airport in the city and welcomes just under seven million passengers each year. 
Luckily, the airport itself is well equipped to handle this kind of traffic, with a wide selection of cafes, juice bars and snack outlets to grab a drink and bite on the go. There's numerous restaurants and diners if you fancy something a little meatier, including O'Leary's sports bar, the chilled Scrimshaw Bar and Sweden's oldest hamburger chain, Max. 
The shops on hand offer everything from fashion, gifts and electronics to books, magazines and flowers. There's also a handy duty-free store located in the middle of the terminal, with a generous selection of fragrances, cosmetics, sweets, tobacco and alcohol on sale, in addition to a range of trendy watches and fashionable sunglasses. 
There's also free WiFi throughout the airport, ensuring you stay connected before your connection, while there's also banking services should you need them. There's even a kids' play area to keep your young ones entertained, while there's also a number of lounges and business facilities, should you need them. 
By Martyn Grant