Don't be tamping – save money on flights to Tampa!
Want to jet off to Florida but not have to spend heaps on flights? Luckily, we're here to help you save money on your flights to Tampa!
Key points
There are three international airports that serve Tampa, but you can only get direct flights between London Gatwick and Tampa International in July 2018
You can get layover flights from airports like Bristol, Manchester and Dublin, but you won't be allowed into Tampa unless you have permission from ESTA or a valid visa
Compare flights to Tampa to hopefully view some of the cheapest flight prices. And you might as well compare travel insurance while you're on a comparison roll, for extra holiday protection!
Home to the world's longest continuous (4.5 miles) 'sidewalk', the cigar capital of the world (Ybor City), Big Cat Rescue Sanctuary, and the Gasparilla Pirate Festival, Tampa is a city in Hillsborough County, Florida.  
It's on the west coast of Florida, on Tampa Bay, and is often overlooked by tourists, who flock to nearby Orlando. This could be a good thing though, as you likely won't have to deal with the overcrowding that happens in Orlando and Miami during peak season.  
When visiting anywhere in the US of A, you'll need to get permission from ESTA (Electronic System for Travel Authorisation). This means you'd be allowed to stay in America for up to 90 days of business or pleasure, without a visa, provided you're approved first.  
Well, let's get on with looking at flights to Tampa, so we can hopefully help you get a good price!  
Cheap flights to Tampa 
Don't jet off to Tampa without comparing flights!  
When you compare flights to Tampa, you can see prices from various airports and airlines in one place, so you don't have to do the legwork yourself.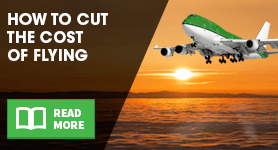 To save sifting through potentially hundreds of flight options, narrow down your search for Tampa flights by ticket class, single or return, and your preferred number of stops. 
Try to be flexible when comparing flights, as you could save yourself some money by flying off-peak.  
You might also be able to take advantage of early-bird rates, or last-minute deals if you like to be spontaneous.  
Direct flights  
Direct flights to Tampa do pretty much what you'd expect - you'll be taken straight to Tampa without having to make a stop or get a connection.  
You can get direct flights to Tampa International from London Gatwick, which takes around nine and a half hours on average.  
For Tampa flights from other airports, you're likely to have to have a gander at layover flights. Always compare first to be sure though. 
Layover flights 
With a layover flight, your plane will make a stop in another airport before you get to Tampa; for example, London to Toronto to Tampa.  
You can get layover fights from most UK airports, like:  
Layover flight lengths can vary. Make sure you choose carefully, so you don't end up waiting for hours at an airport for your connection.   
Tampa airports 
Tampa has three international airports: Tampa, St. Pete-Clearwater, and Sarasota-Bradenton. 
Tampa International (TPA) is the main airport serving the area, and is also a popular airport with travellers because of its range of shops and quality. It handled 2,192,602 passengers in March 2018 – the busiest month in the airport's history!  
St. Pete-Clearwater International (PIE (tasty, tasty PIE)) is across the bay from the much busier Tampa International, and hosts mostly low-cost airlines. It's also the home to a U.S Coast Guard station and is frequently used by private jets.  
The third international airport serving Tampa, Sarasota-Bradenton, has two runways and is more commonly referred to by its airport code, SRQ.  
Other airports in Tampa are mainly used as military bases, for general aviation and domestic flights.  
Let's face it, no matter what flights you end up taking, you're sure to have an awesome time in Tampa. Busch Gardens, Ybor City, and heaps of zoos, theme parks, culture, history, and beaches galore await you!  
Jealous? Us?! Nope… 
By Amy Smith