Join the bustle of Non-Stop City with flights to Tel Aviv
Save yourself some time and money by shopping around for some cheap flights to Tel Aviv.
Key points
You can get flights to Tel Aviv from airports like Manchester, Bristol, Cardiff and Glasgow, but in July 2018 you can only get direct flights from London Heathrow or Luton
Airlines that have routes between the UK and Tel Aviv include British Airways, easyJet and El Al – compare them to see which works out best!
When you shop around for flights to Tel Aviv, you can filter your results by things like flight duration and number of stops, so you can find the most suitable option for you and your budget
Tel Aviv is a city and district on the Mediterranean coast of Israel. It's got a Mediterranean climate, meaning there's lots of sun, and rain usually falls between October and April.  
Home to a variety of architectural styles, lots of beaches, UNESCO World Heritage site, the White City, diverse nightlife and a thriving LGBT community, Tel Aviv is a destination not to be missed!  
There are two airports in Tel Aviv, Ben Gurion International (TLV) and Sde Dov (SDV) – but the latter is due to close in 2019 to make way for housing, so all flights will be deferred to Ben Gurion International from then on.  
In 2017, London Heathrow was the sixth-busiest route, with London Luton coming in at 18th. Airlines that fly between Tel Aviv and UK are British Airways, easyJet, El Al, Wizz Air and Arkia.  
Direct flights to Tel Aviv 
Direct flights will take you straight to Tel Aviv without having to make any stops along the way.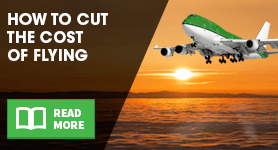 In July 2018, flights direct to Tel Aviv are only available from London Heathrow and Luton, so you'd have to look at layover flights if you wanted to fly from another airport. Always compare flights to check first, though. 
Layover flights to Tel Aviv 
On a layover, or multi-leg flight, your plane will make a stop at another airport – like Rome, Zurich, Warsaw or Vienna before arriving in Tel Aviv. 
You can get multi-leg flights to Tel Aviv from most UK airports including: 
London 
Leeds 

Norwich 
Southampton 
Now you've got a few ideas for which airport to fly from, let's give you a few tips to save time and money on your flights to Tel Aviv.  
Get cheap flights to Tel Aviv 
As always, our super-duper top tip is to compare flights to Tel Aviv using a comparison site, like us! By doing a bit of shopping around, you'll be able to find the most suitable flight for you, at hopefully a really cheap price!  
A few other ways you might be able to save yourself some cash is by being flexible with your travel plans, avoiding peak times and weighing up the pros and cons of return flights vs single-way ones.  
The more money you save, the more spending money you'll have on your holiday to get an upgrade on your hotel, have that spa treatment, or enjoy that extra cocktail.   
Or, you could put the money aside to save for a rainy day, if you wanted to be a 'proper adult'…   
Tel Aviv and flight classes 
Don't want to overspend on your flight to Tel Aviv? Economy might be the most suitable ticket class for you. It's the basic, no frills option. For a little extra space, you could upgrade to premium economy if you need a bit more legroom. 
For larger seats and fancier food and drinks, business class could be the way to go, but it will cost a fair bit more than economy.  
If you're looking to splash the cash on your flights to Tel Aviv, you could consider getting first-class tickets, to get the roomiest seats, lots of legroom (as far as planes go, at least) and a wide variety of food and drink choices.  
Just because you want to pay more for extra perks, doesn't mean you need to pay top prices. Once you've found the airline you want to travel to Tel Aviv with, find out the prices and benefits of a business and first-class ticket.  
If there isn't much of a difference, then you could go for the (usually) significantly cheaper business class, and get similar perks without the extra cost.  
By Amy Smith