Thinking of flights to Thessaloniki? We can help you find the right one
If you're thinking of a Thessalonian break, we can help you get there without throwing your money away.
Key points
After a cheap flight to Thessaloniki? Be sure to compare a range of airlines, try to book well in advance, and be flexible with dates.
Going with a budget airline may seem to be a money saver, but always check which features you'll need to pay extra for.
Different departure airports will affect the price of your flight as well. You may find it's worth going the extra miles if it means you score a much cheaper flight.
Thessaloniki, also known as Thessalonia, is an ancient Greek city, founded in 315BC. It's still going strong today, and is very popular among tourists who enjoy street photography. So, if you're planning a photography holiday, or even just a sunny break, we can help you get the right flight out there.  
The following information and rough prices were correct in summer 2018. 
Cheap flights to Thessaloniki 
A direct flight to Thessaloniki can take about three to three and a half hours, depending on where in the UK you go from. So, even booking an October flight in July could bring prices as high as £260 or more. This is the simplest way to get a cheap flight: book it very far in advance. 
The closer you get to your chosen departure date, the more expensive your flight will become. If you feel spontaneous, you could try and book a flight a couple of days before departure. Some airlines will slash their prices around this time to fill any empty seats. However, this is quite the gamble, and it won't always pay off.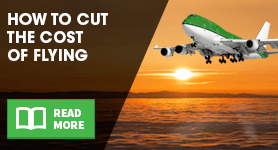 Either way, you'll be flying into Thessaloniki Airport "Makedonia" (SKG), the third busiest in Greece. 
London to Thessaloniki flights 
A direct flight from London Gatwick is about three hours each way. A return flight in October, when booked in July, could cost about £260 with easyJet. Always be sure to compare a range of airlines and tickets before you commit though.  
One reason why is that it may be cheaper to fly indirectly. An Air Serbia flight, for example, might stop over in Belgrade for a few hours, but this delay could save you up to £60.  
Flights to Thessaloniki from London tend to only go from Gatwick, Stansted or Luton, so keep this in mind when booking your tickets.  
Flights to Thessaloniki from Manchester 
Similarly to London, a return flight from Manchester might only cost £210 with easyJet if booked well in advance. However, there may not be the same availability of direct flights, so you may have to change over in places like Belgrade or Dusseldorf.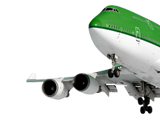 London and Manchester are not the only cities to offer flights to Thessaloniki. You could also fly from Bristol, though this is likely to be more expensive – an economy ticket could cost as much as £380 even if booked well in advance. The cost of a flight from Birmingham is more in line with the average, coming in at about £200-£220. 
Ryanair flights to Thessaloniki 
Flights will also differ in price across different airlines. Ryanair, for example, only flies to Thessaloniki from London Stansted, but you could get return flights from as little as £80. This doesn't take into account the fees for any extras like check-in bags, or paying to reserve your seat. But if you've only got one carry-on bag and don't mind where you sit, this is quite a bargain. 
Did you know...?
Thessaloniki was named after the half-sister of Alexander the Great.
Ryanair's biggest rival in the budget airline arena, easyJet, tends to offer more expensive flights to this destination. In the region of £200, even when booking for a flight the next day, their seat prices don't include the cost of extras like bags in the hold. Bear this in mind when booking through a budget airline. 
As it's not a budget carrier, British Airways will usually be more expensive than either Ryanair or easyJet. The flights it offers from London to Thessaloniki are more in the region of £400 or more. You may feel it's worth it though if you want quality and comfort. You'll be spending around seven hours in the air there and back, after all. 
Outside the various airlines that operate in and out of the UK, the other factor in the price of your seat is what cabin it's in. Economy-class seats, although not necessarily the most comfortable, will be the cheapest. 
The next step up is usually business class, but some airlines offer premium economy. These offer slightly more leg and seat-room than an economy seat. Be sure to compare though – sometimes they may work out more expensive even than a business-class seat, which are usually a lot more roomy and comfortable than premium economy. 
The most expensive seats will very likely be in first class. First-class flights might not always be available, but when they are, they'll most probably be more expensive than any of the other classes on offer. 
Top tips for cheap flights to Thessaloniki 
We reckon the best way of getting a cheap flight is to compare your options – and we can help make that easier. We can offer flight comparisons by date, price, airline, departure airport, and more. 
So, if it's a Greek adventure you're after, we can help you find the right flight for your needs. 
 By Nick Dunn