Flying to the capital of Piedmont? Compare flights to Turin to get your hands on a bargain!
Alps, baroque architecture and impressive squares are just a few of the delights that await you after your flights to Turin.
Key points
You can get direct flights to Turin from places like London, Manchester, Birmingham and Bristol
Layover flights are more widely available than direct flights, which you can get from airports like Glasgow, Belfast, Norwich and Bournemouth
Try comparing flights to Turin to get the lowdown on prices. You can even search for the cheapest month, to show you the cheapest prices for your flights
Turin can be found in northern Italy, about 90 miles southwest of Milan. It's famous for being the home of FIAT, Lancia, Alfa Romeo and the Shroud of Turin (which isn't a car manufacturer, by the way).  
Turin also became the capital for the House of Savoy in the 16th century, and many of the family's buildings can still be visited there.  
The Egyptian Museum of Turin is one of the largest collections of antiquities outside of Egypt, and the Teatro Regio de Torino, Mole Antonelliana and the National Museum of Cinema are other sights worth seeing in Turin. 
Turin Airport (TRN) is just under 10 miles away from the centre of the city, and has regular routes to the UK with Blue Air, British Airways, easyJet, Flybe, Jet2.com, Ryanair and TUI, with London Gatwick being the fifth-busiest route in 2017.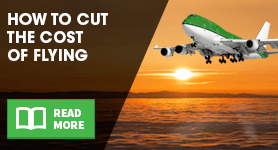 But how can you get cheap flights to Turin? Read on, my friends.  
Cheap flights to Turin 
It won't come as a surprise to know that we recommend comparing flights to Turin using a price comparison site (well, since you're here…). This allows you to easily see cheap flights in one place, rather than searching the world wide web one site at a time. 
You can filter your Turin flights by parameters like your budget, number of stops and preferred flight times to see results that better suit you.  
See also:
If you can be flexible with your flights to Turin you're more likely to find a cheap deal. Browse around for different dates and times, look out for off-peak deals and consider looking out for early-booking or last-minute discounts.  
Your ticket class can also impact the price of your flights to Turin. The cheapest ticket type is economy, which gets you the standard seats and refreshments. If you wanted something with a bit more pizzazz, opt for business or first class, but brace yourself for the cost.  
Direct flights to Turin 
Direct flights will take you straight to your destination without making any stops along the way. You can get flights to Turin from UK airports including:  
Want to fly from somewhere else, like Cardiff or Glasgow? You may need to turn your attention to layover flights. But always compare to be sure. 
Layover flights to Turin 
A layover flight will take you via another destination before you get to Turin. So, you might leave from Belfast, stop off at Amsterdam, and then continue on to Turin.  
Airports that have direct routes usually have layover flights too, so here's a handful of other airports that only offer layover flights to Turin: 
So, what are you waiting for? Go compare flights to Turin to see if you could save time and money!  
Can you pack us in your suitcase please…?  
By Amy Smith