You don't have to be zu-rich to buy flights for Zurich!
Find cheap flights to Zurich by comparing deals with GoCompare. Don't waste money on expensive plane tickets, save your euros for chocolate and cuckoo clocks 
Key points
Zurich is the busiest airport in Switzerland, yet there tend to be more routes and more airports to choose from when flying to Geneva from the UK than Zurich
You have the choice of flag carriers and budget airlines when looking for flights to Zurich
There are extra charges for using Zurich airport that are often passed on to passengers in higher ticket prices. For a budget way to enter Switzerland, consider Basel or Geneva. Whichever way you do get to Zurich, shop around and compare prices before booking
Zurich: it's just finance and fondue, right? Except Switzerland's biggest city was the birthplace of Dadaism, home to the original Cabaret Voltaire and in the post-industrial Züri-West, has an art and clubbing scene to rival Berlin and London. 
Chuck in cool swimming baths in the River Limmat and Lake Zürich, the annual Street Parade (Europe's largest open-air rave), kick-ass museums, dynamic street art, Michelin-star dining and you can see why Zurich might be Europe's best-kept secret for an awesome weekender. 
So, don't let the bankers grind you down... Zurich is happening, and let's look how to get there from the UK with our flights to Zurich review. 
Flights to Zurich, Switzerland 
It might sit on a lovely lake, but you'll be hard pressed to find a ferry. So if you've coming to Zurich, chances are you're flying in and that means one thing – the delight that is Zurich Airport. 
Zurich Airport (ZRH) 
Switzerland has a reputation for punctuality and efficiency, and Zurich reinforces that the moment you step off the plane. 
Europe's third-best airport according to Skytrax in 2018 is a right Judith charmer, with top shops, great dining, excellent lounges and viewing decks. Indeed, Rough Guides put Zurich at number five in its list of coolest airports for a long layover.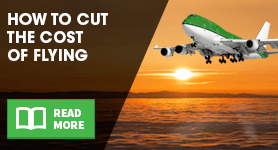 There's also brilliant transport links when you're done enjoying ZRH, and it's super simple to jump on the train or tram to cover the eight miles that separate the airport and central Zurich.  
Compare the prices of direct flights to Zurich from the UK  
For the most up-to-date deals on flights to Zurich, stick your details in our flight search service and see what's on offer. The info below was true in July 2018.
Where in the UK flies direct to Zurich? 
You've got the option of a couple of airports in England and Scotland to get to Zurich. The lucky few are... 
Inverness 
London (City, Gatwick, Heathrow, Luton) 
Which airlines fly direct to Zurich from the UK? 
A grand total of four airlines can whisk you from British soil to Zurich. These are: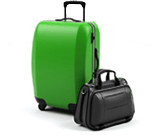 British Airways 
easyJet 
Edelweiss Air 
Swiss International Air Lines 
London to Zurich flights  
A combo of three airlines and four airports offer lots of options for you to get between the UK capital and Switzerland's biggest city. Take your pick from: 
City = British Airways, Swiss International Air Lines 
Gatwick = easyJet 
Heathrow = British Airways, Swiss International Air Lines 
Luton = easyJet 
Filter through all your options with us to find the right flights to Zurich for you. 
Did you know...?
You can visit a museum in Zurich that focuses on moulages - wax representations of disfiguring diseases. Head to Moulagenmuseum if you're curious.
Flights to Zurich from Manchester  
Just the one airline, Swiss International Air Lines, goes straight to Zurich from Manchester. For more options, consider flying with a stopover or landing in another airport in Switzerland. 
Flights from Edinburgh to Zurich  
Edelweiss Air flies all year-round between Edinburgh and Zurich, while British Airways has a seasonal charter service. Edelweiss Air also uses Inverness for part of the year if that's a more convenient option for you. 
Flights to Zurich from Birmingham  
Another one-airline wonder and it's Swiss International Air Lines again. When we looked it was the only one offering direct flights between the Midlands and Zurich. 
Flights to Zurich from Bristol  
There were no direct flights to Zurich when we researched this, but pop your details into our search box for the latest news on routes. If there's still no direct flights then consider heading to London or flying via Amsterdam or Paris. Alternatively, Bristol has direct flights to Geneva and Basel. 
How long's the flight from London to Zurich? 
It takes one and a half hours to fly the 477 miles between Zurich and London. If you're flying from Edinburgh then add an extra 40 minutes on to your trip. 
Do you need a visa for Switzerland?  
Nope. If you're a British citizen and have a passport then you don't need a visa to enter Switzerland. Remember to take your EHIC (European Health Insurance Card) too, as you can use it there. 
Top tips for cheap flights to Zurich 
Despite being Switzerland's busiest airport by some margin, it has fewer routes from the UK than Geneva and Basel. This may be down to high passenger costs due to noise reduction and approach restrictions. It's a telling sign that Ryanair doesn't fly to Zurich but does to other Swiss airports. So, if you're looking for the cheapest way to get to Switzerland then consider using Basel or Geneva. However, if Zurich is your final destination, here's a couple of ways to bring the price of flights down: 
Book early - prices change a lot while plane tickets are on sale and they generally only go up. 
Book last-minute - they go up until right before the flight leaves when, if they're not getting sold, they can become cheap. It's a risky option though. 
Fly with different airlines - a return ticket can sometimes be more expensive than two singles. 
Be adaptable with your dates - the more you can play around, the more chance you have of finding a bargain. 
And compare online before you book to see all your options. 
By Sam Easterbrook