Compare cheap gadget insurance for children
We all love a gadget, and no one more than an easily distracted child in pursuit of entertainment.
Key points
17% of children take some kind of gadget with them to school
Gadget insurance will pay for your device to be repaired if it breaks down
If you lose your gadget or it's stolen, and someone uses it, gadget insurance will cover the cost of the calls or data
The massive surge in popularity in gadget ownership for the under 18s is in no small part due to insistent little hands hijacking their parents' smartphones and tablets whenever they come into view.
On average, children get their first tablet when they're eight, and by 10 they've also added a smartphone to their gadget haul.
Throw in a games console and laptop, and our tech savvy kids can be using devices worth thousands of pounds.
Even a cheap smartphone can cost £200, and you might be looking at over £900 for a top of the range iPhone.
Why would you need gadget insurance for children?
Hmm, let's think about this for a minute. Kids are really good at looking after their belongings aren't they? They never leave things on random shelves as they rampage through shops looking for the latest toys.
Nor do they casually throw their possessions out of the car window as you travel down the M4 on the way to visit the grandparents.
If you're going to let your children take their gadgets to school, or to their friends' houses, gadget insurance will cover you for any loss, accidental damage or theft of the devices.
Family policies
Most insurance policies won't cover anyone under the age of 18 as a policyholder. The easiest way to insure your household's gadgets is through a multi-gadget policy for families.
What kind of gadgets can I get cover for?
Gadget insurance policies usually cover: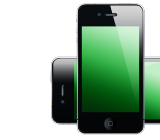 Mobile phones
Tablets
Laptops
Sat-navs
Games consoles
eReaders
iPods and MP3s
PDAs
Cameras
Video cameras
Each policy is different though, so check the policy wording to see which gadgets are covered.
So, what will I be able to claim for?
That depends on what kind of policy you buy. A standard policy could pay out if your precious moppet drops their phone down the toilet, but not if they leave their tablet on the bus. You'll probably need a premium policy for that.
Standard policy
Includes cover for:
Accidental damage
Liquid damage
Cracked screen
Mechanical breakdown
Worldwide cover
Accessory cover
Unauthorised use
Did you know...?
Lots of policies have a 14-day exclusion period at the beginning of a policy term, which means you can't make a claim during that time
Mid-level policy
Will cover what's in a standard policy, plus:
Unauthorised use
E-wallet cover
Theft
Premium policy
Includes what's in a standard and mid-level policy, and:
Opting for a premium policy may be a money saver if the small people in your household are prone to leaving their belongings in random places.
You'll only have to pay the excess on a policy instead of the full price to replace their device, saving yourself not only money, but hours of being browbeaten into buying a new one.
Things to look out for when buying a policy
Insurance policies have a number of exclusions and limitations you need to know about before you take out a policy, otherwise you may end up buying one that doesn't cover what you need. Here are a few things to look out for:
Minimum age for family members
Some insurers have an age limit on who can use the gadgets they'll cover. Check the small print to make sure there's no minimum age limit for your policy.
How many gadgets are covered?
Not many policies allow you to insure an unlimited number of gadgets. Usually you'll have to tell an insurer the make, model, and serial number of the gadgets to be covered under a policy.
The policy documentation will state how many gadgets a policy covers.
Living at the same address
A policy may stipulate only members of the family living at the same address are covered under it. If you have a child away at university for example, speak to your insurer to see if the policy covers their gadgets in their term-time residence.
Limits on the number of claims you can make
If your policy only lets you claim once in a policy term, but you have three children and 17 gadgets, chances are it won't provide enough protection for you. Check the terms and conditions for info about claims and buy a policy that gives you adequate cover.
14-day exclusion period
Lots of policies have a 14-day exclusion period at the beginning of a policy term, which means you can't make a claim during that time.
Our top tip is always read the policy documentation to make sure you've got the cover you need. If in doubt, give the insurance company a call. They may be able to add extras to the policy if you ask them.
Excesses
If you make a claim on a policy, you are usually expected to make a contribution to the cost. The part you pay is called an excess.
Policies often stipulate different excess levels depending on the item, or the type of claim, for example theft or accidental damage. You can find information on the excesses applicable in the policy documentation.
By Kath Denton
[SeanSocialShare]