Compare cheap iPad insurance
Tablets are the new laptops and there's one company that sticks out for bringing these magical devices into our everyday lives - Apple.
Key points
iPads are highly desirable to thieves, they hold their value and are extremely popular
Insurers will usually want the serial number of your iPad for their records, so if you replace it, make sure you update them with the new number
You'll need a crime reference number to make a claim for theft or loss of your iPad
The Elvis Presley of the tablet world, the iPad is as versatile as it's attractive - which is why gadget insurance is so important for them.
They're used for everything from entertainment, to a replacement for a work laptop, to a substitute camera for eager tourists snapping their way around the world.
It's even wangled its way into our education system. Many schools and nurseries have them, and a third of children under five have their own tablet.
Why insure your iPad?
The advantage of an iPad lies in its convenience and portability. Who needs a separate games console, TV, or laptop when you can play games, watch BBC iPlayer, and send an email from your iPad?
Losing this multi-faceted piece of equipment may have a big impact on your daily activities, but an iPad insurance policy will provide a fast replacement service should something untoward happen to your tablet.
If it's damaged beyond repair, lost, or stolen, it's an expensive bit of kit to replace, with prices ranging from around £340 for a basic model, to over £1,000 for a top of the range iPad Pro.
Insuring it means you won't have to find a hefty sum to get yourself a replacement.
What's covered under a policy?
An iPad insurance policy will usually cover you for some, if not all of:
Accidental damage
Liquid damage
Mechanical breakdown
Worldwide cover
Theft
Loss
However, you'll need to check the policy documentation to see exactly what's covered, and make sure it's got everything you need included.
Most insurers will allow you to buy extra cover if you ask them.
Exclusions and limitations
Unfortunately, insurance policies aren't a 'one size fits all' affair, they often have a number of strict rules about what you can claim for, and in what circumstances.
Here are some of the things you need to check in the terms and conditions, so you don't get caught out: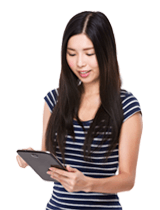 The amount of excess payable
The age of the device
Whether you need proof of purchase to make a claim
An iPad needs to be new, or if refurbished, bought from a manufacturer or network provider (not from eBay for example)
Your age when you take a policy out
You need to be a UK resident to take out a policy
What is actually covered - e.g. cosmetic damage isn't included
Alternatives to iPad insurance
Gadget insurance
If have more than one gadget, this might be the cheapest option for you. Gadget insurance will cover a number of devices for accidental damage, theft, and loss.
AppleCare
Apple offer its own care packages when you buy an iPad from it. Sure, you'll get technical support, and some hardware service options, but you don't even get accidental damage cover unless you upgrade to AppleCare+.
Neither does it cover you for theft, loss or taking your iPad with you on your travels, so a good insurance policy may be a better investment.
Retailer's extended warranties
If you buy your iPad from another shop rather than directly from Apple, chances are you'll be offered an extended warranty.
These are usually big money spinners for the retailers, and have numerous restrictions in the small print.
Other insurance policies you may already have:
Contents insurance
If you have contents insurance, check whether your gadgets are covered under it. Beware though, they might not be covered outside the home, so if you take your iPad out and about, you won't be able make a claim if it goes astray.
Contents insurance won't cover you for breakdown either, whereas iPad insurance will get you back up and running if your iPad needs repairing.
Bank account or credit card insurance
You may have some cover under an insurance policy attached to your bank account or credit card. However, these usually only provide limited cover, so check the terms and conditions to make sure you have adequate protection.
Top tips to keep your iPad safe
Remember that old adage 'prevention is better than cure'? It's definitely true for the insurance world.
Insurers don't look kindly on people who don't take reasonable care of their belongings. It can invalidate a claim if, for example, you left your iPad on a table in a cafe while you went to get a coffee, and it went walkabout.
Use the iCloud
Link up your photos to the cloud, then if thieves take photos of themselves on your stolen iPad, you can pass them to the police to help them recover it.
Set up Find My iPad
Make sure you set up Find My iPad, and use another Apple device or visit iCloud to find it if it gets lost or stolen.
Back up your iPad
Back up your iPad to the cloud. That way, you may lose your hardware but you'll still be able to access your precious photos, music, and documents if your iPad is damaged beyond repair, or you don't get it back if its lost or stolen.
Put your postcode on it
Use an IV pen to pop your postcode on the back of your iPad. The mark is invisible until put under a fluorescent light, and will help police find you if they recover it.
By Kath Denton
[SeanSocialShare]