Got a gadget strapped to your wrist? Compare smartwatch insurance...
Key points
Gadgets worn on the wrist can be damaged more easily
A gadget insurance policy could offer cover for other devices as well as your smartwatch
Check whether your smartwatch is already covered by a warranty
If you fancy feeling like an extra in your favourite vintage sci-fi film, you may want to invest in a smartwatch and there are lots to choose from.
Pick your favourite from the plethora of devices on the market, including the Apple iWatch, Samsung Xiomi and FitBit Blaze.
According to YouGov research from April 2017, the number of people in the UK who own wearable tech has risen from 2% to 17% since 2014.
Whether you want to track your steps, read your messages easily, or maybe even tell the time, a smartwatch is the shiny bit of tech you need.
While wearable technology may be the future, us humans are just as clumsy as ever.
So, should you invest in gadget insurance to protect your vulnerable new wearable?
Smartwatch insurance
When you're buying a smartwatch from a retailer or online, they may offer you the chance to add insurance as an additional purchase.
This might seem like the easiest option, but it's important to check these policies offer you everything you need in order to protect your watch. 
Do your research and shop around before settling on cover, and make sure you look at your existing insurance policies or bank accounts before buying cover.
What does smartwatch insurance cover?
While insurance will cover you in the event of loss or theft as standard, when it comes to smartwatch insurance you'll most likely need cover for accidental damage.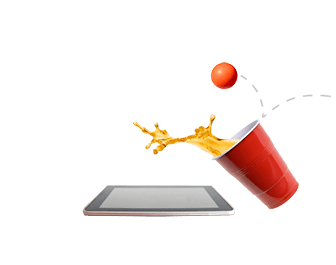 Smartwatches are delicate and easily scratched, and they spend most of their time on your wrist - not the best combination.
Common mishaps involving a smartwatch can include dropping it down the toilet and cracking or scratching the screen. Accidental damage may not come as standard, but it's the cover your tech needs the most.
Gadget insurance
Many people opt to take out dedicated gadget insurance for their expensive technology, including:
Smartwatches
iPads
Kindles
Cameras 
Laptops
Gadget insurance can come in handy if you want your watch fixed and replaced quickly, or if you want to ensure your gadgets are protected while you're abroad.
Add your smartwatch to your home insurance policy
Before you take out an insurance policy for your smartwatch, make sure you look at the cover offered by your home insurance policy first.
Anything worth over £1,000 will need to be named under your policy in order to be covered, but your smartwatch may not be worth this much, so may not need to be declared.
Check that your policy includes cover for gadgets, and make sure to cover your smartwatch when out of the home.
If you don't have accidental damage as part of your home insurance policy, you may want to consider adding this.
Keep a close eye on the cost to determine whether or not it's worth adding it, or if you're better off taking out a policy just for your watch and other gadgets such as laptops, smartphones and tablets. That way, they'll all be covered in the event they're accidentally damaged.
Bear in mind the level of excess on your home insurance policy. It may be too high to make it worth claiming for loss or damage to a smartwatch.
Finally, remember that any claims made against your home insurance policy may push up the cost in the future.
Things to remember
There are a few things to keep in mind before you pay out to protect your watch with insurance.
Don't double up
Make sure that your smartwatch isn't already protect by another product, for example a packaged bank account which includes gadget cover.
While you might be keen to ensure your smartwatch is covered - it was expensive after all - taking out two insurance policies won't help.
As well as costing you twice the amount of money, doubling up on cover can make things more complex in the event you need to claim.
Remember your warranty
When you buy a new smartwatch it'll come with a warranty, which will cover repairs for a number of years.
By Emily Bater