Compare cheap student gadget insurance
Imagine the scenario. It's freshers' week at your new university. You're nicely settled in the halls of residence. You go out for a night out with your mates and you lose your phone.
Key points
Contents cover is designed to cover your belongings inside your home or halls of residence. Gadget insurance will also cover taking your equipment to other places, e.g. the library
You may be able to save money on the cost of your gadget insurance by opting for a bigger excess
If you change a gadget halfway through your insurance term, you need to tell your insurer or it won't be covered
In all the excitement of moving into halls and starting your course, you forgot to get any insurance. According to The Complete University Guide, 29% of students lose their phone at least once.
Most students have at least two, if not three gadgets they use regularly. Gadgets like laptops and mobile phones are as essential as your clothes these days, so
protecting them from loss or damage with a good student gadget insurance policy is a no brainer.
Having an insurance policy means you won't have to find the money to replace your equipment should you lose or damage it.
Many policies also offer a quick turnaround time on replacements too, so you won't be without your beloved iPhone for long.
Which gadgets are included under a policy?
Student gadget insurance protects your portable items both inside and outside your home.
So, if you're in your favourite coffee shop and knock your soya decaf caramel macchiato all over your laptop, your insurance policy has got it covered.
You can get cover for: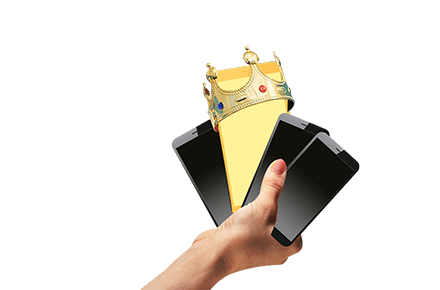 MP3 player
Sat-navs
Kindles and eReaders
What does student gadget insurance cover?
Most insurers will offer different levels of cover depending on the number of
gadgets you need to insure, and the level of cover you want.
A standard policy will usually cover:
Accidental damage
Breakdown
Liquid damage
Cracked screen
Worldwide cover
Accessory cover
You'll pay a bit more for a mid-level policy, and also get cover for:
Unauthorised use
E-wallet cover
Theft
If you want the top of the range model, opt for a premium policy which gives you what's covered in a standard and mid-level policies, plus cover for loss.
Things to watch out for when buying a policy
Did you know...?
Use a UV pen to mark your belongings so they can be returned to you if they're recovered after being stolen
You need to check the terms and conditions of a policy to ensure it gives you the cover you need. Here are a few things to look out for.
Levels of cover
A more basic policy might not offer theft or loss cover, so if you leave your kindle on the bus, you won't be able to make a claim.
You may only be insured during term-time
Some insurers may only cover your gadgets during term-time, so make sure you take your gadgets home with you, or get a policy that covers them all year long.
Forced entry
If, for example your laptop is stolen from your room in the halls of residence, but the door wasn't locked, your claim may not be accepted by your insurer.
Excess levels
An excess is the amount you're expected to contribute towards a claim before an insurer will make a pay-out. There may be different excess levels for different claims, so check the small print to find out what they are.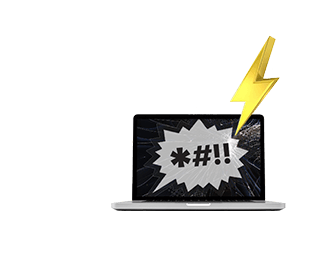 Limitations
An insurance policy will usually have some limitations on it such as:
You must be 16 or over
You must be a UK resident
Gadgets are under a certain age e.g. 36 months old
Insurers won't pay out if you don't provide proof of purchase
Wear and tear, and cosmetic damage isn't covered
Registering your gadgets
When you take out a policy, the insurance company will usually ask which gadgets you want covered under the policy, and list them in the policy schedule.
If your old Windows laptop dies a horrible death halfway through writing an assignment, and you replace it with a shiny new MacBook Air, make sure you let your insurers know, or your new purchase might not be covered.
Is a student gadget insurance policy my only option?
There are a few ways you can protect your gadget stash, although they may not all provide you with adequate protection.
Your parents' home insurance policy
You may be thinking you can save yourself a few quid because your stuff will be covered under your parents' home insurance policy, but this isn't always the case. The policy might not include student cover, or if it does, it might not cover what you need.
Ask your parents to check the terms and conditions to see whether your gadgets are covered while you're living away from home.
Student insurance
You could take out a policy to protect all your belongings, rather than just your gadgets. Again, it's important to ensure a policy will provider cover when you're using them outside your home or halls, and that the policy provides year-round cover, rather than just in term-time.
Uni halls content insurance
Often, halls of residence will give you free basic insurance cover. It's usually very restrictive, and may only cover a limited number of items, when they're in your room.
Top tips for protecting your gadgets
Out of sight, out of mind
Obvious, but valuable advice, pop your gadget somewhere so people can't see it when you're not using it.
Register and track your devices
If your stuff gets stolen, this will help police identify it should they recover it.
You can also track your devices using a tracking app or pre-installed security measures like Find My iPhone/iPad.
Mark up your belongings
Use a UV pen to mark your belongings so they can be returned if they're recovered after being stolen.
Lock doors and windows
You'd be amazed how many claims are refused because there was no forced entry.
By Kath Denton
[SeanSocialShare]