Compare tablet insurance for your fancy new gadget
Key points
A gadget insurance policy could offer the tablet cover you need at a competitive price
Consider checking your home insurance, as you might already be covered
Remember your warranty will offer cover for a number of years in the event your tablet is broken
In the days before tablet computers, the average person had to carry around a bulky laptop.
Today we can watch our favourite Netflix shows, play games to our heart's content and browse Facebook for hours, all while on the go. 
Not only are tablets affordable, they're easy to use and anyone can have a go - from babies to pets to your Nanny Janet.
But what makes them so popular can make them vulnerable - especially if grubby hands and paws get hold of them. So once you buy a tablet, you'll want to think about protecting it with insurance.
Tablet insurance
When buying your tablet from a retailer or online, you may be offered the chance to add insurance to your purchase. While this might seem hassle-free, these policies can be overpriced and offer insufficient cover for your needs.
Ensure you shop around and look at your existing insurance policies before making any commitments. You may find you're already covered under your home insurance, for example.
What does tablet insurance cover?
Insurance should cover you in the event of loss and theft but think about other things like quick replacement, extended warranty and international cover too.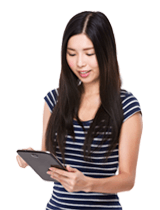 Before committing to tablet insurance, consider when and why you might need it most and check that the policy you're looking at would cover you.
Does it cover broken screens?
Accidental damage cover may not come as standard with a tablet insurance policy but it may be the protection your tech needs the most.
If your tablet screen is cracked then you may be covered, but depending on the policy's excess it might be cheaper to get the screen fixed yourself.
Gadget insurance
There are lots of providers who offer dedicated gadget insurance for your tech items, including:
If you want your tablet to be replaced lickety-split or if you want to cover several tablets belonging to various family members, gadget insurance with cover for multiple devices might be right for you.
Add your tablet to your home insurance policy
Before you take out a tablet insurance policy, make sure you check your home insurance policy details.  
Individual items worth over £1,000 usually need to be declared, as well as detailing how much cover you'd like for personal possessions away from the home.
Your tablet may not be worth over £1,000, so it might not need to be named under your home insurance policy in order to be covered.
Check that your policy includes cover for gadgets and make sure to add your tablet to the contents you would like to be covered outside the home.
There are a few things to consider however, if you're relying on home insurance to protect your tablet.
Do you have accidental damage cover as part of your home insurance policy? The cost of adding this if you don't may not be much more than taking out a separate policy for your gadget, so it's something to consider. That way your other possessions - such as laptops and mobile phones - will also be covered for accidental damage.
Be aware too of the level of excess on your home insurance policy. It may be too high to make it worth claiming for loss or damage to a tablet.
Finally, keep in mind that any claims made against your home insurance policy could push up the cost in the future.
Things to remember
There are a few other things to think about before you pay out for tablet cover.
Don't double up
Check that your tablet isn't already covered by an existing product. For example, your gadgets may be covered by a premium bank account.
Having extra cover for your tablet may seem like a good idea, but doubling up on cover can actually cause more problems than it solves. Apart from costing you money, doubling up on cover can complicate the claims procedure and your insurance could end up costing you more in the future.
Remember your warranty
Finally, don't forget that when you buy your tablet it may come with a warranty. Many retailers offer more than the standard warranty period too - some could be up to five years warranty.
This will cover you in the event your tablet breaks, so don't consider a policy which offers only repairs. 
By Emily Bater
[SeanSocialShare]