Is British Gas the energy supplier for you?
Key points
Switching is easy, your new provider will contact your old one and get all the details ironed out
If you're on a fixed rate keep an eye out for when it ends, you'll be swapped onto a standard tariff which could cost you a lot more money
Capped tariff prices can be less competitive but will provide you with the peace of mind of your bill always being affordable
Don't worry if you change your mind about switching, you have 14 days to think things through with a cooling-off period
In 1792 the lives of people in Britain were forever changed when William Murdoch lit his Cornwall home using gas for the first time. Natural gas was later discovered and all of the UK converted to this healthier alternative to candles.
Where does modern energy supplier British Gas come in to all of this? Well, in 1972 the Gas Act created the British Gas Corporation which lasted for 14 years, until Margaret Thatcher's government privatised the industry. British Gas plc de-merged in 1997, which led to the brand being used as a subsidiary of Centrica. 
In 2004 British Gas created the British Gas Energy Trust,† an independent charity which provides grants and debt advice to give a helping hand to those who need it. 
Types of British Gas tariffs
British Gas provides gas, electricity and home services to people in the UK. A few of its tariffs are explained below.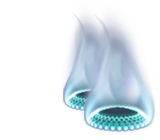 Standard
You'll be charged a unit rate for the energy you use plus a standing charge. This is the most basic type of plan British Gas offers but it's usually the most expensive. 
Variable
These energy tariffs do what they say on the tin - they vary. If the wholesale price of energy rises or falls, your basic energy price may do the same, depending on what type of payment plan you're on. 
Standard tariffs are always variable tariffs and are known as 'standard variable tariffs' (SVTs) – they're what you're moved onto when your fixed rate deal ends.
Capped
Capped or fixed tariffs can be a way to protect yourself from rising energy prices.
A fixed energy rate sets the amount you pay so even if energy prices rise or fall, your rate will stay the same.
Capped tariffs have a limit on the unit price of energy, so if energy rates rise, the unit price will not go above the amount you set.
If the cost goes down, you can benefit from it, unlike a fixed tariff.
Prepayment
A prepaid energy tariff means that you pay for your energy before you use it by topping up a meter.
Dual fuel
This option means all of your energy is provided by British Gas. This can be more convenient to manage your accounts and you might even be offered a yearly discount off your energy bill.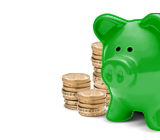 Cost of British Gas tariffs
Your tariff prices will be based on various factors such as:
The type of tariff you're on
Energy consumption
Payment method
Unit rates
Discounts
To avoid any unpleasant surprises, keep an eye on your tariff as things can change. For example, when a fixed tariff ends, you'll be put on a standard tariff which is usually more expensive. 
How to switch your supplier to British Gas
If you're thinking about switching to British Gas, the first thing to do is compare energy prices to find the right deal for you.
Don't just assume it'll be the cheapest though – compare to see if you could save with another 'big six' supplier, or a smaller energy company.
If you do decide on British Gas, don't worry about contacting your current supplier, British Gas will do that for you.
Switching usually takes between three to 21 days and there's a 14 day 'cooling-off' period. 
British Gas customer service
Price isn't everything – if you value quality of service, you'll want to make sure your energy supplier. Ofgem reports that 72% of British Gas customers are satisfied with their electricity supplier service.† 
By Amy Smith