The cost of gas and electricity on caravan sites can be a controversial subject. Find out more about such energy prices and ways you may be able to cut bills.
Key points
Ofgem legislation means that a caravan site owner shouldn't profit from the re-selling of electricity
Static caravans are typically on meters, and the price charged will depend on the deal the site owner has with the electricity supplier
Touring caravans and motorhomes are not typically placed on meters but pay a standing charge per night - which might be costly
Caravan owners should be free to shop around for bottled gas, but the market is small
Campers are generally a hardy bunch, but when it rains energy bills some have been known to question a life lived in the great outdoors.
Caravan owners, in particular, know the icy draught of an unexpectedly high electricity demand, or a gas cylinder count that tots up to more than they imagined.
But there are ways owners can avoid nasty surprises, even in an age when some motorhomes are fitted with more energy-guzzling gadgets than a footballer's mansion.
Controversial caravan energy costs
A trawl through any website chat room, or the comment pages hosted by caravanners, quickly proves that energy costs are a topic as hot as anything thrown on the barbeque.
"Energy prices are often a point of conversation for people with caravans or lodges," said Martin Jones, who owns a static caravan at Hillend Caravan and Camping Park on the Gower peninsula in south Wales.
"They can seem to be higher than those that people pay in their houses and that appears widespread at most sites. Sometimes, though, people don't factor in using energy when they dream of a holiday place.
"So, they pay tens of thousands of pounds for their caravan, thousands more for their ground rent and fees, and then get angry when they're hit with an electricity bill, however much it might be."
Ofgem control of prices
The law, though, means that it's unlikely people are simply being overcharged on their energy bills.
Legislation overseen by Ofgem means that a site owner shouldn't profit from the re-selling of electricity.
There's a maximum re-sale price, which is the same price as that paid by the person re-selling it - in this case, the site owner. This includes the standing charge. The owner can't legally charge more than this maximum re-sale price.
The situation is different for camping gas bottles. Here, there are no specific restrictions on the re-sale price, although park owners are expected to be transparent in how they arrive at their pricing.
Why might caravan owners complain about energy prices?
Despite the protection of the law, caravan owners often feel they're being brought to the boil by energy costs. This could well be for two reasons - both of which may not apply to their household energy consumption.
Firstly, their bills for the caravan might not be metered. Even if they are, they may only receive an annual bill, instead of one every three months.
People would be more aware of their electricity use if we had metered pitches
Ian Hewlett, Camping and Caravanning Club
Secondly, there's little scope for switching provider. Electricity has to be routed through the park's own supplier, while the market for gas cylinders is a narrow one.
Touring caravans on unmetered pitches
Most large parks in the UK cater for both touring and static caravans. A tourer can be anything from a small pull-along caravan for two people, to a large six-berth motorhome.
For tourers, there are generally no meters. You just pay a nightly rate, hook up, and use as much or as little electricity as you wish. But the systems are designed for moderate rather than excessive use and if it's overloaded then it simply trips out.
"People would be more aware of their electricity use if we had metered pitches," said Ian Hewlett of the Camping and Caravanning Club.
"The caravans and motorhomes are getting more efficient, but the psychology is that if people have paid their extra £5-a-night for the hook-up, then they tend to max-out on their consumption. It's human nature, I suppose. People try to get their money's worth.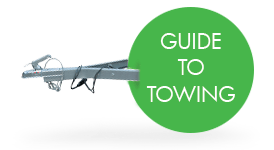 "Although the manufacturers are making the caravan more efficient, the psychology of the end user isn't the same."
Metered static caravans
Static caravans on the bigger sites tend to be metered, which means owners are paying for their actual usage.
Bourne Leisure own 39 holiday parks across the UK, servicing around 24,000 static caravan owners. Each has its own meter.
Scott Armstrong, Bourne Leisure's head of energy and sustainability, says that because the company buys electricity on the forward market at a commercial tariff, it can actually offer cheaper prices for owners than they pay at their main homes.
"Some of our owners recently came to us and asked how we were buying our electricity," he said. "We did a piece of analysis that showed we were able to invoice our clients at around about 30% cheaper than they were paying on their home tariff. We felt that was quite a good deal for people with second holiday homes."
But he concedes that the nature of park life - with one supplier only and no option to switch - makes it impossible for owners to compare prices and swap providers as they might do in their own houses.
"Because we buy for the park and we own all the infrastructure, including all the cables, an individual caravan owner is not able to go out and negotiate his own electricity supply," he said.
"It's not like at home where the distribution company owns all the wires in the ground and lays the cable up to your front door. If you're an owner, buying a caravan on one of our parks, then you have no selection of a supplier for electricity."
With a lack of choice, operators such as Bourne Leisure are trying to respond to caravan owners' other gripe - that bills are infrequent and there's little opportunity to adjust their usage.
They are trialling smart metering, which allows owners to have monthly bills and even go online to view their daily electricity consumption. In that way, owners can have a clearer view of where their money is going and, perhaps, make savings.
"It's incumbent on the individual to manage his usage - to make sure that if he or she is not there in the caravan, the only thing on is the fridge," said Scott Armstrong.
Bottled gas on caravan sites
For gas, seeing how much you have used is not so much of a problem and most sites don't prevent campers and caravanners from bringing their own canisters onto a site, if they can be found cheaper elsewhere.
There's no physical infrastructure to restrict choice of supply, although Ian Hewlett of the Camping and Caravanning Club notes: "The biggest bugbear for the average camper using gas is that Calor dominate the market. It's not a closed market, although one brand is dominant."
As for comparing gas prices to electricity on site, then he argues: "If you used a typical gas cylinder of 6kg to try and keep warm in winter and heat your water - around £20 a refill - then you'd consume one of those every two to three days.
"So, a £3 levy on a pitch for electricity starts to look cheap, relative to that gas consumption."
By Graham Thomas