Guide to Economy 7 meters and tariffs
Economy 7 has been an option for the UK's domestic energy customers since its launch in 1978 and, although its popularity is on the decline, there are still millions of people using it.
In March 2016 the Competition and Markets Authority (CMA) estimated that there were 3.3 million Economy 7 meters in the UK, comprising the vast majority of the four million restricted meters that made up 17% of all customer accounts.
If you want to be placed on an Economy 7 tariff you'll need to have a particular sort of energy meter installed that measures electricity usage based on two separate prices, an on-peak price and an off-peak price.
The off-peak price applies for seven hours of the night - which is where the '7' in the name comes from - and the on-peak price applies to the other 17 hours of the day.
Off-peak hours vary between suppliers, but the seven hours generally fall somewhere between 11pm and 8am, and the time is likely to change when the clocks go forward or back.
While the long-term trend would seem to point to the phasing out of Economy 7, many of its more positive features could be highlighted by the introduction of smart meters, which are themselves likely to lead to more sophisticated time-of-use tariffs.
Switching Economy 7 tariffs and suppliers
If you're on an Economy 7 tariff your bill will show that you pay electricity at two different rates, and you'll also see that the Meter Point Access Number (MPAN) on the bill starts with 02.
Being on an Economy 7 tariff certainly doesn't mean you can rely on getting cheap energy, though; as with any other sort of electricity supply the key to finding the right deal tends to be shopping around and switching.
If you enter the quotes process above you'll be asked whether you have Economy 7 and - if you say yes - your results will show you alternative Economy 7 tariffs and suppliers.
In order to calculate any estimated saving should you decide to switch, we use the national average percentage of energy used at night, 55%.
Switching away from an Economy 7 meter
If you have an Economy 7 meter but you've decided that it isn't right for you, the first step to changing it is to speak to your energy supplier.
Top tip
Tenants who want to change their energy meter should first speak to their landlord
Some suppliers may offer standard, non-Economy 7 tariffs through an Economy 7 meter. If your supplier offers this, make sure you're aware of the price you're paying for such a tariff as it may be one of the more expensive ones on the market.
There are also likely to be options for having a new, standard meter installed; you may have to pay for this, but it's also possible that the choice of tariffs and suppliers you then have could make the switching cost worthwhile.
Something to consider before agreeing to such a change of meter is the ongoing roll-out of smart meters, which your supplier may install for free.
Things will also be more complicated if you're a tenant as you're likely to need your landlord's permission before changing energy meter - read more in our guide to energy switching for tenants.
Switching to an Economy 7 meter
If you're looking to switch to an Economy 7 meter, you should again consider that you may have to pay for it and that tenants are likely to need their landlord's permission. What's more, you should think carefully about whether this is the right choice for you.
Customers with an electric storage heater and a hot water tank are typically amongst those most likely to benefit from Economy 7
Although Economy 7 tariffs were originally marketed as a money-saving option, the price you pay will depend on when and how you use your electricity.
It's possible that Economy 7 will cost you more than another sort of tariff, notably because the on-peak rate can be significantly more expensive than that found on other electricity tariffs.
If you're not disciplined about using most of your electricity at the cheaper time, this could cause your bills to quickly mount up.
Bear in mind that a large proportion of a domestic energy bill is typically taken up by heating the home and its water. Customers who do this with an electric storage heater and who have a hot water tank are typically among those most likely to benefit from Economy 7.
Before switching to an Economy 7 meter, also remember that there are additional complicating factors to consider when it comes to shopping around and switching - something that's generally acknowledged to be key to cutting the cost of energy bills.
Because Economy 7 is only for electricity it can make it difficult to compare the cost of dual fuel tariffs.
There are also likely to be fewer and fewer options for switching in the future as the number of suppliers supporting Economy 7 drops, making the market less competitive.
Should you then want to switch back to a standard meter, you'll again be faced with the problem of getting the meter replaced, perhaps at a cost.
Economy 10 tariffs
Economy 10 tariffs are similar in concept to Economy 7, but pricing is based on three different levels of pricing rather than two.
While this may seem more complicated, it also means that cheaper electricity rates can be made available at certain times of the day, as well as at night.
As the name suggests, Economy 10 provides 10 daily hours of electricity charged at the off-peak rate, the other 14 hours charged at the on-peak rate.
The actual off-peak hours are decided by the local distribution network operator (not the supplier), but are typically split between night, afternoon and evening, allowing a house to warm back up and hot water to be topped up at cheaper prices at various points throughout the day.
As with Economy 7, the off-peak hours may change when the clocks change, although some metering systems avoid this by using a radio teleswitch, which is controlled by the supplier.
Economy 10 is less common than Economy 7 and you may struggle to find options for switching tariffs and/or suppliers using online comparison services
Most of the same advantages and disadvantages that apply to Economy 7 also apply to Economy 10.
While some people may find that they can save on their bills using Economy 10, others will pay more on such a tariff, there are meter restrictions and there's a smaller choice of suppliers and tariffs.
Economy 10 is less common than Economy 7 and you may struggle to find options for switching tariffs and/or suppliers using online comparison services.
Gocompare.com DOES NOT offer a switching service for Economy 10 tariffs. If you're thinking of moving away from an Economy 10 meter, you could use our comparison service to estimate what you could be paying on a standard meter, giving you a better indication of whether it's worth thinking about changing your meter.
CMA reform of Economy 7 and Economy 10 market
As part of its March 2016 provisional decisions for the reform of the UK's energy market, the CMA addressed some specific areas that related to Economy 7 and Economy 10 customers.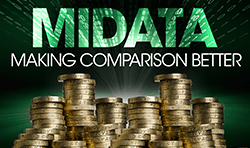 It said that all energy suppliers with more than 50,000 domestic customers should make their single-rate electricity tariffs available to all customers on restricted meters, regardless of whether they replace their meter or not.
This would mean that all Economy 7 and Economy 10 customers could switch to a regular electricity tariff without the need to change the meter, an option that may prove of particular benefit to tenants.
In addition, the CMA looked at the government's midata initiative, a scheme that aims to provide better information and protection for consumers.
It recommended that participation in midata should be compulsory for all gas and electricity suppliers and that the scope of the scheme should be widened to include customers on Economy 7 and other time-of-use tariffs.
By Sean Davies