Compare EDF energy tariffs for your gas and electricity
Want to know more about EDF's energy tariffs? Read on to find out more about the supplier and how to switch your gas and electricity.
Key points
Consider reading customer reviews - if other people are happy with EDF's service, chances are you will be too
You can switch without contacting your current provider - your new provider will sort it all out for you
If you have a change of heart there's no need to worry with a 14 day cooling off period
EDF Energy is a supplier that sells gas and electricity to customers in the UK.
EDF Energy also produces electricity, running power plants across the country including Hinkley Point.
They're the UK's largest producer of low-carbon electricity. 
EDF is one of the 'big six' energy suppliers in the UK and scores well for customer satisfaction. 
Rugby fans with long memories may remember the EDF Energy Cup. This is what the Anglo-Welsh Cup was known as from 2006 to 2009. 
Otherwise you might know EDF Energy from its adverts featuring Zingy, the bouncy orange thing that bops about to Philip Oakey and Donna Summer.
And if you're wondering, EDF stands for Electricite de France, as the French state owns the company.
Which types of energy tariff do EDF offer?
There are a range of fixed and variable EDF Energy tariffs available to you.
Whether you have a prepaid meter or standard meter, EDF Energy has a range of options for your electricity and gas needs.
Standard tariff
EDF Energy's standard tariff is a variable rate.
It's required to inform you if the price per unit is set to increase.
This means you can shop around and switch to a cheaper tariff in plenty of time and there are no exit fees whenever you do decide to switch.
However, standard variable tariffs do tend to be some of the most expensive options offered by energy companies.
Fixed tariffs
EDF Energy offers a range of fixed tariffs to help you plan and budget.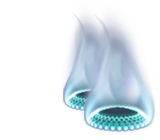 Packages may include: 
Heating and boiler cover and insurance
Online only (paperless) options
Saver tariffs that use a smart meter
Even ones that allow you to control your heating via an Amazon Alexa smart speaker 
Prepayment tariffs
If you have a prepayment meter, EDF Energy offers two ways to pay for your electricity.
Their standard tariff is variable, which means your bill can go up and down.
Otherwise they have a fixed price scheme too.
Although if you're on a prepaid meter, you may want to think about asking your energy provider if you can switch to a different type of meter as they can be more expensive.
Dual fuel tariffs
All EDF tariffs are available as dual fuel, providing both gas and electricity to your home if requested. 
How much do EDF Energy tariffs cost?
You can use a price comparison site to find the EDF tariffs relevant to you and compare prices to find the cheapest option easily.
However, it's worth checking out the other deals on the market as you could be saving money with a different supplier. 
How much you'll be charged for energy by EDF will depend completely on your energy usage.
For instance, a family of four would generally have a larger bill than someone who lives by themselves.  
Finally, do you qualify for the Warm Home Discount scheme?
If you do, you could get a one-off rebate of up to £140 on your electricity bill.
EDF Energy review: how is the customer service?
According to a November 2017 Ofgem customer satisfaction survey of EDF Energy electricity customers:†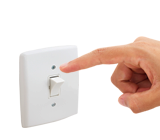 76% were satisfied with supplier service 
74% were satisfied with understandable bills 
75% were satisfied with ease of contacting supplier 
41% would recommend the supplier 
38% would agree that the supplier values its customers 
These are the top scores among the 'big six' electricity suppliers in the UK for satisfaction in this survey.
However don't disregard smaller energy suppliers who regularly rank well in customer reviews.   
EDF Energy only uses UK-based call centres and offer a 14-day cooling off period.
How green is EDF Energy?
While EDF don't offer a green tariff as such, many of its tariffs promise to use low-carbon electricity generation.
How do I switch gas and electricity supplier to EDF Energy?
As of June 2016, EDF offers the Energy Switch Guarantee.
What this means is that EDF will take responsibility for the switch of your account from your current energy provider. 
You won't have to contact your old supplier, EDF will do that for you.
Ofgem says that switches can take up to 21 days (including a 14 day cooling-off period).
Yet it usually takes around 17 days. EDF will confirm the date you'll switch over to it.
By Sam Easterbrook