Guide to green energy tariffs
Key points
Definitions and environmental benefits of green tariffs vary enormously, but Ofgem has attempted to bring more transparency to the market
Green options may be a little more expensive, but some customers could save money
Compare just green tariffs, or green options alongside others, and view a breakdown of the product features
Green energy has become a popular option for many householders.
There are a number of dedicated green energy suppliers and other, more mainstream providers also offer such options.
But what is a green energy tariff, and how does it differ from a standard gas and electricity deal?
A green energy tariff is one which is believed to have a positive impact on the environment.
A number of different types of green tariff are on the market, which can make things confusing, but the energy regulator Ofgem is working to increase the transparency of such deals.
How do I switch to a green energy tariff?
Enter our simple-to-use quotes service above and, when you get to the results page, you'll be able to filter according to tariff type.
Need more information?
If you so desire, you can choose to just see the green options.
Take a look at the product details and should you want to proceed, you have the option to switch or review the tariff more carefully.
What types of green energy tariffs are there?
Many customers want a tariff under which the energy supplied to their home comes from renewable sources, which are deemed to be less harmful to the environment than fossil fuels.
Renewable energy is energy created from natural elements such as wind, the earth and the sun – resources which are naturally replenished, or renewed.
In some cases the energy firm will supply your home with 100% renewable energy while, under certain tariffs, they'll supply a mix of renewable and non-renewable energy.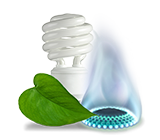 Suppliers must disclose the fuel mix so customers know how much green energy they're getting.
Some customers sign up to a tariff where the energy supplied to a home isn't from renewable sources but the supplier matches every unit of energy purchased with a unit of 100% renewable energy, which it puts back into the national network.
Another type of green energy tariff is where the customer pays a premium and the supplier makes a donation to a 'clean' energy project.
Often, green energy schemes take place in developing countries, helping communities install affordable and sustainable energy to boost agriculture and business.
Here in the UK, energy firms can also make a donation to schools and community centres for every customer who remains on a green tariff for an agreed period, such as a year.
The donations fund technology such as solar panels, allowing the school or group to generate renewable energy.
A green energy tariff could also include energy-efficiency measures such as loft or cavity wall insulation.
Under these kinds of tariffs, the energy firm will advise the customer on how to make their home more energy efficient, and might provide a free energy-saving device such as a water-saving shower adapter or an eco-kettle.
Are there any drawbacks to green energy tariffs?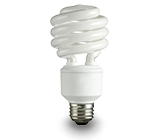 Green options may prove a little more expensive than other tariffs, due to the investment the energy firms put into sustainable projects and renewable technology. However, that's not to say that your tariff will definitely cost more.
As always, the quote will depend on your own circumstances and some customers may even find themselves paying less - while helping the planet at the same time.
Are green energy tariffs regulated?
In 2010, following guidelines by energy regulator Ofgem, the Green Energy Supply Certification Scheme was introduced to give customers confidence that their tariff has a beneficial impact on the environment.
One criticism of the system, however, is that not all smaller energy providers pay for certification, and so tariffs might be environmentally friendly even if they're not approved by the scheme.
Ofgem investigation into green tariffs
Did you know...?
Ofgem says suppliers should show that environmental benefits happen because consumers chose a tariff and not solely due to subsidies or supplier obligations
In June 2014, Ofgem announced† that it was taking a closer look at the market for green energy tariffs and, after consultation, its changes came into effect in 2015.
The regulator had voluntary green supply guidelines† in place since 2009, but in 2014 claimed that "an increasing number of tariffs that make environmental claims are uncertified, leaving the majority of consumers unable to distinguish between those tariffs with and without environmental benefits".
The resultant changes were part of Ofgem's mission to empower energy consumers, and were intended to bring to the green tariff market:
Transparency
Ofgem asks suppliers to state clearly if a green tariff doesn't offer any environmental benefit other than those that consumers already pay for through costs embedded in their energy bill or through taxation.
This includes the supplier publishing an annual report showing how it is providing environmental benefits, or being clear to consumers if it isn't.
Connection between green choice and environmental benefits
See also:
Suppliers need to show that environmental benefits happen because consumers chose a tariff and not solely due to subsidies or supplier obligations.
Ofgem says that this requirement allows suppliers the flexibility and opportunities to innovate, as well as protecting consumers.
Evidence of supply
Suppliers must have evidence that verifies where the electricity supplied in a tariff comes from.
This means that it must show it has enough Renewable Energy Guarantees of Origin certificates and has retired any other certificates for the same products.
By Sean Davies
[SeanSocialShare]