Npower to the people
Find out more about 'big six' supplier Npower and compare prices to save money on gas and electricity
Key points
Npower is one of the 'big six' energy suppliers
The supplier announced plans to merge with SSE in 2017, which would make it the largest UK energy supplier
You should compare prices on gas and electricity before committing to Npower to find out whether it's right for you
Npower is one of the 'big six' energy suppliers in the UK. 
Npower states that it provides electricity and gas to millions of UK customers.
Npower announced a merger with SSE in November 2017, but the Government may block the move. It remains to be seen what this means for customers.
And in case you're wondering, Npower started as National Power, so that's where the N comes from!
Npower tariffs: What does it offer?
Npower offers a range of fixed or flexible rates energy tariffs: 
Standard tariff 
Npower's standard energy tariff is a variable rate. This means the price could go up or down.
But there's a discount if you decide to get both your gas and electricity from Npower.
Prepayment tariffs
Npower offers fixed rate and variable rate tariffs if you have a prepayment meter. 
Fixed tariffs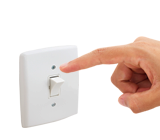 There are a wide range of fixed tariffs available from Npower depending on how long you wish to lock in to a set price.
The advantage of a fixed price Npower tariff is that you'll know exactly what you'll be paying for energy, making budgeting easier.
Just be aware that there might be exit fees for leaving fixed tariffs early.
Dual fuel tariffs
All tariffs from Npower are available as Npower dual fuel tariffs.
They usually come with a discount if you get both gas and electricity from them, regardless of what type of contract you go for.
How much will Npower gas and electricity cost me?
You can use a price comparison site to find the Npower tariffs relevant to you and compare prices to find the cheapest option easily.
How much you'll be charged by Npower will depend completely on your energy usage.
For instance, a family of four would generally have a larger bill than someone who lives by themself.
One thing to note is the Npower Energy Fund. This fund is available to customers experiencing hardship or struggling to pay their energy bill, you can apply for this financial help online.
Another thing to bear in mind is that if you choose a fixed tariff then Npower may switch you to its standard variable tariff at the end of the agreed time.
Npower is required to let you know before this happens, which is the perfect time to shop around and see if you can get a better deal elsewhere.
Finally do you qualify for the Warm House Discount scheme?
If you do, you could get a one-off rebate on your electricity bill, as Npower is part of the scheme.
Npower reviews: How's its customer service?
This is where it can get a little sticky for Npower. Back in December, 2015, the energy regulator Ofgem  ordered the supplier to pay £26m for failing to treat customers fairly.
According to a November, 2017 Ofgem survey of Npower energy electricity customers: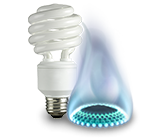 62% were satisfied with supplier service
67% were satisfied with understandable bills
63% were satisfied with ease of contacting supplier
28% would recommend supplier
26% agree that the supplier values its customers
These are among the lower scores of the 'big six' electricity suppliers in the UK for satisfaction.
But things change over time – check out recent reviews before you commit to an energy supplier to make sure they're right for you before you commit.
Also you may want to investigate some of the smaller energy suppliers who regularly rank well for customer service.
How green is Npower?
Npower offers a green energy tariff, which plants a tree in a UK City if you switch to it, as well as matching your usage with energy from renewable sources.
How do I switch gas and electricity supplier to Npower?
First things first, find out whether or not Npower might be the right supplier for you by comparing gas and electricity prices online.
Npower participates in the Energy Switch Guarantee scheme.†
This means it'll take responsibility for the switch of your account from your current energy provider, so you won't have to contact your old supplier, as Npower will sort it all out.
Ofgem says that switches can take up to 21 days (plus a 14 day 'cooling-off period').
Yet it usually takes around 17 days and Npower will confirm the date you'll switch over to it.
By Sam Easterbrook