Are you overpaying your gas and electricity bills? Check your direct debits or you may be giving your utility company a free loan.
Key points
Overpayments build up if direct debits are set at too high a level
Regularly submitting your meter readings is the key to avoiding this
Energy firms typically review direct debit levels twice a year
Your supplier is obliged to give you a refund if you request it, provided you have given up-to-date meter readings
Research commissioned by Gocompare.com suggests that 61% of UK homeowners have a positive balance on their gas and electricity bills, leaving utility companies an estimated £980m in credit from overpaid bills.[1]
Of those in credit in the survey, the average amount they were owed was £95, while 25% had a credit balance of £100 or more.
Such overpayments arise when direct debits are set at too high a level, and all-too-often there are delays in energy companies returning the credit to customers.
Gocompare.com's survey found that, of those who had overpaid:
Just 19% had asked their supplier to reduce their direct debit
Only 13% had asked for a refund
40% said they leave overpayments sort themselves out over time
24% said their supplier had refunded them without being asked to
How can I avoid overpaying?
Regularly checking your energy meters and supplying accurate readings to your utilities company is the key to ensuring you're paying the right amount for your bills.
In the coming years the government plans to roll out smart meters across the UK, something that should ensure accurate readings and save you the hassle of checking yourself.
If you don't have a smart meter, though, an energy monitor can help you track the amount of fuel you're using.
It might be worth your while thinking about your other regular outgoings, too - are you overpaying by direct debit on your home phone bill, for example?
A small overpayment at the end of the summer months can be useful to offset higher energy usage and bills for the winter
Tom Lewis, Gocompare.com
Changes in the industry
In February 2014, certain energy companies began implementing plans to give refunds to direct debit customers in credit, subject to certain conditions, such as an up-to-date meter reading being supplied.
Even as such practice becomes more common in the industry, though, it's still worth your while following the guidance on avoiding overpaying.
Why keep credit in your energy supplier's coffers, even if it's only for a few months?
Expert opinion
"Direct debit payments are a quick and easy way to pay your utility bills," said Gocompare.com's Tom Lewis.
"They help smooth out seasonal variations in energy usage by spreading payments equally over the year, and customers paying by this method can usually benefit from a discounted rate.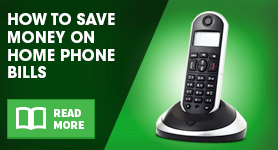 "Energy companies calculate direct debit bills following an estimate of a customer's annual energy consumption, which is then usually charged monthly in 12 equal payments.
"While a small overpayment at the end of the summer months can be useful to offset higher energy usage and bills for the winter, if the estimated usage has been set too high a large surplus can quickly build up.
"Typically, energy companies review direct debit accounts twice a year and make any adjustments to the monthly payments accordingly.
"Where accounts are found to be £5 in credit at the review date, most of the big six energy companies give customers an automatic refund - provided the calculations are based on an actual meter reading.
"Energy companies are also obliged to refund overpayments whenever customers request them to.
"So if at any time you find that you have a surplus on your energy bills you can contact your supplier to ask for it to be repaid to you, but, again, you'll need to provide an up-to-date meter reading."
By Sean Davies