Guide to prepayment energy meters and tariffs
Key points
Customers on prepayment meters typically pay more for energy than those on credit meters and face more restricted options when shopping around
Depending on your circumstances, it may be possible to switch from a prepayment to a credit meter
Even if you can't switch to a credit meter, it's possible to shop around for the right prepayment tariff which should help you cut the cost of your energy bill
It seems that gas and electricity customers on prepayment meters have been getting something of a raw deal on their energy bills and supply for some time.
Rather than paying by direct debit or on receipt of a bill, customers on prepayment meters have their energy supplied on a 'pay-as-you-go' basis.
Payment is by a token, key or smartcard which can be topped up with credit at local convenience stores and post offices displaying the PayPoint sign; some firms may allow you to pay at your convenience through an app or a smart meter.
If your prepayment runs out, your energy supply is stopped until you've topped up your credit.
Aside from the inconvenience involved, such meters and tariffs typically leave customers paying more than they would with other options. To make matters worse, those on such meters are often the most vulnerable customers who may have been placed on a prepaid meter because of credit problems in the past.
In its provisional decisions into the reform of the energy market in March 2016, the Competition and Markets Authority (CMA) said that the four million households on such meters were typically paying £300 more a year for their energy than other customers.
Things could be getting better for such people, though. They're expected to benefit from the introduction of smart meters by 2020 and, in the meantime, the CMA proposed in March 2016 a temporary safeguard price control to protect customers on prepayment meters, reducing their bills by a total of £300m a year.
Saving money if you're on a prepayment meter
While choices for prepaid customers are more restricted, remember that there are options to consider.
It may be possible to contact your supplier to change to a different sort of meter, although this may be difficult depending on your circumstances and/or if you're a tenant.
Even if you're stuck with a prepayment meter for the time being, you should still think about shopping around for energy, with options to change your tariff and, perhaps, your supplier.
Need more information?
The CMA said that, in the second quarter of 2015, prepayment customers who switched could typically have seen savings of between £70 and £120, depending on the customer's supplier.
This was significantly less than the savings that could be enjoyed by customers on other sorts of meters who switched, but it should certainly be considered.
When you enter the quotes process, you'll be asked how you pay for your energy and one of the options you see will be for prepayment meters.
If you select this, the switching options you see on your results screen will be suitable for prepayment customers. Although your choices may be fewer than if you had another sort of meter, you should still have a variety of options that could save you money.
It's also worth keeping an eye out for collective switching deals, and reading our other top tips for saving on energy bills.
Why are people put on prepayment meters?
Prepayment meters are typically installed when the customer in the property at the time of installation has had a poor payment history; as the meter requires the customer to pay up front for their energy, the supplier gains protection.
The CMA says that the proportion of customers on prepaid meters increased steadily from 7% in 1996 to 16% in 2016. Many of the customers will have had no choice in the decision to switch to prepayment, and there have been numerous reports of forcibly installed meters.†
In other instances, though, the decision to install a prepayment meter will have been taken by the property owner.
This is often likely to have been a landlord, meaning that this type of meter is often found in shared accommodation, including student accommodation; prepayment gives the landlord a guarantee that his or her tenants won't depart with unpaid energy bills.
Landlords aside, some people may find a prepayment meter helps them with their budgeting and to avoid overspending on a credit energy meter.
This may be a valid option for choosing prepayment, but remember it's then likely that you'll be paying more than you need to for the gas and electricity that you do use.
Can I switch from a prepayment to a credit meter?
Whether you can switch from a prepayment to a credit meter will entirely depend on your circumstances, but it may be a relatively simple process.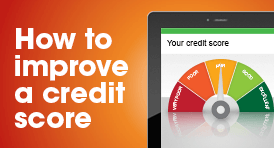 Homeowners on prepayment meters
If you're the homeowner, contact your energy supplier to see if it's possible to switch; a part of the decision will be based on your credit history as the supplier will run a credit check to make sure you can keep up with repayments.
Should you pass this stage, the supplier will arrange for an engineer to install the replacement meter. In some, but not all, instances you may have to pay a fee for this; you may want to try challenging this.
Also remember that you could be able to make back more in energy savings than you pay for an installation - the crucial point is to remember to shop around for energy prices after the switch to a credit meter has been made.
Tenants on prepayment meters
If you're a tenant, switching from a prepayment to a credit meter may be a more tricky process.
The first step in this situation is to contact your landlord. Even if the landlord says no, remember that it's still possible to switch to another prepayment energy tariff and, perhaps, a different supplier. Read more in our article on energy switching for tenants.
Why are prepayment tariffs more expensive?
There are a number of reasons why prepayment customers pay more for their energy, but much of it comes down to a lack of competition in the market.
The CMA noted that nearly all prepayment customers are on standard variable tariffs, which are likely to be among the most expensive available; this problem isn't helped by regulation that stipulates that only a limited number of energy 'tariff slots' are available, and suppliers don't prioritise prepayment when looking to fill these slots.
For customers on prepayment meters, a group which contains some of the most vulnerable customers, options are far more limited
Roger Witcomb, CMA
Small energy firms have played a part in weakening the stranglehold on the energy market that has traditionally been held by the 'big six' suppliers, but prepayment customers haven't generally been the target area for these challenger suppliers.
The CMA says that this has been due to "actual and perceived higher costs to engage with, and acquire, these customers compared with other customers, and the low prospect of successfully completing the switch of indebted customers (who represent about 15% of prepayment customers)".
Delivery costs from the supplier to prepay customers is higher than with other types of meter but, even so, the CMA found that "the cheapest tariffs that are offered by suppliers to prepayment customers are significantly higher than the cheapest tariffs in the direct debit segments".
As of 1 March, 2016, the CMA estimated the differences between the cheapest prepayment and direct debit tariffs as between £260 and £330, depending on the region; its estimate of the cost differential between the two payment methods was £54.
Why don't more prepayment customers switch energy supplier?
The switching message is seen as key to the reform of the market and prepayment customers are perceived to be less engaged with it than those who pay by direct debit, meaning they are less likely to switch.
The CMA claimed that there were three key reasons for this lack of engagement. Firstly, these customers faced restrictions accessing switching information, for reasons that included low levels of internet access and a distrust of price comparison websites.
Secondly, there was a high proportion of individuals in this group of customers with low levels of income; with low levels of education; living in social rented housing; with a disability. These are demographic characteristics that the CMA found to be associated with low levels of engagement in the energy market.
Finally, confusion over the right to switch - and the lower levels of savings to be made when this is actually done - discouraged prepayment customers from engaging with the switching message.
Comment from the CMA
"For customers on prepayment meters, a group which contains some of the most vulnerable customers, options are far more limited [than for those on other types of meter]," said Roger Witcomb, chairman of the CMA's energy market investigation, in March 2016.
"It's more difficult for their suppliers to compete, more difficult for such customers to switch, and they have far fewer tariff choices. Energy is both an essential and expensive item for many of these four million households, whose cheapest tariffs are around £300 more expensive than for other customers.
"That's why we're proposing a transitional price control for them which will remain in place until 2020, by which time they too will be able to benefit from our measures, and from other future developments like the roll-out of smart meters."
By Sean Davies