Tips on how to reduce your energy usage and save money on your utilities bills.
Expensive energy bills affect everyone, and thinking about your utilities can be one of the most effective ways of saving on household expenditure.
Using a comparison site to weigh up different energy suppliers and price plans is perhaps the simplest and most valuable first step.
It's important to consider all options, and if you use Gocompare.com you can review tariffs from all UK gas and electricity suppliers.
This means that you'll see the choices from small firms alongside those of the much-criticised 'big six' energy companies.
You should also look out for collective energy-switching schemes - by registering to join one of these you can take advantage of the community's group bargaining power which it uses to negotiate deals with energy suppliers. The tariffs on offer can be cheaper than those available to the wider market.
When you select your gas and/or electricity supplier(s), choosing the following options are also likely to qualify you for discounts:
Paying by direct debit
Using an online price plan
Historically, the guidance also used to be to choose a dual fuel tariff rather than getting your energy from separate gas and electricity suppliers, as firms offer discounts for sourcing both utilities through them.
However, complex pricing plans and the rise of suppliers specialising in just gas or just electricity means that this is not now necessarily the case - you may find that sourcing your gas and electric separately will prove the cheaper option.
There's little doubt that a dual fuel plan is the more convenient option, though, as you'll only have one supplier to deal with.
There are a number of other measures you can take to save money, but the first step is to look at your energy consumption and to see if there are ways of reducing it - something that will also help the environment.
There are simple but effective ways to cut your consumption and - while some of them may involve initial outlay for long-term gain - others needn't cost a thing.
Energy-savings advice
Easy wins when energy saving
Turn it off!
Switch off lights when the room is not in use
Switch appliances off rather than leaving them on stand-by when not in use
Be aware of your bills
Look after the basics
Draught-proof windows, doors and loft-access points, and consider measures such as 'brush' barriers for letterboxes, pet flaps and keyholes
Replace traditional light bulbs with energy-saving versions
If your shower takes water direct from a boiler or hot water tank (ie it's not an electric shower), consider installing an eco shower head
Close the doors on unused, unheated rooms to prevent cold air from circulating
If you have wooden floors, rugs can help reduce heat loss. Use filling to close gaps in flooring and skirting boards
Windows and patio doors
Open curtains, blinds and shades in the daytime to make the most of natural sunlight, close them at dusk to retain heat
Thick curtains, especially those with thermal linings, can make a difference
Chimneys
If your fireplace is only decorative then consider closing it off with a chimney balloon to prevent draughts
Heating
Turn radiators off in rooms that are not in regular use, or turn them to a low setting
Use the timing on your heating sensibly - you don't need it on all day if you're not in
Turn back your heating thermostat and put on extra clothes
Bleeding your radiators can get rid of air bubbles that cause inefficiency
A shelf placed above a radiator can help direct heat - particularly valuable when a window is above the radiator
Try to keep the front of your radiator clear of furniture and other heat-absorbers
Putting heat-reflective tin foil behind radiators can help keep heat inside the house, and you could consider investing in a radiator booster (note that opinion is divided on the effectiveness of boosters)
Fit a tank jacket around your hot water cylinder if it doesn't already have one
Lag any exposed pipework around the boiler and the hot water cylinder
In the kitchen
Put lids on saucepans when cooking, enabling you to turn down the heat
Don't fill your kettle to the top - boil the water you need
Regularly defrosting your freezer will improve its efficiency
Full fridges and freezers work more efficiently than empty ones - if food stocks are low, think about putting some water-filled containers in there
Keep the back of fridges and freezers ventilated and dust free and replace any damaged seals
Keep fridges and freezers away from sources of heat like boilers and ovens, and out of direct sunlight
Laundry
Wash clothes at low temperatures
Dry laundry on a maiden or washing line rather than in a drier
Seek out assistance
There are multiple grants and other sources of support available for those who are struggling with their gas and electricity costs.
Read more in our article on help with fuel bills, or follow the links on this page to external sources of support including the government website, the Energy Savings Trust and Citizens Advice.
Short-term pain, long-term gain
Other energy-saving measures may mean you have to fork out extra cash up front, but that you'll see the benefits of reduced gas and electricity use as the months and years go by.
One of the biggest choices facing homeowners is whether to replace their old boiler with a new, energy efficient one
Only you will be able to decide if the financial calculation is worth it, and how much the environmental benefits mean to you.
Smart meters and energy monitors
The clever way to make the outlay and benefit calculation may be to move over to a smart meter, a plan that the government hopes to implement for all UK households in the coming years.
Such meters will feed back your energy use to your utility company on at least a daily basis, allowing for more accurate calculation of bills and direct debits. The bill payer is given a handheld display unit that supplies details of their energy usage and the cost of the fuel used.
There have been questions raised about whether the savings offered by smart meters will justify the outlay, but even without them householders can use an energy monitor to accurately determine their fuel use and identify potential savings.
The monitors should be reasonably priced, and may even be available for free from your utility company or local council.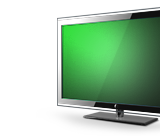 Upgrade appliances
When your old appliances wear out or you go for an upgrade, consider the energy efficiency of the new model.
This can apply to fridges, freezers, dishwashers, washing machines... almost anything. Did you know, for example, that modern flat-screen TVs are more energy efficient than old analogue models?
Fridges and freezers that were manufactured before the year 2000 may be particularly inefficient, so think about changing them. If you're renting, ask your landlord.
Carpets
Wooden floors are fashionable and many people have invested a lot in them. The reality is, though, that carpets are better at keeping heat inside your home.
Insulation
Improving insulation in loft spaces and in cavity walls can make a huge difference. Bear in mind that even if you already have some insulation it may be worth increasing the amount.
Energy firms have received government funding to improve the energy efficiency of homes, and it's possible that you may be able to get insulation for free.
Boilers
One of the biggest choices facing homeowners is whether to replace their old boiler with a new, energy efficient one.
The initial outlay can cost thousands of pounds, but the future savings can also be very significant.
Double glazing and triple glazing
Double-glazed and (increasingly) triple-grazed windows have become more the norm than the exception in modern UK households, but older properties may still have single glazing.
As with investing in a new boiler, the initial expense for double or triple glazing can be significant - but so can the savings.
It's generally felt that if you already have effective double glazing it's not worth upgrading to triple glazing, but if you're changing your windows then triple glazing may be worth considering.
Renewable technologies
If your head's hurting after calculating the outlay and benefit considerations of a new boiler, central heating and windows, you may want to take a break before thinking about some of the renewable technology options out there. Things to consider include: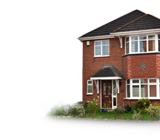 Solar panels
Solar water heating
Wind turbines
Air-source pumps
Ground-source pumps
Wood-fuelled heating
Initial set-up costs can be daunting, but you may find a government incentive scheme† that could help.
Home batteries
An evolution of electric car batteries, home batteries that store solar power and use it to help fuel a home or business are now available.
At the moment such a battery requires a large initial outlay for returns that are initially likely to be small, but that may add up over time. Read more in the May 2015 BBC News story 'Tesla unveils batteries to power homes'.†
Analysis
"Gas and electricity prices are substantial and it's not surprising that householders are looking for effective ways to manage their bills by reducing their energy consumption," said Gocompare.com's Mark Greening.
Switching suppliers isn't as difficult as you might think and the savings can be substantial
Mark Greening, Gocompare.com
"It needn't cost a packet. There are several relatively low-cost things you can do to reduce the amount of energy you burn and to stop heat escaping from your home.
"Replacing old light bulbs with energy efficient ones, insulating the loft and walls of your home and draught-proofing doors and windows, are amongst the lower-cost options which, over a short period time, can have a big impact on the amount of fuel used.
"Another good way to save on your utility bills is to shop around using a comparison site like Gocompare.com to compare the deals currently available and check that you are not paying over the odds for your gas and electricity.
"Switching suppliers isn't as difficult as you might think and the savings can be substantial."
By Sean Davies