Warm up with SSE energy tariffs
Thinking of switching energy provider? Read more about SSE and compare prices to find out if you could save money.
Key points
SSE is one of the 'big six' energy providers
Plans were announced for SSE to merge with Npower, which would make it the largest energy supplier in the UK
You could save money on your energy bills by switching suppliers or tariffs
SSE stands for Scottish and Southern Energy, which has at its foundations the collaborative efforts of the UK gas and electricity industry.
Beginning in 1943 with the Hydro-Electric Development Act, Scotland's access to electricity was dramatically improved.
In 1955, workers set a world tunnelling record for digging through 557 feet of rock in a week as part of the Breadalbane hydro-electric scheme.
The scheme today has seven power stations and the company originally behind it, Scottish Hydro Electric, is a part of modern-day SSE.
Since then, the demand for power has grown and in 1998, Scottish Hydro Electric and Southern Electric merged and formed SSE (formerly Scottish and Southern Energy).
The company's main aim is to "supply the energy people need in a reliable and sustainable way", according to the company's CEO Alistair Phillips-Davies.
SSE also aims to be environmentally friendly and it has invested billions into renewable energy. 
Energy tariffs from SSE
SSE offer a variety of energy tariffs:
Standard tariffs
With this plan, you'll be billed a unit rate for any energy you use in addition to a standing charge.
It's the most flexible tariff it offers, but not necessarily the cheapest. 
Standard tariffs are always variable and are commonly known as SVTs.
When your fixed rate tariff ends, you'll be moved on to an SVT. However, this tends to be more expensive, so don't forget to compare energy prices with other providers if you're on a SVT.
Variable tariffs
If the unit price of energy changes (for better or worse), your basic energy price might change too. 
Fixed tariffs
A fixed energy rate means that the energy unit price is frozen for the length of your contract.
You'll still be charged based on your energy usage, so if you use more energy than you normally do, you'll be charged accordingly. 
Capped tariffs
To protect you from price rises, a capped tariff might be handy.
If energy unit rates increase, your unit rates will not exceed their set amount, but, unlike with a fixed tariff, your bill might be cheaper if energy prices fall. 
Prepayment tariffs
This plan means that you pay a variable rate for your energy before you use it by topping up your energy meter. 
Dual fuel tariffs
Having your gas and electricity provided by the same provider could make it easier to manage your plan and you may be offered a discount. Check prices for individual gas and electricity tariffs too, so you can be sure you're getting the cheapest deal.
Tariff prices from SSE
In order to work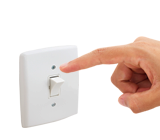 out your SSE energy tariff price, things like energy consumption, payment method, unit rates and tariff type are taken into account, as well as any discounts. 
How to switch energy supplier to SSE
If you want to switch providers, don't just dive straight in - look around for the best deal first.
After you've compared energy prices, if you decide to choose SSE, it'll contact your current provider to let it know you're switching. 
It normally takes around 21 days to switch, including a 14-day cooling-off period. 
SSE's customer service
In November, 2017, according to the Ofgem customer satisfaction survey,† 69% of SSE's electricity customers were satisfied with its service overall.
They were particularly happy with its billing, with 72% satisfied with its understandable bills.
SSE also sweetens the deal by offering its customer's loyalty rewards.
Things can and do change, though - it's a good idea to check recent reviews and ratings for any provider before you switch and commit to its service.
SSE and Npower merger
In November. 2017, SSE announced plans to merge with fellow 'big six' energy supplier Npower.
If this went ahead, it would reduce the energy behemoths to a 'big five'.
However, by the start of 2018, it was still uncertain whether the merger would go ahead or be blocked by the government for being anti-competitive.
By Amy Smith