Learn about the government-backed Warm Home Discount scheme and why it may be a key consideration when switching energy suppliers.
Key points
Eligibility for the discount will depend on you and the electricity supplier you're with
If you're eligible (or think you may be) you should take this into account if you're thinking about switching energy supplier
Individual circumstances will vary - switching to a supplier that doesn't offer the scheme may cost you, or it may still work out cheaper to make such a switch
Each electricity supplier will have its own rules on eligibility so check with it for further information
The Warm Home Discount scheme† is a government-backed service that's regulated by the Department of Energy and Climate Change (DECC).
It's designed to support vulnerable customers who need help heating their homes.
It offers such customers a discount on their electricity bills which, in the winter of 2014-15, could have been as much as £140.
The big energy suppliers are required by law to offer vulnerable customers this assistance.
Receipt of the discount doesn't affect other benefits you and your household may receive, nor other sources of help such as Cold Weather Payments and/or the Winter Fuel Allowance.
If you're eligible, you'll receive a one-off discount credited directly into your electricity account, usually between October and March.
Eligible customers with pre-pay or pay-as-you-go meters receive meter credits.
If you qualify, you'll receive a letter telling you that you'll either get the discount automatically or that you have to apply before the deadline.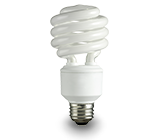 If you don't receive the discount or letter but believe you should have, the Gov.UK website has information on who to speak to next.†
Warm Home Discount eligibility
Eligibility for the Warm Home Discount will depend both on you and your choice of supplier, so if you think you might qualify it could be an important factor to bear in mind when thinking about switching energy suppliers.
To qualify for the 2014-15 scheme, all of the following would have had to have applied on 12 July, 2014:
Your energy supplier was part of the scheme
Your name (or your partner's) was on the bill
You were getting the Guarantee Credit element of Pension Credit (even if you were getting Savings Credit as well)
For the latest information on eligibility and the full list of participating suppliers, see the Gov.UK website.†
As some smaller energy suppliers get larger by acquiring more customers they are also likely to join the scheme.
Note that every individual circumstance will vary - switching to a supplier that doesn't offer the scheme may cost you, or it may still work out cheaper to make such a switch.
As just one example, while some participating suppliers can offer the discount to vulnerable people (such as those on a low income), others can also offer discounts to a broader group.
The definition of this broader group and qualification criteria will vary from company to company, so speak to your electricity supplier for further information.
Smaller energy suppliers who are not part of the scheme may offer added inducements to get your custom if it's something you'd otherwise miss out on. Again, the only way to find out is to speak to the supplier.
Midata and the Warm Home Discount
Help in calculating the benefits associated with the Warm Home Discount could be on the way in the form of midata.
Midata is a government initiative with the overall aim of providing better information and protection for consumers, typically by using technology to show them options in easy-to-understand terms.
As part of its March 2016 provisional decisions for the reform of the UK's energy market, the Competition and Markets Authority recommended that participation in midata should be compulsory for all gas and electricity suppliers and that the scope of the scheme should be widened to include the Warm Home Discount.
By Sean Davies
[SeanSocialShare]