The European Court of Justice (ECJ)'s gender ruling came into effect on 21 December, 2012, and had a huge impact on the insurance industry.
Before the directive insurers were able to take gender into account when calculating premiums, but this is now illegal.
What insurance areas did the gender directive affect?
Car insurance and other motor insurance areas saw some of the biggest changes, with young drivers the most affected. The ruling also needed to be considered in the life insurance and health insurance sectors, as well as the pension industry.
Why was the ruling so significant to car insurance, young drivers and women?
Until 21 December, 2012, insurers were able to calculate their premiums using the evidence that shows that young males are more of a liability on the road than young females.
Given that the drivers are relatively new, insurers have few sources of data on which to base their premium prices. As the insurers could no longer make a gender distinction after the directive, premiums for young women drivers rose.
What was the impact of the gender ruling on car insurance?
Based on a study that was made 12 months after the gender ruling, it seems that the move to equalisation was good news for the vast majority of drivers.
Gocompare.com figures, which were based on over seven million real car insurance quotes carried out between 1 November, 2012 and 30 November, 2013, show that the overall reduction in premiums for men and women was £146
According to a study of over seven million actual car insurance searches carried out on Gocompare.com in 2012-13, nearly all age groups saw a reduction in the amount they were quoted.
The figures, based on quotes carried out on our site between 1 November, 2012 and 30 November, 2013, showed that the overall reduction in premiums for men and women was £146. The average premium for anyone quoting for motor insurance with Gocompare.com in that period was £820, compared with £966 in November 2012.
In fact, according to the research, only women aged 17-20 saw a rise in their premiums, and that was only £9 (£1,706 in November 2013 compared with £1,697 in November 2012).
Men of the same age saw the biggest drop in the prices quoted, with the average premium coming in at £2,358, as compared with £3,293 - a reduction of £936.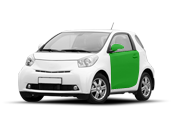 Women overall saw a drop in premiums of £59, so the average price of a quote for car insurance was £719 in November 2013, compared to £778 in November 2012. Women aged 45-49 enjoyed the largest decrease, a reduction of £138.
Men saw a much larger overall drop of £205, with the average price in November 2013 being £890 compared to £1,095 in November 2012. However, the research revealed that men aged 65 and over saw the smallest drop in prices, with premiums dropping by only £26.
"The gender directive certainly shook up the car insurance market," said car insurance expert Scott Kelly. "No-one was entirely sure how prices and products would be affected when it first came in."
What can I do if my car insurance price rises?
There is the potential to save money by considering one of the fastest-growing insurance products; telematics car insurance, also known as black box car insurance.
A black box insurance policy monitors your driving and bases your premium price on that information. It's generally thought that telematics policies are beneficial for younger drivers who are struggling to find competitive car insurance premiums, but they offer potential benefits to drivers of any age.
What about life insurance?
Historically, women paid smaller life insurance premiums because they have a longer life expectancy. The European ruling means that this gender-related fact must now be ignored.
If your policy was taken out before the ruling came into place and your premiums are of the index-linked type or the normal guaranteed type then they should not have been affected.
If you have variable premiums, remember that you can compare life insurance quotes and/or speak to an adviser with the help of Gocompare.com.
What about health insurance?
In countries like the US women have traditionally paid more than men for private health insurance, but many UK insurers do not take gender into account when calculating premiums. You can compare health insurance quotes with the help of Gocompare.com.
See also:
What about pensions?
The ECJ ruling impacts on the pensions industry with regard to the cost of buying an annuity - an annual pension income, bought out of pensions savings.
As a woman's average life expectancy is greater than that of a man, a woman's annual pension income has traditionally been less than that of a man when bought from an equivalent pot of money - because the policy is expected to pay out for longer.
The ECJ decision should mean that men will receive a smaller annuity income as their benefits are brought into line with those of women.
What can I do to minimise the impact of possible annuity changes?
The size of your annuity will be directly related to the size of your pension pot. Why not let Gocompare.com help you try to save with our range of money products?
By Sean Davies
[SeanSocialShare]