If you're undergoing treatment for cancer, you may have to disclose it to insurers and other financial providers. Here we've summarised everything you need to know.
Key points
Car insurance: Most cancer patients can continue to drive, but in exceptional circumstances (such as fitting induced by brain tumours, or prescriptive use of morphine) doctors will tell drivers to notify the DVLA
Travel insurance: Insurers will ask for a fit to travel note from your doctor, or offer cover excluding cancer care and treatment
Life insurance: If you have a serious illness that can't be cured it's difficult to get a new policy. However you may have cover that pre-dates the diagnosis and will cover you, particularly if you have a mortgage or personal loan that needs protection
In 2015, Macmillan Cancer Support estimated that 2.5 million people were living with cancer in the UK, and more than a thousand people a day will receive a cancer diagnosis in 2016.[1]
Many cancers can now be successfully treated through  by surgery, radiotherapy, chemotherapy, hormone therapy and immunotherapy.
However, your prognosis and treatment may affect the insurance products - including health insurance - available to you, and how much they cost.
Travel insurance
Travel insurance is particularly important for people who are being treated for or have recovered from cancer.
As well as providing you with compensation for anything that might go wrong - from losing your luggage to missing a connecting flight - it helps pay for your medical care overseas.
If you're visiting a country with high medical costs - such as the USA - or need to be flown home in an emergency, without medical cover the cost to you could be huge.
However, getting travel insurance for cancer patients, or for those who have suffered from it in the past, can be difficult.
Because you've been ill, insurance companies assume you're more likely to claim, and they can refuse to give you travel insurance.
However, many insurance companies will now look at cancer cases individually before making a decision:
Some may require a doctor's certificate saying you're fit enough to travel
Others will only insure you for treatment or emergencies that are nothing to do with your cancer
To be covered for emergency medical problems related to your cancer, you need a policy that states the insurance company will cover you for this.
Be prepared for questions about your cancer diagnosis, treatment and your outlook (prognosis). Most companies will also ask what stage and grade your cancer was when it was diagnosed.
Car insurance
Being treated for cancer could have implications for your driving licence and car insurance.
On its own, the fact that you're having treatment for cancer doesn't make any difference to getting or keeping a driving licence.
However, it's up to the Driver and Vehicle Licence Agency (DVLA) to decide whether you're medically fit to hold a licence.
For a car or motorcycle licence, you only need to tell the DVLA you have cancer if:
You develop problems with the brain or nervous system
Your doctor has concerns about your fitness to drive
You're restricted to certain types of vehicles or vehicles that have been adapted for you
Your medication causes side effects likely to affect safe driving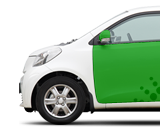 Download the relevant forms to declare your illness:
G1 for car and motorcycle licence holders
C1V for bus, coach or lorry licence holders
Most patients can drive while they're having chemotherapy and radiotherapy with some notable exceptions.
If you have a brain tumour or suffer from fits, driving may be banned permanently or for a given period of time
If you're a professional driver, (HGV, PSV/bus, taxi, fire, police or ambulance driver), you may not be allowed to drive during treatment
Driving under the effects or side effects of a drug, particularly morphine, is an offence. Occasionally the DVLA will permit a patient to drive if they're on a stable dose
If your doctor advises you not to drive, you must take their advice because if you ignore it, you'll not be covered by your insurance policy.
Your driving insurance premium may be raised and car insurance will be refused if you've been advised against driving.
However, your insurer isn't allowed to discriminate against you unfairly and must be able to prove that you pose an increased risk if your premium is increased.
Life insurance
Life insurance pays a lump sum if the policyholder dies.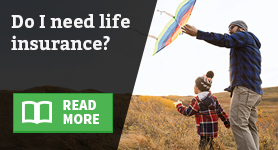 With your permission, the insurer will write to your doctor or hospital, asking for medical details that could affect your policy and they might also ask you to have a medical examination before they'll issue your policy.
If you have a serious illness that can't be cured, you won't be able to get life insurance.
With most cancers, life insurance companies are unlikely to issue a policy for at least two to three years after you've recovered from that cancer.
 
But when a policy is issued, the first premiums will be high because that's when the insurance company has the greatest risk, but for most types of cancer, the risk of it coming back gets lower and your premiums should also reduce.
If your doctor advises you not to drive, you must take their advice because if you ignore it, you'll not be covered by your insurance policy
Remember:
You may already have a life insurance policy from before you were diagnosed with cancer - many lenders ask applicants to take out life insurance to protect mortgage repayments, for example (although they can't compel you to)
The insurance company should honour your cover, as long as you were honest about your medical history when you took the policy out
Life assurance policies may contain extra terms designed to help people with cancer to pay their premiums, so it's worth investigating before you commit to one policy or the other
Personal loans and credit cards
You can usually still get a loan if you have had cancer, but you might not be able to get loan payment protection.
There are no firm rules about taking out a personal loan when you have or have had cancer although you wouldn't expect to have questions about your health in the application process.
See more:
Cancer and health insurance
Medical problems and driving
Life insurance with pre-existing conditions
A credit card issuer won't ask about your state of health and you're not obliged to tell them either your diagnosis or your prognosis.
You can apply for and use a credit card as normal, whether you have cancer or you've had it in the past.
This is true even if your cancer can't be cured, but if it means you're no longer able to work it could affect your eligibility when income is assessed.
You might have to disclose your medical history to get payment protection insurance.
By Anna Harris