With personal health becoming more and more of an issue, what can employers do to help their employees? A company health insurance policy could be just the answer.
Key points
A company health insurance policy helps increase productivity and employee retention
You can organise your employees' health insurance and could even get a discounted package for them
Most policies can be tailored to the individual's needs and concerns, but some policies won't cover certain illnesses or problems, and some won't cover pre-existing conditions
Personal health is probably the most important thing we'll ever deal with. But with fad diets and exercise regimes coming and going faster than Arnie can do a press-up, it doesn't seem very easy to stay healthy. 
But what does this mean for employers? Unhealthy employees aren't productive employees. Sick days can cumulatively cost many thousands of pounds a year, which is a very good financial incentive to keep your employees healthy. So what can you do to help? Well, short of kale smoothies in the canteen and mandatory daily exercise classes, one of the best ways of managing this is to provide company health insurance.  
Company health insurance schemes
Private health insurance is healthcare a patient chooses to pay for. The NHS isn't the only healthcare provider in Britain, but it is the only one paid for entirely by the state. All the others will charge based on what treatment is needed. But those costs can be very high, so a company health insurance policy can help your employees cover them.  
Depending on the scheme, you could pay the whole premium for your employees. In turn, this would mean they get cover either for free or at a heavily discounted price. By providing a health insurance policy, you could help your employees get access to mental health care, physiotherapy and chiropractic treatments, and even help with serious or chronic illnesses that they might otherwise not be able to access. 
Benefits of private health insurance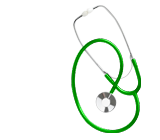 Each policy will differ in what it covers, but the general benefits of private health insurance include: 
Bypassing NHS waiting lists 
Cover for outpatient treatment 
Cover for various treatments not available on the NHS 
A private health insurance policy often also allows patients to choose the hospital in which they get their treatment, and could help them get a private room. Going with a provider that offers plenty of options is probably the best idea for your employees.  
Given the increasing societal awareness of the issue, provision for mental health treatment would be one of the wisest investments, for example. Employees suffering with mental health issues would then be able to access treatment through the company scheme, meaning both you and they can open up a dialogue about how best to negotiate a work-life-treatment balance. Around 300,000 employees per year quit work because of a long-term mental health trouble, so this might just be the best investment you ever make. Yes, even better than the fancy coffee machine downstairs!  
300,000 employees per year quit work because of a long-term mental health trouble, so company health insurance might be the best investment you ever make
You could also get a policy that offers critical illness cover – you never know when your employees might suffer a heart attack or require an organ transplant. Be careful to check what your provider will cover – some pre-existing or chronic conditions may not be covered.  
The benefits of private health insurance go way beyond ensuring costs are cheaper for employees though. It's also good for you as an employer. The availability of such a policy can ensure long-term employee retention. In 2017, a large-scale survey of employees in the UK showed that private medical insurance was the second most-valued benefit provided by their employers, according to research conducted by group risk insurer Ellipse. 
It'll also be an attractive benefit for prospective employees: it tells them that you value their service to your company, so that they're not just a number or a cog in a machine. Roughly 40% of employees stated they would like to see private medical insurance in their staff benefits, but only 26% of employers said they offered it as standard. So, providing a company health insurance could help you stand out from the crowd for prospective employees. On top of this, it also reduces the amount of sick days that might be taken, which in turn increases employee productivity overall.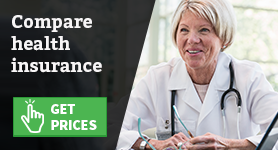 On a similar note, 'presenteeism' – where people show up to work while ill – is bad for everyone. Not only can it spread illnesses across the office, but it can also contribute to lost productivity: up 6 weeks' worth of productive time per employee per year. The total economic impact of presenteeism and/or sick days was calculated to be approximately £77 billion a year in 2017.  
A company health insurance policy can alleviate employees' worries and their suffering, allowing them to get on with their work relatively stress-free. Happy and healthy employees can raise the morale of their colleagues, which has a knock-on effect on the morale of the company at large. Company health insurance can also contribute to reduced staff turnover, which helps with both company morale and finance. 
Which health insurance company is the best?
We can't choose the best one for you, but we can suggest some well-known providers to help you find the right one for your employees.  
Here are two examples of health insurance providers who offer their services to employers in the UK. What the companies offer was correct in summer 2018.
Bupa company health insurance
Bupa is probably the most recognisable provider of private health insurance in the UK, and it offers an extensive corporate package. Its corporate health insurance package includes cover for consultations, hospital charges, and musculoskeletal services among many other options. Bupa also offers mental health and wellbeing cover, and extensive cancer cover.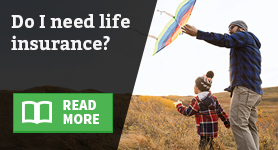 To help companies manage their employees' health insurance packages, Bupa has developed the Bupa Boost app. It provides support for your company's health and wellbeing strategy, and can help you better understand the needs of your workforce. 
Aviva company health insurance
Aviva's private health insurance can be tailored to employers quite easily. For smaller businesses, up to 250 employees, Aviva offers the Solutions package, and for bigger businesses, there's the Optimum service. 
Between them, these two packages offer a wide variety of covers, including treatment for acute conditions, radio and chemotherapy, specialist treatments, and out-patient procedures. 
Company health insurance tax
Sadly, as the saying goes, there's no such thing as a free lunch: yes, even for healthcare, the taxman cometh. 
If you offer company health insurance, both you and your employee will have to pay tax on it.  
You can deduct this through your employee's payslip as part of general tax payments, which will make balancing the books a little easier.  
However, it may not be as much of a sting as it seems. Some company health benefits can be tax free. Group critical illness insurance benefits are tax free, for example: they're seen as a business expense. 
By Nick Dunn