If you have a disability or you become disabled, you might benefit from health insurance, critical illness and income protection policies you hold.
You might never have considered before what would happen if you became temporarily or permanently disabled.
Your employer will only dispense sick pay for a fixed amount of time and after this period, you'll need to look into other sources of income.
But if you're suddenly unable to work, there are several types of policy - including health insurance, income protection and life insurance - that could help,but you need to consider your cover before you become sick or injured.
Key points
Disability insurance, in the shape of income protection, provides a monthly revenue if you're unable to work
With many types of insurance you must declare any disabilities you have as a pre-exisiting condition at the outset
You may be eligible for government benefits and the motability scheme
Whether you'll be disabled for the short-term or long-term, it's worth looking at the financial options available to you and whether any of your insurance policies can help.
What is disability insurance?
Disability insurance is usually a term used to describe income protection insurance, which provides you with financial support if you're unable to work due to an injury or illness.
You may be insured against long-term illness and disability through your employer as part of your employment package.
If this is the case, you should check what percentage of your salary you'll receive should you become disabled and whether it's a short-term or long-term policy.
With income protection you'll receive a monthly revenue to cover your living costs.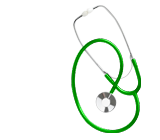 If you've taken out a policy yourself, you should check what conditions are included and whether you'll be covered for temporary or permanent disability.
Deferment periods
When you take out income protection with disability insurance, you'll also need to set a deferment period. This will be the amount of time that you can take off work before your insurer starts paying out.
The longer you set your deferment period, the lower your monthly premiums will be but you'll need to bear in mind the extent of your sick pay.
Make sure that your insurance will start to pay out as soon as your sick pay ends, so that you're always receiving an income.
If you're self-employed and therefore receive no sick pay, your deferment period should be shorter so that you can start claiming your insurance sooner.
You may need to undergo a medical examination or have sufficient evidence that you're disabled - such as a medical certificate - before your insurer will pay out.
Critical illness cover and income protection
Before taking out disability insurance, check that you're not already covered by critical illness cover - you may have taken this out in conjunction with a life insurance policy - or income protection insurance.
Remember that critical illness cover will only pay out if your disability is on the list of specific conditions covered. If it's not, you'll receive nothing.
If you do have either type of insurance already you should contact your insurer as soon as you become disabled to begin receiving what you're entitled to.
Critical illness cover will be paid out in a lump sum whereas income protection will be paid monthly, so keep this in mind when you're budgeting.
Personal accident cover
The Financial Ombudsman † states that personal accident cover usually covers death, permanent total disablement and the loss of, or loss of use of, a specified body part.
Your insurer may class permanent total disablement in one of three ways - when you're unable to work in your own job, unable to work in a similar role or unable to work at all.
If you were injured in the workplace, you should check whether you were covered by personal accident cover as part of your employment package. If this is the case, your employer should be able to tell you what steps to take.
"If you're looking for car insurance, consider the motability scheme where the insurance is included in the price"
Your car insurance may also include personal accident cover. This can cover you for road accidents in your own car as well as injuries you may sustain as a passenger. Some policies may even cover you for travelling on public transport.
You may have your claim for personal accident cover rejected if you were partaking in an extreme sport when you were injured or in instances where you had put yourself in deliberate danger – for example, if you had taken drugs or consumed alcohol.
You should always check what conditions you're covered for - this will be laid out in your policy.
Declaring a disability
If you're already disabled and applying for a new insurance policy, such as a health insurance or travel insurance policy, you usually need to declare your disability as a pre-existing medical condition.
If you try to claim and haven't disclosed this information beforehand, you might have your claim rejected.
Insurers won't generally cover you for pre-existing medical conditions and while they can't discriminate against you because of your disability, they're able to decide what they'll insure you for by taking your disability into account.
Keep your insurer informed of any change in your circumstances so that they can update their records.
The Citizens Advice Bureau † recommend checking whether your health insurer will pay out before you have any treatment. You should also keep records of what procedures you'll be having and the cost of these.
Disabilities and travel insurance
It can be difficult to get affordable travel insurance with a disability and it will be more expensive to travel to places where the costs of medical care are higher.
Be as honest as you can and disclose everything when getting a quote - your claim may be rejected if you haven't declared a pre-existing medical condition.
When you compare travel insurance through Gocompare.com, you'll be asked if you have a pre-existing medical condition. If you click yes, you'll be taken through a series of questions and presented with quotes that take your condition into consideration.
It may also be worth seeking help from a charity or contacting specialist insurance companies.
Disabilities and car insurance
If you're looking for car insurance, consider the motability scheme where the insurance is included in the price.†
You may be eligible for this if you receive:
• Higher rate mobility component of disability living allowance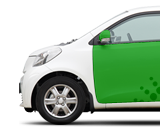 • Enhanced rate of the mobility component of personal independence payment
• War pensioners' mobility supplement
• Armed forces independence payment.
Your mobility allowance will be paid towards your car and motability will in turn provide the lease of a suitable vehicle which includes insurance, tyre and windscreen replacement, servicing, breakdown cover and road tax.
As part of the lease, a range of popular adaptations are available at no additional cost, such as push-pull hand controls and left-foot accelerators.
Alternatively you can compare insurance policies to find an insurer who may cover your disability or look into specialist insurance companies.
Government benefits
See also
Life insurance with pre-existing medical conditions
You may be entitled to benefits from the government, in particular disability living allowance or personal independence payment, employment and support allowance and, if you were injured in the workplace - industrial injuries disablement benefit.
You can also apply for carer's allowance if you require a carer and attendance allowance should you need help with personal care.
Usually, you'll have to undergo an assessment to determine whether you're eligible for government benefits.