Guide to family health insurance
Key points
Couples and families might find it more cost effective to have one health insurance policy together than separate policies
A family policy gives you peace of mind that you'll get fast treatment for your loved ones when you need it
Make sure you check exclusion clauses carefully and consider alternative protection policies for your family
There's real peace of mind in knowing that if you or a member of your family fell ill you could access treatment quickly and without any waiting lists or worrying delays.
That's why some households invest in a family health insurance policy, while others pay extra to add their families to a work-based private healthcare policy.
But how do you go about choosing a health insurance policy and what's included? Is it worth upgrading an existing policy to include family protection?
What is family health insurance?
There are a few different types of health insurance but with the most common private family medical insurance policy you pay a monthly premium and the policy then pays out for any treatment you need.
Policies vary quite dramatically, with the more basic cover simply paying out for any essential medical care and more comprehensive policies including a wide-range of extras and complementary medicines.
Having private medical insurance (PMI) for your family allows you to access private medical treatment when you need it, which can often mean avoiding queues and waiting times.
One other thing you might consider is a healthcare cash plan. This is quite different to a family health insurance policy so it's important to be really clear about what you're buying.
These policies simply pay out a cash sum when you need to visit a medical practitioner and you can choose to spend the money on whatever you need.
Children can usually be added to a health insurance policy if they're under 18.
If they're in full-time education they may be eligible for cover under a family policy until they're 25 but it's important to check the specifics of each policy.
What's included in a family health insurance policy?
With any insurance policy it's important to understand exactly what is included and what isn't, and that's even more essential when you take out a health insurance policy to protect your family.
The time for surprises is not on the day when you need to make a claim.
However, most family health policies will include any tests required, hospital stays and surgery. Some policies may include medication that is not available on the NHS, although it would still need to be approved by UK authorities.
Some higher-end policies, with higher premiums to match, will also include specialist consultations, further therapy and complementary additional treatments.
That may be a big relief for parents who want their child to receive every available aid to their recovery.
Exclusions from family health insurance
It's important to remember that health insurance policies will not usually provide endless cover for chronic conditions. While initial treatments and diagnosis may be included, lifelong care for chronic conditions is unlikely to be included in even the most comprehensive policies.
Insurance will not typically include regular GP or dentist visits, drug abuse or self-inflicted injuries, pregnancy and cosmetic surgery
On top of that, insurance will not typically include regular GP or dentist visits, drug abuse or self-inflicted injuries, pregnancy and cosmetic surgery, but you can open separate policies to help cover these costs, such as dental insurance.
What's more, many will exclude emergencies arising from cosmetic surgery.
Your children's regular, ongoing treatments such as vaccinations will not be included.
Be aware that insurers will not protect against existing conditions for new customers, so if you are diagnosed with something for which you need to make regular claims then you will need to remain with your current insurer.
Does my family need health insurance?
We're very fortunate in the UK in that there is medical treatment available for free at the point of use via our National Health Service (NHS), including some really excellent treatment facilities for children and young people.
So if you decide that your household finances can't stretch to a family health insurance policy then it's not a disaster.
You may even decide that your money would be better spent on a critical illness and life insurance policy or savings to protect your family financially.
However, while it's a non-essential insurance product it's undeniable that when people you love fall ill you want the best treatment as fast as possible.
Family health insurance makes that possible.
The cost of family health insurance
A young family is usually not that big an insurance risk and many insurers allow you to add kids on for free.
That means that the cost of adding your family to a health insurance policy is more likely to rise because of a partner rather than children.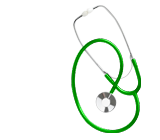 As an example, a 33-year-old non-smoking woman living in South Wales could take out basic cover for as little as £10.98 a month.
If she added a partner and three children then the cheapest policy available rose to £31.23 a month. Adding just the children made the cheapest policy £17.55 a month.[2]
Be aware that the cost of health insurance is likely to increase as the adults get older.
You may be able to arrange cheaper cover by showing that you are fit and healthy, so if you make a positive health decision like losing excess weight or giving up smoking then make sure you tell your insurer.
As always, it's a good idea to compare the cost of covering you and your family with different insurers.
That way you can be sure you're getting the best deal for your circumstances.
And be aware that if your policy specifies certain hospitals and treatment centres then you should check that they accept children as not all do.
Read the terms and conditions carefully, because some policies will cover your family for cancer treatment or long-term care, whereas others won't.
Alternatives to health insurance for your family
It's worth saying that young families are fairly unlikely to experience an illness serious enough for you to make a claim.
There is also the safety net of the NHS providing a valuable alternative to private cover.
That means that you may decide to protect your family through other, potentially less expensive means.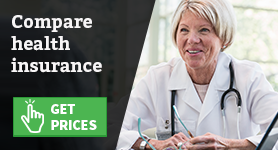 For example, you could 'self-insure' by saving your monthly premium into a savings account instead of paying it over.
That way, if you did need to get the private treatment you would have a saving fund to dip into.
Obviously, with that, you are gambling on not needing to claim in the short term.
What's more, you're unlikely to ever save up the mammoth amounts that a private hospital stay can cost, whereas with an insurance policy that is all taken care of.
You may also decide to invest in a healthcare cash plan, which can be cheaper.
Those pay out an agreed financial sum if you need certain medical treatments, which you can then choose to spend on private healthcare, complementary treatments or anything that makes the process easier.
For example, if your child was admitted to hospital you might need to stay in a nearby hotel or arrange childcare for the rest of the family.
Where to buy family health insurance
See also:
Family travel insurance
Family income benefit
If your employer provides this cover as a perk then you should talk to the provider about whether you can increase the cover to include your family.
However, if you want to compare policies and see what is included then you can do a simple search using the Gocompare.com tool - it takes just a few minutes to see the kinds of policies and premiums you can apply for.
You can also ring our partner ActiveQuote on 0800-862-0722 to discuss your family's needs and find the right health insurance for you.[1]