Frequently asked questions on health insurance
Get the answers to FAQs on health insurance, then compare quotes to find the right deal for you.
See also:
What is health insurance?
Health insurance - also known as private medical insurance (PMI) - is designed to cover the cost of private medical treatment for illnesses and injuries that are curable and short term.
Read more in our beginners' guide to health insurance.
What does health insurance cover?
Cover will depend on the policy you choose and the amount that you pay, but it may include: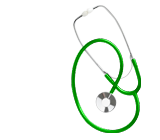 Outpatient treatments
Day-patient treatments
In-patient treatments
What are the potential benefits of being a private patient?
The benefits of being a private patient will depend on your policy but could include:
Shorter waiting lists than the NHS
Private rooms, possibly with own en-suite
Facilities such as a television
Possible access to a wider range of treatments than what is available on the NHS
How much will a private medical insurance policy cost?
This is dependent on:
Level of cover required
Individual circumstances
The policy itself
Does being healthy affect my premium?
It's possible that adopting a healthier lifestyle could reduce the amount you pay for your policy - read more in our article on how being healthy affects premiums.
What is not covered by a private medical policy?
Health insurance policies do not generally cover:
Chronic conditions ie those that cannot be cured
GP services
Accident and emergency admissions
Pre-existing conditions
Are there other exclusions on private medical policies?
Circumstances or events that may not be covered include:
Drug abuse
Self-inflicted injuries
Infertility
Cosmetic surgery
Preventative treatment
Mobility aids
What are the benefits of an EHIC card?
UK holders of an EHIC (European Health Insurance Card) are entitled to state-provided medical treatment in the European Economic Area. An EHIC does not cover repatriation to the UK, the use of a private ambulance or medical facility, nor other incidentals.
Any other questions?
See if you can find the answers in our health insurance guides.
By Sean Davies