Learn more about the basics of health insurance, including what it covers, the factors affecting your premium and how to apply.
Key points
Private health insurance works as a supplement to the service you get from the NHS, not a replacement
Could give you access to additional treatments, swifter treatment and a premier level of service
Beware of exclusions, notably around pre-existing medical conditions
What you're covered for will vary enormously depending on individual policies - and on how much you're prepared to pay for them
What is health insurance?
Health insurance, or private medical insurance as it's also known, will cover the cost of private medical treatment for illnesses or injuries that are curable and short term (also known as 'acute conditions').
Note that health insurance in the UK isn't designed to replace the NHS but to work alongside it.
Some essential medical services, such as GPs and A&E, are outside the scope of private hospitals.
What are the advantages?
Taking out health insurance means you could avoid NHS waiting lists and may get treated quicker.
You should also be able to choose your preferred hospital and consultant.
What's more, you should expect to get your own private room rather than a bed in an open (and perhaps mixed) ward. Your own en-suite could be another advantage.
It could also be possible to gain access to medication and treatments that might not be available on the NHS.
Types of hea lth insurance policy
The main policy choices to decide between are:
Individual health insurance
Only offers cover for you as an individual.
Family health insurance
Medical protection for the whole family's health.
Child health insurance
Protects your children should they need medical treatment.
Joint health insurance
Ensures that both you and your partner are covered if you need private medical care.
Health care cash plans
With health care cash plans you pay a monthly premium and, if you receive medical treatment, send the receipt to your insurer who will reimburse you.
These enable you to claim back money that you've spent on specific healthcare, for example dental treatment, chiropodist appointments and eye tests.
Did you know...?
Physiotherapy is not covered by the NHS but is a policy option that you could include on private medical insurance
What does health insurance cover?
This is dependent on the product you choose - it's up to you to select the level of cover that you require at a price you can afford.
Health insurance cover ranges from budget policies offering a basic set of benefits to the higher-priced end of the scale which gives more extensive treatment and help.
Always check what you'll be covered for with the insurer before choosing a policy, but it could include:
In-patient treatments
In-patient treatment would see the policy holder hospitalised for one or more nights.
Day-patient treatments
Being a day patient would mean the policy holder attending a hospital or clinic on a regular basis, or for a period that lasts at least half a day, but not being hospitalised.
Out-patient treatments
Out-patient treatments include diagnosis, investigations, consultations or treatments that don't require the patient to be hospitalised overnight. These will be included on more comprehensive policies but not on basic ones.
Optional cover
You could choose optional extras to give yourself a more comprehensive policy which is tailored to your needs. Typical options include:
Insurers will want to know about your use of any type of tobacco, including cigarettes, cigars, pipes, e-cigarettes and nicotine patches
Psychiatric treatment
If you're diagnosed with a mental health condition, including clinical depression or schizophrenia, you could get cover for both day-patient and in-patient treatment.
Physiotherapy
It could be useful to add physiotherapy to your policy if you play sports or dance frequently - such treatment is not covered by the NHS.
Dental and optical care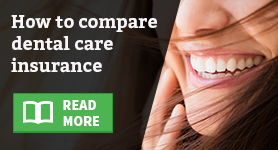 This can be used to cover any routine dental check-ups and optical fees that you have during your policy period. Note that you may have to pay an excess.
Home nursing
If you require at-home help after having private in-patient treatment, you can choose to add home nursing to your policy to aid your recovery.
Maternity care
Your policy may cover treatment and therapy during pregnancy, birth and after the baby is born.
Cancer cover
Whether cancer cover is covered will depend on your policy so always read the terms and conditions carefully.
Things such as chemotherapy, radiotherapy and surgery may be included, as well as bone marrow and stem cell transplants.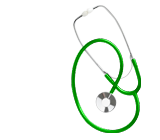 What's excluded from private medical insurance?
Any pre-existing conditions that you have may not be covered under health insurance - heart conditions, cerebral palsy or epilepsy, for example.
Emergency treatment isn't covered either.
For a full list of what your policy does and doesn't offer, make sure you read the terms and conditions with care.
Factors affecting the cost of your premium
Insurers will consider many different factors when calculating your insurance premium to determine how much of a risk you pose.
Age
Your age is a key consideration as older policy holders tend to make more claims on their health insurance.
Tobacco use
Smoking and vaping impacts health insurance costs because smokers are more likely to contract conditions such as lung and throat cancer.
Moratorium underwriting means that - rather than requesting your medical history - the policy will exclude cover for any pre-existing conditions
Insurers will want to know about your use of any type of tobacco, including cigarettes, cigars, pipes, e-cigarettes and nicotine patches.
Voluntary excess
The higher the excess you opt to pay, the cheaper your insurance will be.
Note that, with most policies, you'll only be asked to pay the excess once during your policy period if a claim is made, even if you make multiple claims.
You may be able to opt for a no-excess policy depending on the insurer, which means that you won't have to contribute towards a claim - to compensate, the cost of the policy will increase.
Six-week wait
If you add a six-week wait option to your policy it means that if the NHS waiting list is less than six weeks for the particular treatment that you need, you'll have it done on the NHS.
If the wait period is longer than six weeks, you'll be covered privately.
Level of out-patient cover
The higher the level of out-patient cover that you have, the more expensive your premium will be.
Consider how comprehensive a policy you need, and whether only in-patient and day-patient cover would be sufficient for your needs.
Nominated hospitals
Reducing the number of hospitals within which you're covered for treatment could save you some money.
Consider whether you require cover for hospitals which are located a long distance away from your home, bearing in mind that such institutions might have specialist skills and/or facilities.
Medical history
A health insurance application may be accepted on the basis of a medical history declaration or a moratorium.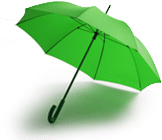 If a declaration is requested by the insurer, you'll need to supply them with the full details of your medical history.
This could result in the insurer needing a medical report or doctor's letter.
Moratorium underwriting, also known as auto-exclusion, means that - rather than requesting your medical history - the policy will exclude cover for any pre-existing conditions.
This is usually for any conditions that you've had in the past five years.
This route to health insurance can be quicker and more accepting of people with pre-existing conditions than the medical history option, but remember the restrictions on what is covered.
Health insurance for disabled people
Insurance for disabled people may exclude cover for treatments that directly result from the disability.
Always declare all relevant information about your disability so that your insurer is able to make an informed decision when underwriting the policy.
If you omit important details and make a claim, it could be deemed invalid.
Cooling-off period
If you've decided to go ahead and purchase a policy you'll be entitled to a cooling-off period, which will normally last 14-28 days.
If during this time you decide to cancel your policy you'll be entitled to a full refund of any premiums that you've already paid, unless you've made a claim in this time.
After this cooling-off period you won't be given a refund if you decide to end your policy.
How to make a claim
To make a claim on your health insurance, you'll need a referral from your GP for an appointment with an appropriate specialist.
Remember that you'll need to contact your insurer to register the claim, too.
Whether it's accepted will depend on the level of cover that your policy offers.
Your insurer will want to know all the details of your claim, including your membership number, treatment dates, details of the procedure and any fees.
If you're thinking of switching health insurance provider, make sure that you read the terms and conditions of any policy with care and that you know exactly what you're getting into - and out of
You must be referred to your chosen hospital by your GP and keep your insurer notified about treatment.
Switching health insurers
It's possible to switch insurers but there are a number of factors to consider before you take the plunge.
For example, if you leave your current insurer before the term of contract is complete you may be charged.
Also, your new insurer may not offer cover for any previous or existing medical conditions that your current provider is committed to.
Make sure that you read the terms and conditions of any policy with care and that you know exactly what you're getting into - and out of.
By Abbie Laughton-Coles