A heart condition may affect the validity and premiums of all your insurance policies, including travel, car and health insurance. 
Key points
Heart disease may affect cover for health insurance, life insurance, income protection, travel insurance and even car insurance
If you're travelling overseas with heart disease, tell your insurer well in advance to make sure you'll be covered
A heart condition could affect the validity of your driving licence and prevent a car insurer offering you cover
If you're unlucky enough to suffer from a heart problem, it's not just your health insurance that might be affected.
Whether you're buying car insurance, health insurance, travel insurance or life insurance, your health can influence the premium you pay or even restrict the cover available to you.
A cardiovascular diagnosis is very common; the British Heart Foundation estimates that seven million people fight heart-related health battles every day.†
Remember, a heart condition can raise your premiums regardless of the type of insurance you're buying.
Lying about medical conditions is likely to invalidate any claim that you make.
Health insurance with a heart condition
If you're diagnosed with heart problems when you already have health insurance in place, you may be able to get faster access to treatment and a wider choice of therapies.
You'll also be able to choose your consultant and hospital for treatment.
However, if you already have a heart condition when you take out a health insurance policy, you'll have to disclose it as a pre-existing condition.
To establish your present health, past conditions and your family's health, you'll be asked a series of questions at the quote stage.
It's usually here that the insurer will ask you generally about your health, or specifically about cardiovascular abnormalities.
Take reasonable care to disclose any heart diagnoses you're aware of, which may include any of the below and more†:
High blood pressure
Angina
Arrhythmia
Heart valve disease
Abnormal heart rhythms
Stroke
Genetic heart conditions
Heart attack
Cardiac arrest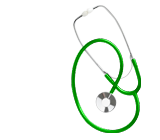 If you have one of these conditions, usually the insurer will probe for further information about your present health and ongoing treatment:
Related surgeries and planned treatment
Smoking habits
Disturbances in heart rhythm
Blood-thinning medications
Breathlessness
Blocked or narrowed arteries
If an insurer decides your heart health presents a greater chance of a claim, they may raise your premiums, but affordable policies may still be available if you shop around.
Some insurers may not be able to cover a pre-existing heart condition, but you may still be able to get cover than excludes your specific pre-existing condition.
Travelling with a heart condition
Holidaying with a heart condition necessitates careful planning.
To avoid aggravating a pre-existing heart problem, travellers would usually avoid scaling Mont Blanc, baking under the Sahara sun or shivering through a sub-zero Moscow winter.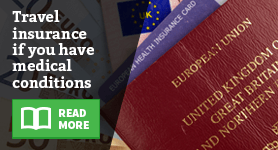 Even if the terrain is flat and the climate mild, you may still have troubles with your heart - the right travel insurance will help with medical care overseasand even cover an early flight home if your condition flares up.
However, be aware that any pre-existing health conditions will need to be declared and can push up the cost of your cover.
Get your travel insurance cover in place as soon as you book your holiday:
If the insurer has any uncertainties about your condition, there's time to smooth out the bumps and validate your cover
In the event your condition worsens before you travel and you're forced to cancel your trip, you'll be able to claim to recoup your lost travel costs
Before you commit to a policy, compare the cost and terms of a single trip versus a multi-annual trip product because one may offer you more value for money, or more peace of mind, over the other.
If the cover is too expensive, you can ask the insurer to ignore your pre-existing condition, but you should consult with a doctor first.
You can lower the excess to help reduce premiums.  
If you're travelling in Europe, a European Health Insurance Card (EHIC) will lay on certain medical treatments for free or at a reduced cost, but won't cover all aspects of your care and travel needs.
The card will still be valid even as the UK makes arrangements to leave the European Union (EU).
Driving with a heart condition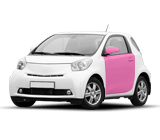 There are conditions under which the DVLA grants a driving licence, and these can change if you're too unwell to drive.
For instance, if you regularly lose consciousness due to an irregular heartbeat, your ability to drive safely is compromised.
Every heart condition differs in its severity and may influence your capacity behind the wheel - your doctor will advise if you should be driving, need to take a break, or should contact the DVLA to update your driving licence.
If there's any condition that stops you from driving and changes the terms of your licence, your insurer will need to consider the details before renewing or setting up a car insurance policy. 
Tell the DVLA about extreme heart abnormalities, particularly if you have a ventricle or atrial defibrillator, or a pacemaker fitted.†
If you're involved in an accident and haven't told the DVLA about a heart condition, you could be prosecuted and fined up to £1,000.
Life insurance with a heart condition
Did you know?
A heart attack and cardiac arrest are two different health events, but both life-risking medical emergencies
The blockage of a coronary artery, preventing blood and oxygen from entering the heart, is a heart attack
A cardiac arrest, or heart failure, is when the heart stops pumping blood, preventing normal breathing. A heart attack can cause a cardiac arrest
Life insurance will pay out a lump sum to help support your loved ones if you die while the policy is in force.
How much you pay for life insurance can be affected by pre-existing conditions, particularly if they're life-threatening, but an insurer may not ask about your heart condition at the quote stage.
Read the terms and conditions carefully before taking out a policy and notify the insurer about your condition or any family history of cardiovascular problems.
You may be offered a policy without exclusions - where you pay an increased premium to cover the greater risk - or a policy with exclusions, where you aren't covered for death resulting from your heart condition.
Heart valve replacement or repair with surgery may be included and if you add critical illness cover to your policy, you may also be able to claim in the event of a heart attack.
Insuring for cardiac arrest
Some life policies won't cover you for treatments associated with a cardiac arrest, or if certain activity prompted the heart to stop pumping blood.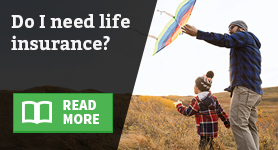 Your insurer may not cover you for the insertion of a pacemaker, or a cardiac arrest following substance or drug abuse.
You may also find it tricky to claim cover if you have a defibrillator fitted without first having a cardiac arrest.
Income protection insurance pays your monthly salary if you're too sick to work, but if the illness is pre-existing, it's unlikely to pay out should you need to leave work.
Making an income protection claim with a heart problem
If your heart condition is a problem for you at the time of taking out the policy,  a new income protection policy may not be appropriate for your needs.
See more
Over 50s life insurance
Life insurance with pre-existing conditions
How being healthy affects premiums
However, read your documentation carefully; some insurers will define 'pre-existing' as a condition you have suffered within the 12-months prior to buying the policy.
It may pay out if you leave employment due to pre-existing cardiovascular issues but you've been free from symptoms, treatments or medical consultations for a set period of time prior to the claim.
By Amanda Bathory