If you're working or living abroad you'll want peace of mind that if you or your family get ill, or have an accident, that you have access to medical treatment.
Key points
If you're moving abroad permanently you'll no longer be automatically entitled to healthcare on the NHS
When taking out international health insurance, pick the right policy for you. Shop around and go for a policy specifically tailored to you and your family's needs
The cost of international health insurance will vary, depending on your previous medical history and where you're moving to
Planning to move abroad?
Reliable health insurance is always at the top of the to-do list, (along with finding a job and somewhere to live).
There are many reasons why you might choose to relocate to another country - emigrating, studying overseas, taking on a new job, retiring in the sun, to escape Brexit, or to be with friends and family.
Whatever your motivation, it can be a hugely rewarding experience, and one that you'll want to be fully prepared for.
Your NHS entitlement
According to 2015 UN migrant stock data, more than 4.9 million Brits live abroad.†
If you're moving abroad permanently you'll no longer be automatically entitled to healthcare on the NHS, because it's a residence-based system, available to people who pay national insurance in the UK.
The only exception is if you're only moving abroad to work for a set period of time.
But this only applies within Europe and can also depend on whether or not you receive UK benefits, like a state pension.
For more information, see the Moving abroad pages on the NHS website.†
Healthcare options abroad
Healthcare across the world varies on a country-by-country basis.
Some places, such as Spain, offer state-run healthcare similar to the NHS, which is available if you make national insurance contributions in that country.
Other countries expect you to contribute all, or part, of the cost of any medical treatment you might need. 
Foreign nationals don't automatically have access to free or subsidised healthcare.
In some cases, you need to have permanent residency, which could take years to finalise and this is why many expats opt to take out international health insurance.
Alternatively, you may prefer to go private to skip the waiting list and have a bit of privacy (and maybe even an en-suite) during treatment.
And you can extend the policy to include maternity cover, dental, cancer and even repatriation if you'd instead prefer to return home for treatment.
To find out what the healthcare system is like in the country you're moving to, take a look at the NHS's country-by-country guide.†
International health insurance versus travel insurance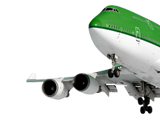 International health insurance covers you for both emergency and routine medical treatment when working or living overseas for a prolonged period.
Travel insurance, on the other hand, only covers you for trips at home or abroad for a limited period of time, such as holidays or business trips.
It provides short-term emergency medical treatment if you fall ill or are injured while away.
You might find backpacker or gap-year insurance provides longer-term cover, but it's still unlikely to be suitable for someone living or working abroad and in need of routine healthcare.
The benefits of international health insurance
A reason a lot of expats take out an international health insurance policy is because of the flexibility that it offers.
Most policies give you 24-hour access to a customer services helpline, ensuring that you have the support you need, when you need it, and in a language that you understand
Policyholders can often choose which doctor they see, the type of treatment they have, and where they have it
Most policies give you 24-hour access to a customer services helpline, ensuring that you have the support you need, when you need it, and in a language that you understand
In an emergency, your policy can also cover all transport costs and repatriation, if necessary
Cover isn't restricted to the country you move to, either
Every policy is different, so it's worth shopping around to find the one that best suits your needs.
With most comprehensive international health insurance policies, you can opt to return home for treatment, or go to another country where you regularly spend time.
Things to bear in mind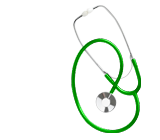 It might be tempting to wait until you move abroad to sort out health insurance with a local insurance provider, particularly as premiums will tend to be cheaper.
The downside is that local insurance will rarely cover you outside your country of residence - so you wouldn't be covered if you plan on returning home to visit, or if you're travelling.
Local health insurance also doesn't offer as much flexibility.
You'll have little control over where and when you get treatment. There might also be communication barriers if you don't speak the local language.
If you do take out international health insurance, make sure you check the annual and lifetime policy limits, and if there are any restrictions.
Some policies, for example, won't accept applicants who are over 65, or who suffer from existing medical conditions, like high blood pressure or diabetes.
There are usually also restrictions if you're relocating to an area of conflict, or where there might be high risk to your personal well-being or safety.
Finally, countries in the Gulf have minimum levels of cover, so carefully read the terms of any international health insurance policy to make sure that if you're in Dubai, Oman or somewhere else in the region, you're still protected.
What you can expect to pay
See more
Medical cover and travel insurance
The cost of international health insurance varies depending on your age, medical history and the type of cover you're looking for.
It will also vary depending on which country you're moving to.
Medical care in the USA, for example, can be extremely expensive, so your premiums will reflect this.
How to buy overseas health insurance
International health insurance is a specialist product, sometimes referred to as 'international private medical insurance' (IPMI) and it's provided by a number of larger and specialist insurers.
Although our comparison service can't help you with specialist international health insurance,with our partners ActiveQuote Health[1] Gocompare.com can help you find a policy to pack in your suitcase and keep you safe around the world for shorter trips.
Overseas health insurance as part of a standard UK policy may only last for up to 70 days, under specialist conditions, so thoroughly read the conditions before signing up to a policy.
Visit our health insurance page
Click the orange 'Get Quotes' button and answer a short questionnaire to browse the UK's top insurers and a variety of policies to suit your needs
Scroll down to the 'Overseas cover' section and click the cross item to find out more details about cover abroad under each policy
By Melissa Stewart