Long-term care policies are few and far between, but savers are investing elsewhere to protect their wealth and ensure comprehensive care later in life.
Key points:
Men aged 65 may spend £37,000 on long-term adult care. For women, that figure rises to £70,000
If you have more than £23,250 in cash and assets, you are expected to fund your own care
Long-term care plans are hard to come by, but there are alternatives such as immediate need care plans
The issue of long-term care is rarely out of the news, and if you're searching for health insurance that'll protect you well into later life, you might be struggling to find a policy that suits your needs.
Protecting your future
In November 2016, former pensions minister, Ros Altmann, warned the government that Britain was "sleepwalking into a care crisis" and on 15 December, 2016, English local authorities were given permission to hike council tax by 6% for the next two years to help pay for the rising national cost of adult care.†
As well as being a national economic concern and debate, the issue of long-term care costs is also a deeply personal one.
Many people are horrified to discover that they are expected to fund all or part of their own care if they have more than a certain amount in cash and assets.
For example, at the time of writing in December, 2016, those in England with cash and assets worth £23,250 or more would have to fund all of their own social care.† Slightly different limits apply for Wales, Scotland and Northern Ireland.
In 2020, a cap on care costs and an increase in the cash and assets threshold will afford more help for a greater range of people.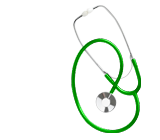 In the meantime, care costs are swallowing up savings that are earmarked for inheritance funds and gifts.
There's a concern that pensioners may resist seeking help to preserve their net worth.
A solution is to fund old age care before it becomes necessary, but there is a lack of relevant insurance policies available to plug the gap.
The cost of adult care
The amount of money you'll need to finance your care will depend on what local support is available to you, what care you require and how long you need support.
However, a report from the Chartered Insurance Institute (CII) in 2016 showed that the average man, aged over 65 will need to spend around £37,000 on later life care, while that rises to £70,000 for the average woman of the same age.†
With costs like that, it makes sense for people to plan ahead, just in case they do require some care.
Immediate need care payment plans
At the moment there is no mainstream long-term care insurance product.
In fact, some industry experts don't believe that such a policy would even be possible.
Steven Cameron, pensions director at insurance and pensions firm, Aegon, responded to Ros Altman's warnings by explaining why the market is lacking an insurance-based solution: "The complexity of the system means it's difficult to work out what care provision you'll be entitled making it highly challenging to design any palatable means of insuring against the costs."†
In the past, you could buy a pre-funded care plan that would cover the cost of your long-term care home needs, but these are no longer available from UK insurers.†
However, there are some options that could help you manage the cost of care in old age.
One is an immediate needs annuity, a plan which provides regular income in exchange for a one-off lump sum payment which guarantees income for life to meet the cost of your care fees.
These can be set to pay a level benefit, or it's possible to index-link them so that they rise with inflation or costs.
Once you've purchased your annuity the money is spent, unless you change your mind within the statutory cooling off period, or you've agreed some protections should you die sooner than expected - in this instance, you will not be able to reclaim your lump sum or leave it to your relatives.
However, you won't have to worry about running out of money because that income will be yours for life.
Immediate needs annuity provides regular income in exchange for a one-off lump sum payment which guarantees income for life to meet the cost of your care fees
If that isn't an option or if you couldn't get the kind of income you would need then you could look into spending any pension savings on an enhanced annuity.
If you have a pre-existing health issue, the monthly payment can be higher than they would for a generally well person of the same age.
After that, shouldering the cost of care becomes trickier and some people have to release equity from their home to cover the cost or sell up entirely.
The very best thing to do is plan ahead and ensure you have savings in place to cover the cost.
Securing care for the future
It may be impossible to insure your long-term care right now, but various industry commentators are pushing the government to create realistic alternative savings vehicles.
As it stands most people don't qualify for help from the government until they have used up the bulk of their assets, meaning they have just £23,250 left, or until their needs are considered to be "substantial".
Ros Altmann suggests encouraging people to save specifically for long-term care.†
She said: "The government could introduce a separate annual allowance for ISAs that are specifically earmarked to pay for care or allow people to transfer existing ISAs. Launching such 'Care ISAs' would itself help people realise the need to save for care.
"It could allow up to, say, £50,000 or £100,000 per person to be earmarked for care spending and such Care ISAs could be passed on free of inheritance tax to fund Care Savings for the next generation too."
Steven Cameron adds: "Given pensions are designed to provide savings for later life, we believe they are the natural fit for long-term care funding, particularly post pension freedoms.
"But at present government pension policy is going in the wrong direction.
"This government has substantially reduced the total amount that can be built up in a pension with the lifetime allowance now just £1m.
"This may sound like a lot, but many middle-income earners who have saved diligently may reach this figure at a time when the income that can purchase is at an all-time low and care costs continue to rise."
Where to find help
Protecting your finances no matter what later life throws at you can seem intimidating, but there's a lot of help and advice available.
Speaking to a qualified independent financial adviser can be a good start and you can also get in touch with the Society of Later Life Advisers, a not-for-profit dedicated to helping people plan.