If you've experienced a mental illness like depression or bipolar disorder, you may have to disclose it to insurers. Find out if you're affected and the laws that protect you.
Key points
Check policy documents to see what each policy covers
Always disclose your condition to an insurer to avoid having a claim disallowed or your policy cancelled
The Equality Act 2010 stops insurers discriminating against someone with mental health issues†
According to mental health charity Mind, 25% of us experience mental health issues every year.†  
Conditions like depression and anxiety can be debilitating, but as well as affecting your life, they might also make things difficult when it comes to taking out insurance products.  
Will my mental health issues affect my insurance premiums? 
If your mental health issue is considered a disability, i.e. it has a long-term impact on your daily life, then it may increase your insurance premiums for some insurance products. 
While it's illegal for insurers to discriminate against people with disabilities, they can increase premiums if your disability means you're more likely to make a claim and they have objective evidence to prove this.  
You may also find you pay more for your insurance if you can't work because of your mental health. Insurers generally charge more for insurance if your occupation status is unemployed.  
What do I need to disclose to an insurer? 
What you need to tell an insurer about will depend on what kind of insurance policy you're looking to take out.  
If an insurer asks a question about mental health, answer it honestly to avoid having a claim disallowed or your policy cancelled for not disclosing an issue. 
Did you know...?
It's illegal for insurers to discriminate against anyone with a mental health problem unless: they have reliable and objective evidence that you're a higher-risk customer
According to ActiveQuote, who provide health and income protection insurance, there are a number of things you will need to tell your insurer about when taking out insurance.  
Mark Todd, Private Medical Insurance team leader said, "As with any private health insurance policy, there are criteria which must be met before any mental health or other health issues can be fully protected against.  
Existing mental health issues, treatment plans or similar support packages already or previously put in place via public health services or privately will need to be declared.  
Absences from work or education due to stress, anxiety or depression, for example, must also be set out before a policy can become effective, as do counselling or other alternative therapies sought in relation to emotional difficulties." 
Can mental health issues affect different types of insurance?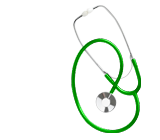 Some types of insurance may be affected by mental health issues.  
Under the Equality Act, insurers can't charge more or refuse cover without good grounds, but depending on your condition you may find that mental health problems past and present could make getting cover more challenging.  
Health, income or mortgage protection insurance 
If you've suffered from mental health issues in the past, you should always check with your insurance provider to see if you'll be covered.  
If you've been affected in the last five years then your issue will be considered a pre-existing medical condition and your policy probably won't cover treatment for it.  
As with all insurance policies, it's important to check the terms and conditions before you buy to see what is covered and make sure it meets your needs. 
Life insurance 
Again you'll need to disclose any mental health issues when you apply for life insurance.  
It's likely an insurer will want to look at your medical history as part of the application so they will be informed of any pre-existing conditions through this process. 
Car insurance 
If your mental health issue affects your driving, then you need to inform the DVLA, or you may be fined up to £1000 if you don't tell them. You can check which conditions you need to disclose to them here.† 
If your doctor tells you to report your health issue to the DVLA, then you have to inform your insurer about it straight away, not when your policy is due for renewal.
You also need to tell your insurer if you have to give up your job because of your illness, and your insurance premiums may be affected by the change.
See also:
Medical problems and driving
Travel insurance 
The same rules for pre-existing medical conditions apply to travel insurance as the others we've covered in this guide.  
You can still get a travel insurance policy which covers the rest of what you need, such as medical cover for unforeseen illness or accidents, baggage and personal belongings cover, and cancellation cover. 
You may even be able to get cover for your pre-existing condition, but it is likely to cost you more. 
An insurer may ask you to confirm that you are 'fit to travel' which usually means verbal confirmation from your doctor, although you may be asked for written proof from your doctor if you make a claim.  
You can get advice on travelling with a mental health condition from the government on their Gov.uk website.†
How do I claim if I develop a mental health issue? 
If you have health insurance and become ill, your first stop should be your GP. Once you've seen them, you may be able to get private treatment through your health insurance. You may also get access to treatment more quickly using your health insurance, depending on NHS waiting times.  
Check your paperwork to see if there are any policy limits you need to be aware of, such as an upper limit on the amount the insurer will pay out for treatment or the number of times you can get treatment for an illness. For example, a policy might only cover you for 10 therapy sessions. 
Are there specialist insurers I can contact? 
Finding an insurer who will cover your mental health issues can be challenging. In the first instance, it's worth using a comparison site to see if you can get insurance, but make sure to tell them about your condition. 
If you still can't find the cover you need, head over to the Mind website where you can see a list of specialist insurers who may be able to help.†  
By Kath Denton