Guide to health insurance for smokers and vapers
Key points
Smoking isn't just bad for your health, it can also be bad for your bank balance by pushing up insurance costs
Health insurance providers generally have higher premiums for smokers, vapers and users of other nicotine products
Giving up can drive down insurance costs, and the more time since you quit, the greater the savings are likely to be
When it comes to pricey health insurance policies, there's no smoke without fire.
Smokers may already have a life insurance policy that's considerably more expensive than an identical policy held by a non-smoker.
Health insurance doesn't usually buck the trend.
The health implications of a regular cigarette habit are well documented, so it's hardly breaking news that insurers put up premiums for smokers.
Gocompare.com analysis carried out in October 2016 found the cost of a £200,000 level term life insurance policy over 25 years was almost double for a smoker.
 
Smoking isn't cheap and we don't just mean when you can't get duty-free fags.
Need more information?
The amount you can save will depend on a variety of factors, including your age and the number of years you smoked for.
Typically, insurance premiums will cost around 44% more for a standard 20-year-old's policy (taking a £200,000 level term life insurance policy with a 25-year term as an example), but that's not much because at that age it's just £5.64 a month for a non-smoker and £8.10 a month for a typical smoker.
However, as you get older and the risks rise so does the tobacco premium you pay. According to Gocompare.com's research, a 40-year-old smoker, for example, would typically pay more than £34 a month, compared to just over £16 a month for a non-smoker.
And, adding a family member who smokes to your insurance policy may be just as pricey.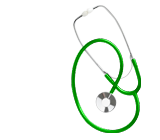 Tell your insurer that you've quit smoking
In 2011, research from Sainsbury's Bank Life Insurance revealed that around 3.3 million ex-smokers in the UK were paying more than they needed to because they hadn't told their insurer that they had quit smoking.†
Andrew Gray, Sainsbury's life insurance product manager, says: "A huge number of people have quit smoking over the past few years and the health benefits of not smoking are now very well-known, but the financial gains are often underestimated.
"Apart from the obvious savings, you can make from not buying cigarettes, your life insurance premium could decrease as you are demonstrating that you've made efforts towards living a healthier lifestyle."
Vaping has similar financial consequences to smoking
Vaping was originally conceived as an easier way for smokers to quit, by gradually decreasing the amount of nicotine they absorb until they just have the habit and not the addiction.
Yet it's become fairly widely accepted as an alternative to cigarettes that many people consider to be safer, with many former smokers now vaping as an ongoing alternative.
GoCompare.com analysis carried out in October 2016 found the cost of a £200,000 level term policy over 25 years was almost double for a smoker
Whether it's safe or not remains a matter of debate and many countries control vaping to some degree in a similar way to cigarettes.
However, the Royal College of Physicians has called for e-cigs to be promoted as a viable alternative to smoking and route to quitting entirely, commenting: "The hazard to health arising from long-term vapour inhalation from the e-cigarettes available today is unlikely to exceed 5% of the harm from smoking tobacco."
But despite such authoritative intervention, insurers still treat vapers with the same caution they use for smokers and you'll be asked if you've used any nicotine products when you get a health insurance quote.
Which means that if you vape your premiums will cost as much as if you smoke.
And not just vaping… gum too
The thing is that most insurers don't care how an applicant is getting their nicotine, whether they smoke cigarettes, or vape, or even use a pipe.
Insurers ask about tobacco or nicotine replacement products, partly because if an applicant is still using nicotine replacement then they haven't actually kicked the habit and there's a good chance that they may yet go back to smoking.
What's more, some insurers don't consider a smoker to be a non-smoker until they have gone without tobacco and nicotine for a year or more.
That means at least 12 months from when you last chewed a nicotine replacement gum or wore a patch, as well as since you last used an e-cigarette.
Matt Sanders, from Gocompare.com, explains: "Insurers will consider a number of different risk factors when calculating life insurance premiums, including smoking or tobacco use.
"Generally, if you've used tobacco or nicotine replacement products in the last 12 months, and that includes e-cigarettes and 'vaping', you'll be considered a smoker, and for some insurers, smokers must have given up for five years before being classed as a non-smoker."
Whether vaping should be treated in the same way as cigarettes is an ongoing discussion, and it may take some time before there is sufficient evidence as to whether e-cigarettes are safe or not.
If no long-term health consequences are proven then it may be that insurers have to start distinguishing between e-cigarettes and more standard tobacco products.
Quitting nicotine can decrease your quote
If you've dialled down the nicotine in your e-cigarette and you're inhaling nicotine-free vapour then you can legitimately say that you are not using tobacco or nicotine.
Insurers still treat vapers with the same caution they use for smokers. Which means that if you vape your premiums will cost as much as if you smoke
Although you'll still need to be truthful about when you last used it.
It's sensible to inform your insurer that you are using a nicotine-free e-cigarette so you can discuss any insurance implications before you sign up to a policy.
 
Remember, it's always better to give your insurer more information than less and to read any small print and exclusions very carefully.
Tell the whole truth and nothing but the truth
You might be tempted to conceal a cigarette habit, especially if you believe that vaping is safer anyway.
Not only is that insurance fraud and illegal, you could also invalidate your policy when you need to make a claim.
There's not much point in having an insurance policy that you can't rely on when you need to make a claim, so saving money by lying is just not worth the risk.
What's more, if you have a policy cancelled as a result of your lie then you will have to declare it on any future applications, which will very likely make it much more expensive and more difficult to buy the cover.
In short, stopping smoking can help you save a packet on insurance costs but only after you have proven that you have quit by spending at least a year using no nicotine products at all, even vaping.
But once that year has passed then you could be in for far cheaper premiums, no matter what age you are when you kick the habit.

By Felicity Hannah