Fancy a holiday in Albufeira? You've come to the right place...
Are you dreaming of sunny beaches, blue seas, waterfront promenades, old towns and partying all night? You might want to take a peek at Albufeira holidays!
Key points
All-inclusive and package holidays to Albufeira are a popular option. There are plenty of hotels and resorts along the coast for you to get your fill of the culture, beaches and plenty of sunshine
Booking your holiday to Albufeira early could mean you benefit from cheap deals. Alternatively, leave booking your holiday until late, to reap the rewards of discounted last-minute hols. There's an element of risk involved though
The hottest times of year in Albufeira are July and August, when it's popular with families. But the busiest times are January, April and May, as the weather's a bit cooler
Albufeira (twinned with Dunfermline in Fife, Scotland) can be found on the (contrastingly) super-sunny southern coast of the Algarve, in Portugal.  
It's got a modern marina, nightclub strip, hotels and plenty of water sports, alongside the Old Town, which has traditional Portuguese white and tiled buildings, and the more unusual pink, blue and yellow apartments. Apparently, it's locally called Legoland. The beaches aren't half bad either!  
You can get holidays to Albufeira with Jet2.com, easyJet, British Airways, KLM and Aer Lingus... But how can you make sure you're getting a good deal?  
How to get cheap holidays to Albufeira 
If you're surprised to hear that we recommend comparing Albufeira holidays to find a great deal, then you've probably been living under a rock!  
Using a comparison site (like ours) makes it ten times easier to filter your results by things like budget, star rating and board type, which allows you to narrow down your search, until you hone in on the ideal Albufeira holiday for you.  
As well as GoComparing (see what we did there?), you can also try to be flexible with your travel dates and book your holiday well in advance, to make use of any early-booking discounts.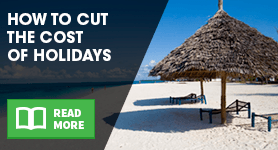 On the other hand, you could take advantage of some last-minute holidays to Albufeira, if you fancy an impromptu trip.   
All-inclusive holidays to Albufeira 
If you're wondering what the difference is between all-inclusive, half-board and B&B… not to worry!  
It's just the way the travel world refers to what meals are included in the cost of your room. In other words, board type.  
For example, all-inclusive means you get breakfast, lunch and dinner, and sometimes a range of drinks and snacks, included in the cost of your holiday package. It's a pretty popular option for people who don't plan on venturing too far from the hotel.  
To help you find the board type that best suits your holiday needs, we've listed the other common types below, along with what's included in the cost: 
Half-board – Breakfast and an evening meal. 
B&B –Just breakfast. 
Room-only – You'd have to pay for all your meals, drinks and snacks separately.  
Before you book your Albufeira holiday, we'd suggest checking what your accommodation's board basis includes, so you know what you're paying for.  
Package holidays 
Package holidays are the combination of your flights, hotel and airport transfers into one neat little bundle, so you can easily see the total cost of your trip and keep the details all in one place.  
It's highly unlikely that you enjoy spending hours traipsing around the internet to find the best deal on an Albufeira package holiday, which is why we've tried to make shopping around for all kinds of holidays (and a range of other things – don't forget your travel insurance!) hassle-free.  
What's the weather like in Albufeira? When is it busy? 
See also:
Flights to Faro
Faro airport transfers
Just like the rest of Portugal, Albufeira has hot summers with a bit of a breeze to take the edge off, and reasonably mild winters.  
The hottest months tend to be August, July and September, with the least rainfall being in late May to early June. You're most likely to get rained on in December (so much for winter sun!).  
When the weather's good, there's usually more tourists. So, in addition to July and August, Albufeira's busiest months tend to be April, January and May. 
Although the main summer months can get crowded too, as parents take their children abroad during the school holidays.  
What's there to do in Albufeira? 
If you're struggling to pinpoint exactly what to do on your Albufeira holiday, here's a couple of suggestions to hopefully get you inspired!  
Zoomarine is what it says on the tin – a marine zoo with a surprise helping of exotic birds, along with a waterpark, and a few rides thrown in for good measure. And it's only 20 minutes outside of Albufeira.
Did you know...?
Depending on the time of year, you might spot some brightly coloured birds nesting around Praia do Barranco das Belhrucas. These are Abelharucos (bee-eaters), after which the beach is named
Half an hour's drive away from Albufeira, Slide & Splash is a popular waterpark in the Algarve, with waterslides, pools, parasols and parrots. Trust us – you'll have a splashing time! 
Do you have an itching for something speedy and kart-based? Hot Wheels Raceway has a karting circuit, for you to zoom around on. 
Three of the most popular beaches in Albufeira are Fisherman's beach, Praia do Peneco and Praia da Oura, and you won't struggle to find a range of water-based activities, like jet-boat rides and inflatable slides. 
Not enough for you? Here are some other ace Albufeira activities to get stuck into: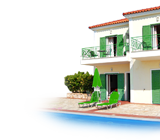 Horse riding 
Dolphin watching 
Parque Aventura 
Castelo de Almoada 
Avenida Sa Carneira ('the Strip') 
The Old Town 
Day cruises 
Day trips to Faro, Silves, Loule 
Now we've hopefully got your holiday vibes flowing, compare Albufeira holidays to find the best holiday for your needs!  
What are you waiting for? 
By Amy Smith