Let's get this party started with holidays to Ayia Napa
Well known for its nightlife, waterpark and Blue Flag beaches, there's plenty to do day or night in Ayia Napa. But what about its "Vision of the City" tourism strategy?
Key points
Ayia Napa has a great climate and variety of accommodation to suit different needs – an ideal destination to compare holidays!
The mayor of Ayia Napa is aiming to tone down the more… risqué side of its clubbing scene
There are 14 Blue Flag beaches, ancient tombs, a waterpark, fun fair and plenty of places to eat, so you're sure to have plenty to do and see
If you're planning a holiday to Ayia Napa, Cyprus, it's probably a good idea to do some research on the area first.  
Luckily, we've complied this guide to Ayia Napa holidays, to give you an insight into things to do, the types of holidays you can get - and how Ayia Napa's mayor is trying to switch things up.  
The only downside to our 'Ayia Napa holidays research bonanza' is that we really want to go there too!   
Holidaying in Ayia Napa 
Weather: Pretty good all year round, especially in the summer. Currency: Euro. Language: Greek. Friendly locals: Check! Natural beauty: Check! Plenty of activities: Check! Fantastic beaches: Check! Variety of places to stay, eat and drink: Check! Great nightlife: Check!  
Wow, sounds like Ayia Napa has it all!  
When you've finished exploring the delights of Ayia Napa for the day (and night), you'll want to be able to return to a friendly, comfortable environment to rest your weary head.  
That's why choosing the right hotel option is important, as you'll want to stay somewhere you'll be comfortable and not have to pay for services you don't need.  
Let's take a look at some of the boarding options you can get in Ayia Napa.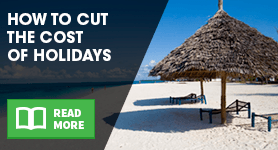 All-inclusive and full-board 
If you choose an all-inclusive option, you'll get all meals and (usually locally produced) drinks included in the price. Things like snacks and ice creams are sometimes included too.  
All-inclusive is good for those who don't plan on venturing too far from the hotel.  
With full-board, breakfast, lunch and dinner are included in the price, but drinks or snacks had outside these meal times will probably cost you. This might be a more suitable option if you plan to explore Ayia Napa further than the hotel bar.  
Half-board 
Breakfast and an evening meal are included in the price, but you'll have to pay for snacks and drinks outside those times.  
Lunch isn't included either, but that could be a good thing – if you want to see what Ayia Napa has to offer during the day, you don't have to worry about wasting money on a meal you won't be there to eat.  
Bed and breakfast 
If you want the freedom to roam around Ayia Napa more freely, bed and breakfast (B&B) might be the best board type for you.  
With this option, you get only breakfast included, so you don't have to make sure you're back at the hotel for lunch and dinner.  
Most hotels have buffet-style breakfasts, so you can make the most of it. B&B board types are also usually cheaper than most other board types, so this could be handy if you're holidaying in Ayia Napa on a budget.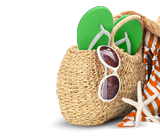 Self-catering  
For total flexibility, you might be interested in accommodation that offers self-catering rooms. 
This means no meals are included in the cost of your hotel, so you'd have to make your own food using the kitchen facilities in your room, or eat at a local restaurant.  
Group holidays and Ayia Napa nightlife  
A big part of Ayia Napa's tourism comes from group holidays. There are plenty of travel agents offering 18-to-30 holidays, and you might even get a discount if you're booking a holiday for a large number of people.   
One of Ayia Napa's major attractions to groups is its infamous nightlife. Due to the variety of clubs, bars and lounges, stag and hen parties are a common occurrence... And the bar and club hotspots can get pretty lively in high season.  
If you're planning on taking a lads' holiday or a girly getaway to Ayia Napa, you may have to re-evaluate any crazy plans or pranks you might've hoped to have.  
The Mayor of Ayia Napa has set his sights on making it "the most cosmopolitan tourist resort of the Mediterranean" by 2030, and has warned that "drunken debauchery [is] not welcomed".  
Ayia Napa will be investing in new hotels, apartments and a £195 million marina, to line up with its new 'Vision of the City' approach to tourism – attracting more families and couples, rather than partygoers.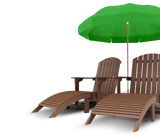 We all have that friend who parties a bit too hard sometimes (and occasionally ends up with dodgy pictures in The Metro), and that's the kind of thing Ayia Napa wants to rein in a bit.  
Of course having a few drinks and a good time isn't going to be completely banned, but any crazy antics that violate Ayia Napa's new partying policies could come with repercussions. So enjoy yourself, but don't go too wild!  
Other things to do in Ayia Napa 
So, now that the nightlife scene is being toned down a bit, what other kind of things can you do in Ayia Napa? Well… 
If you're after a bit of culture, you could visit the Makronissos Tombs, the Ayia Napa Sculpture Park or visit the monastery.  
Prefer to see a bit of Ayia Napa's natural beauty? Take a stroll through Cape Greco National Forest Park, for super views and tranquillity. Or wander over to the harbour to take in the clear blue waters, traditional boats and mermaid statue.  
See also:
On the other end of the scale, if you fancy a bit of adventure, you could try one of the day boat or submarine tours, going dolphin spotting or even scuba diving. 
Ayia Napa is also home to the WaterWorld Waterpark, which offers a variety of slides, pools and watery attractions, as well as places to eat and sunbathe - so it could be an all-day affair.†  
If you'd rather visit an adventure park that doesn't feature water so heavily, there's also Parko Paliatso. This fun-fair has a giant wheel, swinging pirate ship, mini-rollercoaster, a random Harry Potter-themed ride and the classic bull ride.  
If all of that seems a bit too much effort for a holiday, you could try one of Ayia Napa's 14 Blue Flag beaches and relax there all day – it sounds pretty nice to us!  
Compare holidays in Ayia Napa  
No matter what pursuits you pursue, it's a good idea to compare holidays to Ayia Napa so you can find the best deal to suit you. 
Apart from actually being there, what could be better than saving yourself time and money when choosing your holiday?  
By Amy Smith