Find a great holiday to Bali
One of the thirteen thousand islands that make up Indonesia, Bali is a tropical paradise. The perfect spot for a holiday, you might say.
Key points
There's something for everyone, from the foodie hangouts in Legian Beach to the Monkey Sanctuary in Ubud to the beaches of Seminyak
The best time to enjoy the nightlife is after midnight
Bali is a well loved surfing destination, and an excellent choice if you're looking to get into the water.
From luxurious beaches in Seminyak to the monkey sanctuary in Ubud, Bali is a fantastic holiday destination for any traveller.  
All-inclusive Bali holidays 
Depending on your itinerary, it may be cheaper to book an all-inclusive holiday, which will include flight and hotel, taxes and fees. 
How to get luxury for less 
An all-inclusive holiday may not take you to the absolute heights of luxury, but you can still get a good deal in a good hotel without breaking the bank.  
If you book far enough in advance, the price of the deal will likely be lower than if you book too close to the beginning of your holiday. 
How to find the right hotel for you 
If you just want somewhere to lay your head while you explore the sights and sounds of Bali, there are plenty of hotels for under £50 closer to city centres. 
For something more out of the way, there are plenty of luxury hotel retreats in places like Ubud, all overlooking the gorgeous countryside of Bali. 
If you prefer beach views, Kuta hosts several beachfront hotels.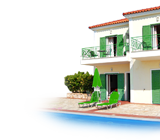 Shopping for a package holiday to Bali 
If you're on a tighter budget, you can get package deals for a holiday in Bali. Prices may still be upwards of £1,000, so be prepared to spend a lot of money.  
Mind you, although travel to Bali can be expensive, at least your spend while there should be comparatively cheap. 
Where to visit 
Bali is an island full of interesting experiences, from watching the sunrise atop Mount Batur to relaxing on the beaches.  
Villas and quiet beaches in Seminyak 
Some of the best beaches and most chic resorts in Bali are located in Seminyak. It's also a prime hub for surfers, as is Echo Beach. 
If you stay in self-catered villas in Seminyak, it's not a bad idea to seek out a Balinese cooking class to help give you some ideas for what to cook. 
Tropical valleys in Ubud 
Besides being a hub for art-lovers, Ubud also offers stunning natural scenery, such as the Tegallalang Rice Terrace, and the Campuhan Ridge.†  
Surfing and clubbing in Kuta 
For those who've always fancied themselves in board shorts, Kuta Beach is perhaps the most ideal spot for surfing - not just for experts, but also for beginners.†
with the clubs staying open in the early hours, surfing can act as a great way of curing a hangover the next day
The surfing is also a great way of curing the hangover you'll have from experiencing the vibrant and varied nightlife on offer in Kuta.  
With no restrictions on when clubs must close, many stay open until the small hours. 
Cinderella fans take note: the real nightlife experience begins after midnight, so factor in a serious lie-in for the next day. 
Foodie paradise in Legian Beach 
For those who enjoy the fascinating experiences of world cuisine, Legian Beach is packed full of interesting restaurants to satisfy your taste buds.†
If you want more authentic cuisine, you can find it at most of the restaurants in town, or you can undertake a local Balinese cooking class.  
For homesick backpackers in search of a hearty meal, there are places that offer full English breakfasts and burgers instead. 
Backpacking around Bali 
If you're taking a gap year, or a cheaper extended holiday, it's worth looking into backpacking in Bali.  
The island is replete with hostels that cater to those holidaying on a shoestring budget, and cheap street food like Nasi Jinggo, sold from the back of a motorbike. 
A good base for operations is Kuta, located relatively close to the airport, and it's easy to travel to the rest of the island. 
Visit Bali's best beaches 
Seminyak doesn't have a monopoly on excellent beaches in Bali.  
By fast boat or plane, the island of Lombok isn't too far away for those who want to get away from the hustle and bustle of Kuta. There you can relax in relative solitude on its unspoiled beaches. 
You can also visit the trio of Gili Islands for their magical beaches and scuba-diving opportunities.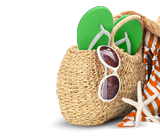 Further out from the more urban areas of Seminyak and Kuta, Lovina Beach offers the once-in-a-lifetime opportunity to go dolphin-watching. 
Paddleboarding, surfing, and water sports 
If you've spent too much time tanning and want to work up an appetite, there are plenty of water sports to partake in. 
Surfing is the most popular, from the beginner waves in Kuta Beach to the more challenging waves in Echo Beach. 
If wiping out like Keanu Reeves in Point Break isn't your idea of fun, you can go paddleboarding instead. Most beaches in Bali offer lessons in stand-up paddleboarding for the absolute beginners. 
Bali's must-see temples and landmarks 
Bali is full of astounding natural landmarks and incredible temples. 
For those who want to get up close with nature, you can visit the sacred Monkey Forest.† Be careful the residents don't steal anything from you! 
You could also visit Petitenget Temple, and for those who enjoy a good trek, you can climb to the top of Gunung Rinjani.  
Budding photographers and hill-walkers may also enjoy the chance to climb Mount Batur and experience the sunrise. 
Get cheaper holidays to Bali 
So, if Bali's fantastic beaches and luxurious countryside sound like your ideal trip, we can help find the dream holiday for you. 
Compare Bali holiday prices 
From rooms in an Airbnb or a homestay, to hostels and luxury hotel resorts, there are plenty of ways to stay in Bali. 
Some hotels and hostels offer their rooms from as little as £4 per night, so the cheapest holiday depends on what your plans are for your stay. 
An all-inclusive holiday may be more expensive than a self-catered one, as you will likely be paying more for the accommodation. Plus the cost may well include the price of activities.  
Going self-catered may well entail dining out every night, and will require you to pay upfront for any activities you wish to experience.  
However, there are plenty of good-quality cheap restaurants in Bali, and many activities that look expensive in local currency are very cheap when converted to pounds sterling. 
By Nick Dunn