Woah, you're going to Barbados!
With beautiful weather, amazing scenery and an undeniably chilled atmosphere, Barbados has been a hugely popular holiday destination for British holidaymakers for decades.
Key points
If you're hunting for cheap holidays in Barbados, booking up long in advance can make a big difference in price, as can booking up extremely last minute
Provided they have a valid UK passport, British citizens don't require a visa to enter Barbados
Package holidays typically include flights, accommodation and hotel transfers
Located in the Caribbean, the tropical paradise has a long history with the UK, dating back to the 17th century. An impressive 40% of the country's tourism comes from the UK, and British citizens don't need a visa to enter. The country itself even has a distinctly British nickname commonly used by locals, with natives often referring to the former British colony as 'Bimshire'. 
Today, Barbados is classified as part of the Commonwealth, having achieved independence in 1966. The island is commonly regarded as one of the friendliest regions of the tropics, with a high level of repeat visitors. 
Whether you're a returning traveler or a regional debutant, the exotic isle has plenty to offer travelers of all ages. So join us as we break out the metaphorical budgie smugglers and jump into the warm waters of Barbados.  
About Barbados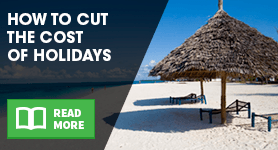 Despite its reputation as a firmly established holiday destination, Barbados is only 21 miles long and has a modest population of under 300,000 people. To put that into context, the population of Cardiff alone is over 340,000. 
Completely surrounded by the Atlantic ocean, the country holds the distinction of being the only coral island in the Lesser Antilles with all white sand beaches. The island is also the home nation of pop megastar Rihanna, and even has a street named in her honour (Rihanna Drive) in the parish of St Michael. 
Holidays in Barbados 
When you think of Barbados, three things immediately spring to mind: sun, sea and sand. However, with a selection of extravagant resorts, relaxing spas and luxury hotels, how you enjoy those tropical delights is up to you. 
We've outlined two popular options below, which can also be combined for the ultimate holiday experience: 
Package holidays to Barbados 
One of the most popular options for those making the trip to Barbados is the package holiday route. Barbados holiday packages typically include flights, accommodation and coach transfers from the airport to and from the hotel, making the whole booking process a tropical breeze. 
If you're planning your maiden voyage to Barbados, this could well be a useful option to consider, with all the nitty gritty of your journey planning left in the capable hands of the travel agent. What's more, this approach can often work out cheaper than booking up each feature individually.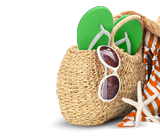 All-inclusive Barbados holidays 
When it comes to getting the most out of your holiday, the all-inclusive route is an island unto itself. While it may be a little bit more pricey for the initial expense of the holiday, opting for an all-inclusive holiday to Barbados effectively secures your food, drink and entertainment at your chosen hotel or resort for the duration of your stay. 
With food and drink sourced and settled ahead of time and on-site entertainment a standard feature, you're free to indulge in all the Calypso beats and Caribbean eats you can handle. Best of all, you get to do so without having to worry about being left out of pocket. 
Things to do in Barbados 
The sheer variety of activities in sun-soaked Barbados makes this tropical paradise a versatile destination fit for all manner of holidaymakers. Whether you're looking to decompress in one of the island's idyllic spa resorts or practise your swing at one of the six world-class golf courses, Barbados has the answer to your needs. 
A hub for activity, Bridgetown is the capital city of Barbados, and the cultural focal point of the island. It features several notable points of interest, including the busy Barbados Port of Authority, the Kensington Oval stadium and the Lord Nelson statue. 
If you're looking to relax and unwind in a more lively manner, Barbados also boasts a good selection of karaoke bars, sports diners, clubs and restaurants – including Bay Street's Taboo and Harbour Lights on Carlisle Bay Beach. Famous for its rum culture, Barbados has plenty of options for those looking to live it up when the sun goes down. 
Outside of the towns and cities, the coastline offers all the beachside fun you would expect from an Caribbean wonderland. Postcard scenery of secluded beaches with crystal-clear waters will tick a box for anyone looking to have their fill of nature's beauty, while the sea itself naturally presents the perfect opportunity to indulge in some water sports. 
With all this and more, the good people of Barbados have all the bases covered, whether you're looking to soak up the sun or soak up the rum during your stay. 
Compare cheap holidays to Barbados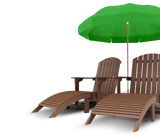 While Barbados is undoubtedly a premium holiday destination, that doesn't mean that you have to pay a premium price. If you're savvy, you could bag a budget bargain and be Barbados-bound without breaking the bank. 
Holiday prices have a tendency to increase with time, with the exception of the final few hours. With that in mind, it's important to book up as earlier as possible or as late as possible. Anywhere in-between could see you paying over the odds. 
What's more, popular periods for excursions are also typically more expensive - eg school summer holidays, Christmas etc. Booking outside of this window (if possible) is a wise move and could save you a bundle simply by consciously scheduling your hols to avoid boom periods. 
Finally, shopping around is another simple-yet-rewarding approach that could see you uncover cheap Barbados holidays in the click of a mouse or a tap of the screen. Avoid being roped in by the allure of the first ad you see - a quick comparison through GoCompare will do all the hard work for you and could shave off a pretty penny in process.
By Martyn Grant