Viva Barcelona!
When it comes to big city breaks, they don't come much better than Barcelona.
Key points
Barcelona is the capital city of Catalonia – an autonomous community of Spain located in the north-east
A coastal location, Barcelona has seven beautiful beaches that were artificially made to coincide with the 1992 Olympic Games
Barcelona has been ranked among one of the best cities in the world and is a magnet for tourism
Rich history, beautiful architecture and a laundry list of truly unique activities make Barcelona a fantastic destination for anyone looking to appease their inner travel bug. 
The capital of Catalonia, Barcelona boasts over 60 museums, approximately 70 parks and gardens, and more than 20 Michelin-starred restaurants. Add to that beautiful summer weather with a healthy dose of attractions – old and new – and you have all the makings of a truly memorable holiday. 
Still need convincing? Read on...
Holidays in Barcelona 
Beautiful architecture is a central theme of the city, so much so that Barcelona was even awarded a Royal Gold Medal for architecture in 1999 by the Royal Institute of British Architects – making it the first city to ever achieve such an honour. 
In 1992, Barcelona was chosen as the host city of the 24th Olympic Games. Prior to the Games, there were no public beaches in Barcelona. However, the decision to hold the global sporting event in the city prompted the building of several artificial beaches. 
Unsurprisingly, the move proved to be a huge hit. Today, Barcelona now has seven spectacular beaches and was voted #1 in National Geographic/Discovery Channel's Top 10 list of beach cities in the world.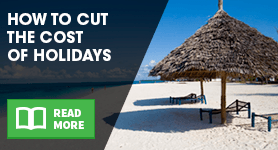 Characterised by mild, humid winters and warm to hot summers, the Spanish hotspot is ranked #8 among the Top 10 cities on the globe in the 2017 poll of the World's Best Cities by Resonance Consultancy. Described by the judges as "an eclectic mix of beach, architecture and boho vibes", the city continues to go from strength to strength with no signs of slowing down. 
City breaks in Barcelona 
As one of the premier city destinations in Europe, it should come as no surprise that Barcelona has a lot of attractions to keep tourists entertained and interested. In fact, there are enough things to do in Barcelona to keep you busy throughout your stay, from start to finish. 
Local landmarks like the Columbus Monument and Las Ramblas are historical must-see sites, guaranteed to give you a strong taste of the local flavour. Meanwhile, the variety of restaurants and bars can give you a literal taste of the local flavour, allowing you to indulge in all the native tapas and regional cocktails you can handle. 
The city also boasts the world's first seaside ice bar, with Icebarcelona found on El Somorrostro beach. If you're looking to keep cool in the midst of the summer heat, this is one way chill out and put your activities on ice. 
For the more adventurous explorer, the city also hides the legendary 'ghost' Metro stations and disused air raid shelters deep below the city surface. Whether or not you will actually cross paths with a ghoulish fiend is up for debate, but the eerie experience alone is one that will live long after you return to the surface. 
Meanwhile, the Font Magica is another colourful wonder that will leave you cradling your jaw in amazement. Also known as the Magic Fountain of Montjuic, the aquatic showpiece has been wowing crowds since 1929 with its vibrant displays of watery lights and one exhibition that can't be missed. 
The city also features Camp Nou, home to FC Barcelona. The stadium is the biggest venue in Europe with a capacity to hold 100,000 people. Anyone that has been inside an arena full of people knows that the lively atmosphere is unmatched, making this a welcome addition to the itinerary for those looking to incorporate some sport into their trip.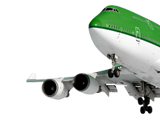 Finally, Barcelona is also one of the most prominent cannabis-friendly cities in the world and is home to over 700 marijuana clubs. A controversial subject to this day, a green holiday likely won't be everyone's cup of tea, but a fact worth knowing if you're hoping to indulge in Barcelona's high society.
Compare cheap holidays to Barcelona 
When the likes of Freddie Mercury, George Ezra and Ed Sheeran all release songs titled 'Barcelona' professing their affinity for the Spanish city, it's probably a good sign that the Catalonian capital is worth a visit. 
Luckily, you don't need to be on the salary of a music megastar to make the trip. Barcelona holiday deals come in all shapes, sizes and prices, making the city all the more accessible for those concerned about blowing their Barcelona holiday budget before they've even left. 
If you are planning a holiday to Barcelona, be sure to compare prices and packages. A simple, two-minute check could save you a bucket-load and help offset the cost of spending when you're there. 
Whether you're looking for all-inclusive Barcelona holidays, package holidays to Barcelona or last-minute holidays to Barcelona, using GoCompare can help find the right deal for you. So, what are you waiting for? Your dream city break awaits!
By Martyn Grant