Holidaying in Bodrum? Compare prices before you go
Beaches and ruins and castles – oh my! Could holidaying in Bodrum be your ideal getaway?
Key points
Bodrum used to be known as the city of Halicarnassus, and is home to plenty of historical sites
There's a variety of hotels in Bodrum, so you're sure to find something to suit your needs
Consider comparing travel insurance to go with your Bodrum holiday, just in case something unexpected happens
Whether you're going away for some winter sun, looking to explore the Turkish culture or to just sit back and relax on a beach, a holiday in Bodrum could be just for you, with its picturesque coastline, lively culture and toasty climate.  
Jealous! Us? Now why would you think that..? 
Bodrum holidays 
Found in the Southwest of Turkey, Bodrum was once known as the ancient city of Halicarnassus and plays host to one of the Seven Wonders of the Ancient World: the Mausoleum of Halicarnassus.   
The climate is what you'd expect from somewhere in the Med – mostly hot and sunny, with mild winters.  Bodrum has two airports that service it, the Milas-Bodrum Airport and Kos Island International Airport, which is just a quick boat ride away.  
If you feel like exploring the area, there's a bus stop in the city centre, and you can catch a ferry at the port to take you to nearby Turkish and Greek islands.  
Accommodation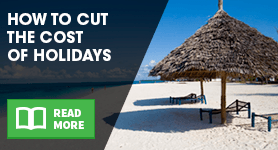 There's lots of hotels to choose from in Bodrum. If you're going away with the whole family, or if you want some peace and quiet in an adult-only resort, you'll probably be able to find something to suit you.  
Most hotels offer various board types, such as all-inclusive, meaning you get breakfast, lunch and evening dinner included in the room price; half-board, which gets you breakfast and an evening meal; bed and breakfast (B&B) and self-catering.  
The price for accommodation in Bodrum varies, depending on things like the hotel, location and board type. 
Things to do 
Along with its beautiful beaches, there are plenty of other things to see and do in Bodrum. 
As we mentioned before, you could visit the Mausoleum of Halicarnassus, which was built around 353 and 350 BC and declared one of the Seven Wonders of the Ancient World in around 140 BC by Antipater of Sidon.  
Did you know...?
The Seven Wonders of the ancient world – the Great Pyramid of Giza, Hanging Gardens of Babylon, Temple of Artemis, Statue of Zeus at Olympia, Mausoleum at Halicarnassus, Colossus of Rhodes and the lighthouse of Alexandria – all existed at the same time for less than 60 years. The Great Pyramid of Giza is the only ancient wonder still standing today.
The Mausoleum was mostly destroyed by earthquakes in the 13th century and by Crusaders in 1522 AD. But the ruins were discovered in 1846, and still remain for visitors to see.  
If you're looking for something a bit less… ruined… you could take a stroll around Bodrum Castle, which was built from the remains of the Mausoleum by the Knights of Rhodes in the early 1400s.  
The castle is also used as the Museum of Underwater Archaeology, which allows guests to tour the castle while studying artefacts recovered from ancient shipwrecks in the Aegean Sea. 
Other areas of interest in Bodrum also include the ancient theatre, Myndos Gate, Ottoman shipyard and the Bodrum markets.  
Now we've given you some ideas as to what you can do in Bodrum, let's give you some top tips to getting cheaper holidays to Bodrum.  
Tip top tips for tip top holidays 
Don't forget your travel insurance! If things go wrong, you'll have peace of mind knowing that your travel insurance is there to help you out. So while you're comparing holidays to Bodrum, you might as well take a look at comparing some worldwide travel insurance, to save yourself time, money and inconvenience – just in case.  
Consider the star rating of the hotel and the board type. If you're going to be out exploring the ancient city for most of the day, is there much point in spending extra on a five-star, all-inclusive hotel that you'll barely spend any time in?  
On the other hand, if your main plan for your trip to Bodrum is to laze the days away under a parasol by the pool, then making sure you have a relaxing hotel is probably a good idea. 
We'd also recommend comparing package holidays with separate flights and accommodation, to see which works out best for you.  
Okay, so we may have said the word ancient too many times in this article, but that's part of the charm of Bodrum – ancient historical sites, ancient artefacts and ancient beaches in an ancient city with modern amenities and fab weather! What's not to love?  
By Amy Smith